France trip 2019
Day one :
On Monday the 15th July at 7:15 we left the school, heading for Dover. After 3 hours on the coach we arrived at Dover at 10:30 and took the 12:05 ferry to Calais. Once we arrived we headed straight for " le fournil" bakery close to Boulogne.
We were greeted by the two bakers. We then took part in rolling our own croissant after learning the ingredients in a very fun and interesting way. The other activity we took part in was creating our own bread roll, we also got to see the huge wood-burning oven. After our activities we were given some croissants and some pain au chocolat before we took the coach to the youth hostel.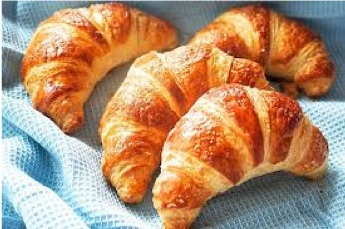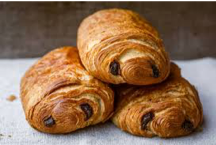 At the youth hostel we unloaded our bags and had some time to relax before dinner. After dinner we took a lovely evening stroll to the nearby beach where we played in the sand and had a paddle in the sea.
Day two: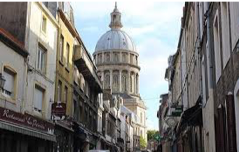 We awoke at 7am for breakfast at 8am and we left at 9am for a walking tour of the old town of Boulogne. This was very interesting to learn about the history of how and why the town was built. We were also given time to roam around the town, many of us bought berets and candyfloss.
The next activity we did that day was going to a snail farm. While we were there we were shown the snails and learnt about parts of the snail and reproduction. After that we were given the opportunity to try a cooked snail and to hold a snail. However they were no ordinary snails from someone's garden, they were breed to be eaten. After this long day out we took the coach back to the hostel to take another walk to the beach.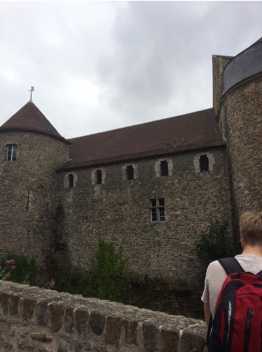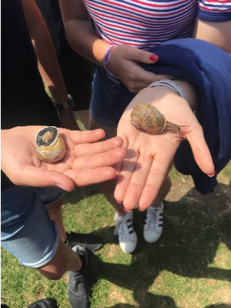 Day three:
On day three we were woken a little bit earlier than the day before at 6:45 because we had a lot to do before we left for home.
After breakfast we packed up our belongings, said our final goodbyes to the hostel and loaded our cases ​​the coach. The driver then drove us over to Leclerc (a nearby hypermarket) for a bit of shopping, many of us stocked up on snacks for the journey home. Once we were all shopped out, we travelled to Nausicaá (largest aquarium in Europe). We spent a long time looking at the wide variety of aquatic animals. But soon the fun had to end… it was time to take the long journey back to England.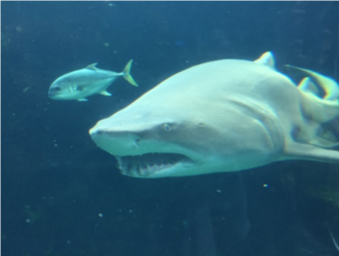 It was a short drive to the ferry port in Calais where we had to go through customs. Once the coach had been checked we were allowed back on and even managed to get on the earlier ferry.
We were greeted in England by a gloomy fog, however this cleared as we drove further from Dover and closer to school, where the trip ended and we all returned home to the comfort of our own homes.
By Campbell & Katie