Gardening Project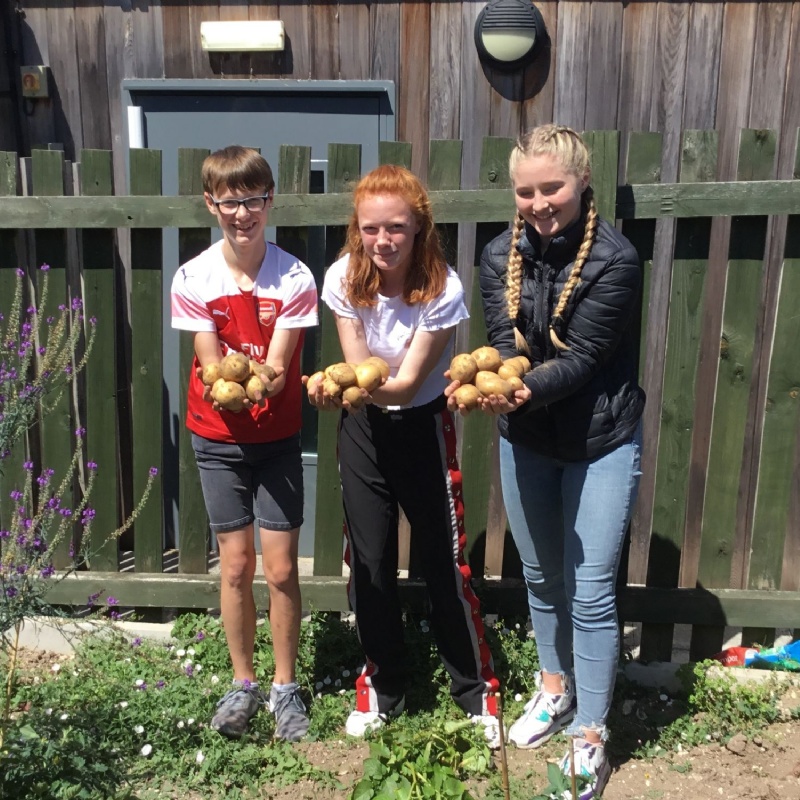 At the beginning of the Easter holidays some of our Key Worker Students planted potatoes as part of a gardening project with Miss Hearle, Headteacher. They spent a morning digging over very weed infested vegetable plot in the student garden before planting seed potatoes. Over the next few weeks they spent time earthing up the plants to make sure of a good crop. 3 Months later they went back to see how well they had grown and discovered they had a pretty good crop!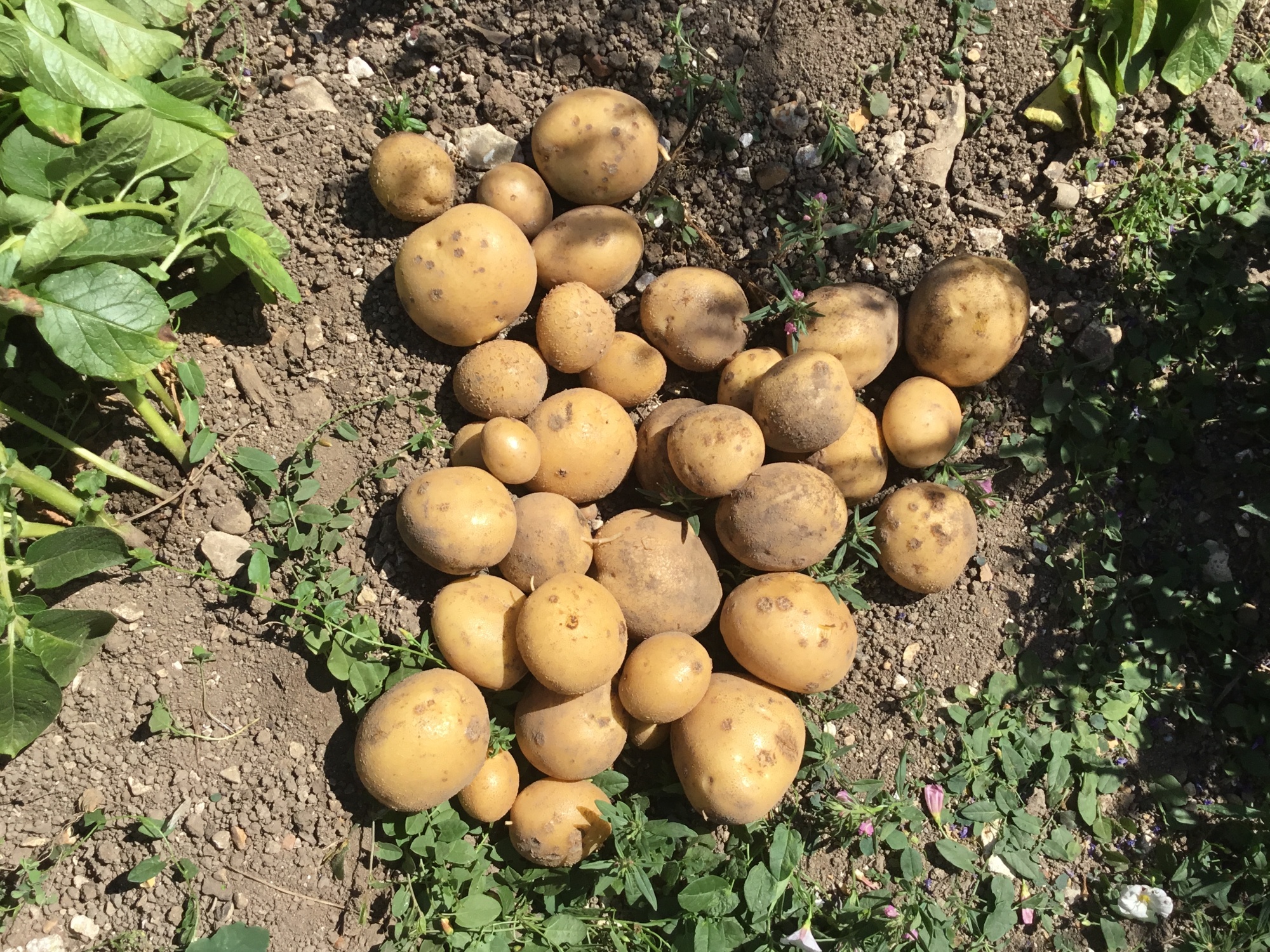 Students featured are Jade, Cameron and Hannah
Excellent work everyone!