GCSE Results 3 Year Trend 2020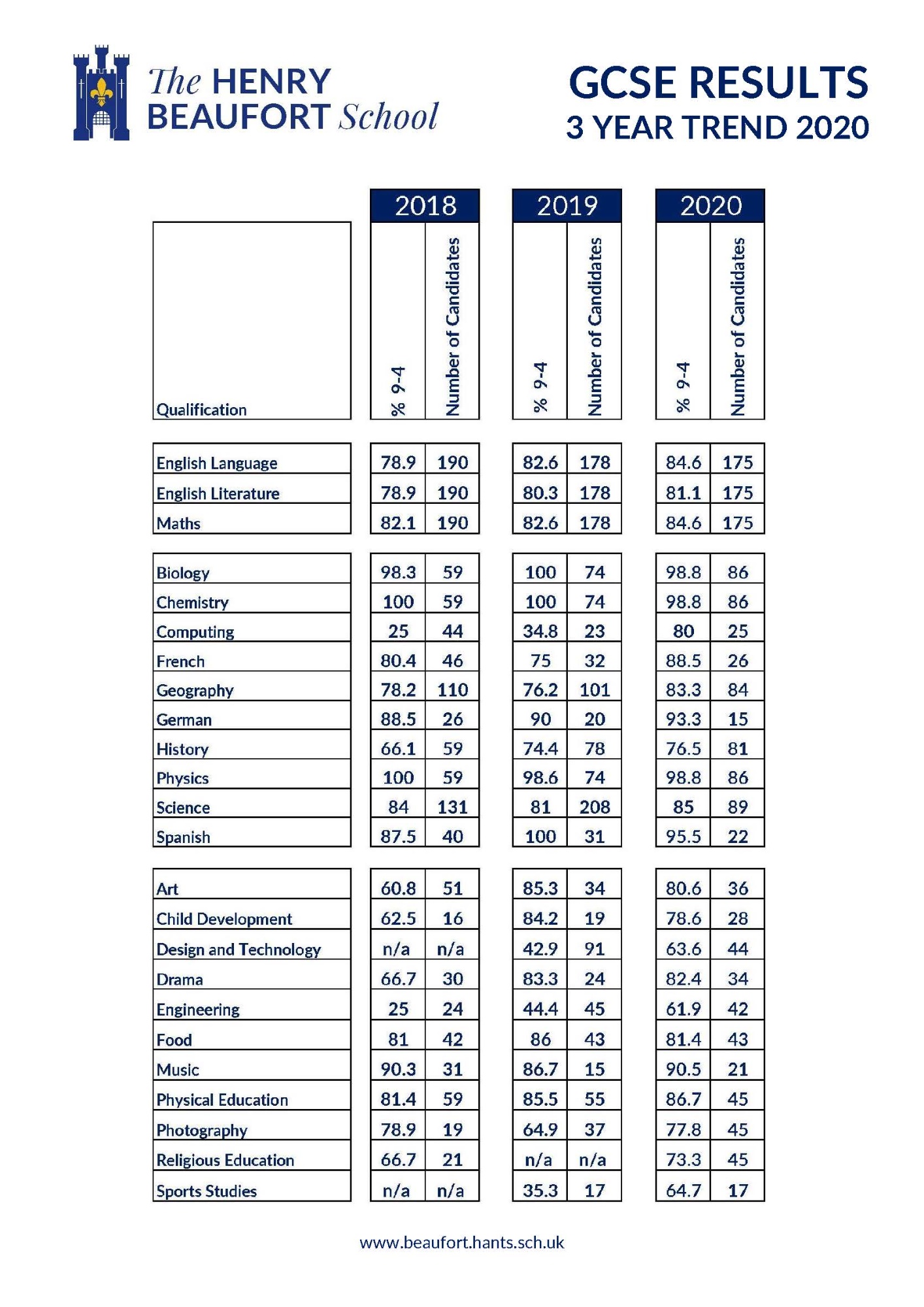 Schools are not required to publish their 2020 performance measures, as they have not been published as performance measures by the Secretary of State. Although no formal examinations were taken in 2020, we have chosen to publish the results of our Centre Assessed Grades.
Performance Tables
Please click here to view the Schools and College Performance Tables Website and please click here to view the Performance Tables for The Henry Beaufort School.