Hearing Impaired Resource Base at the cutting edge of technology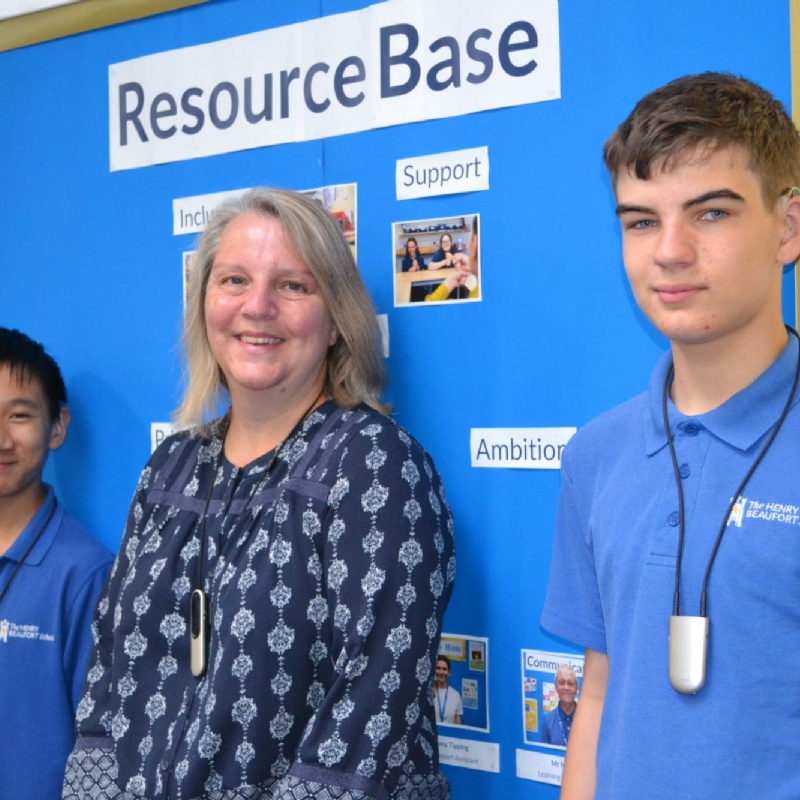 Hearing Impaired students at The Henry Beaufort School were amongst the first in the country to use the latest, award winning Roger On microphone, an assistive listening device released by Phonak, a leading global provider of hearing solutions.
The Resource Base provides radio aid equipment to teachers and HI students and is used to transmit the teacher's voice directly to the student's receiver which wirelessly links to their hearing aids or cochlear processors. This helps HI students better understand speech in challenging situations like background noise and over distance which is typical of a school environment.
Some students had already recently upgraded to a Phonak Roger Pen microphone and a further order was about to be placed to upgrade the remaining students when Phonak announced that a new highly anticipated Roger On microphone was due to be released and available late June. The Resource Base were quick to act and switched their order to the latest product which has improved functionality. The Roger On recognises the sound environment and its position, and switches automatically between Table mode, Presenter mode and Pointing mode.
Within days of its release it was being used by two students, Lewis and Mickey in Year 8.
"It is easier to use than our old equipment. I tried out the Pointing mode in English and it worked quite well. I then realised that it can automatically switch between different microphone modes depending on how it is used". Lewis
"It looks more modern than my old one and the controls were easy to learn. The battery life lasts longer and the lights make it easier to see how much battery life is left". Mickey
Alison Strevens, Teacher of the Deaf, was pleased with the outcome of the last minute change of plan when placing the order; "We always strive to offer the very latest technology for our students".