Beaufort's Christmas Cabaret
Wednesday 18th December. Sports Hall. Tickets £4 each or £20 for a table of 6.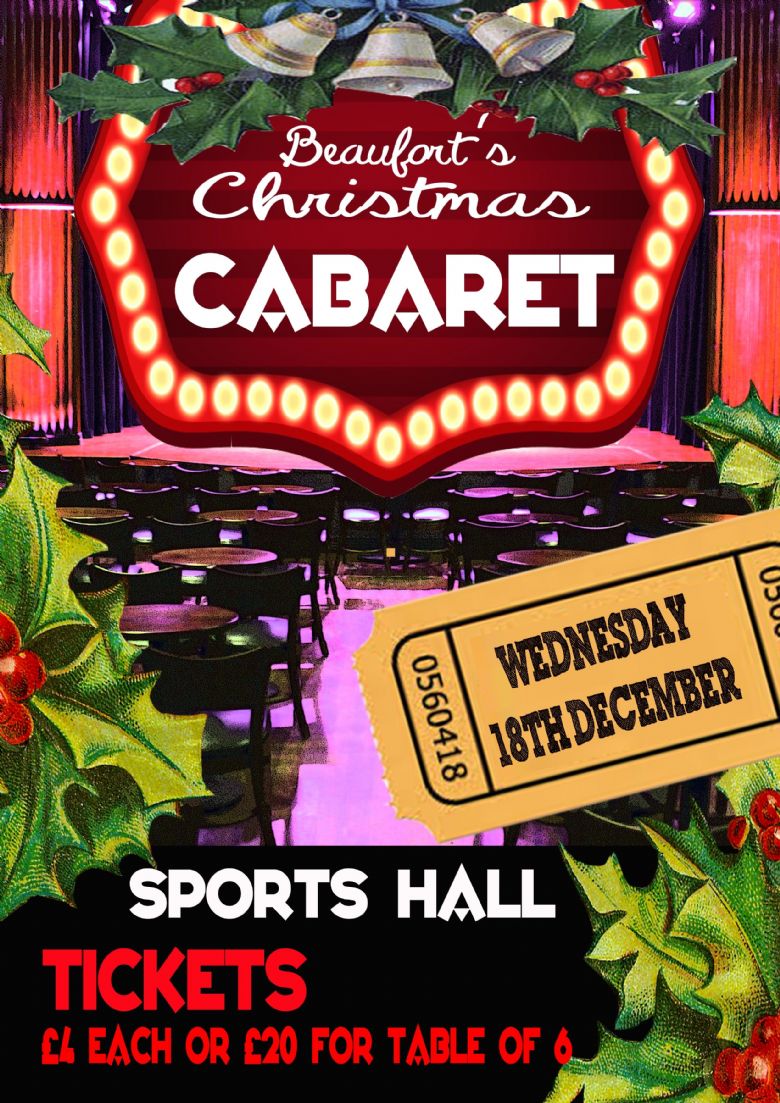 The Henry Beaufort School would like to invite you to our Christmas production which this year will be a Christmas Cabaret. Students from all years will be involved in a multi-media evening of Art, Drama and Music. This show will be held in the school Sports Hall on Wednesday 18th December and this year we are giving two performances at 4pm and 7pm.
If your child is performing in the concert then they will need to be at school by 3.40pm and 6.40pm respectively for each performance. We would like all students participating in the music items in the concert to wear black shoes, black trousers/skirt, a plain black or red top, and festive accessories if they wish! Drama students should wear the costumes that they have discussed in rehearsals.
This year we are going to have tables set up. Tickets will cost £4 each and will include light refreshments or you may wish to put together a table of 6 people at a cost of £20. If you would like to order tickets please fill in the form on the letter below and hand it in to the school finance office by Friday 13th December.
In the past tickets have sold very quickly so please be aware that tickets will be offered on a first come first served basis.
We very much look forward to sharing this evening with you and hope that you are able to attend.