Library Refurbishment: Week 4 Update
Library colour scheme is revealed as our fourth refurbishment update goes live
As we come to the end of the fourth week of term, the Henry Beaufort library refurbishment is looking better than ever. If you read last week's update, you may have noticed the new colour scheme that's been revealed. Orange has been chosen for positivity and vibrancy, as well as a bit of a change from the traditional Henry Beaufort blue. The new, energising space will feature more colour from some other parts of the overall design - wait and see!

As demonstrated by the fresh walls in the images below, the decorating is almost finished and this week, the IT installation is taking place. The shelves have been built and will be installed over the half term break, as the furniture gradually arrives. Finishing touches, such as signs, kick plates and notice boards are also being fitted, which shows just how much progress has been made in the last four weeks!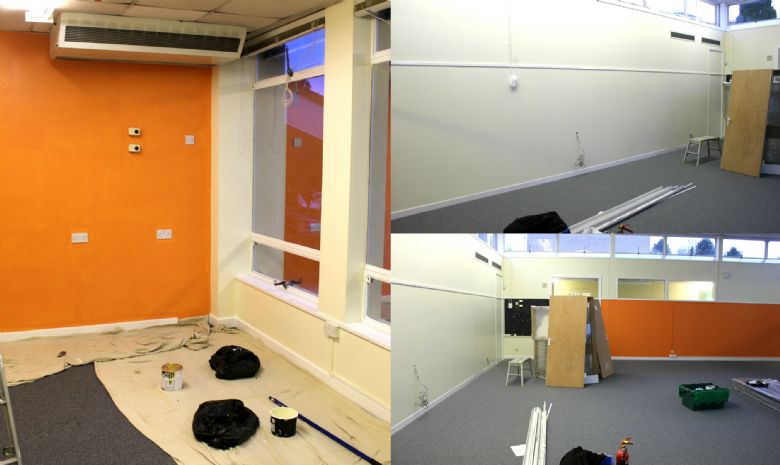 The project timings are all going to plan and we are still on schedule for a grand opening 23rd February this year. After the new opening, there will be an opportunity for students, parents/carers, and staff to give feedback and request new books and resources - keep eyes peeled for the survey before Easter if you'd like to have your say! Check back next week for a Week 5 update.