U13 Girls Football team reach Semi Final of Saints Premier League Tournament
Success for Henry Beaufort U13 Girls Football Team as they progress to Semi Final in Saints-organised local tournament
On Thursday 5th March the Henry Beaufort Under 13 Girls Football team took part in the 2015 Premier League Football Tournament hosted at Goals Soccer Centre, Southampton and organised by Saints Foundation.
It was a 6-a-side tournament, therefore both Henry Beaufort A and B teams played, with a total of 25 teams playing in the tournament overall.
During the morning the two Henry Beaufort teams completed their league games. The B team played against Bitterne Park School 'A', Ryde School, The Westgate School and Redbridge Community College winning three and losing five. Goal scorers included Maisie Morris, Tiegan Cumine, and Catherine Thorne.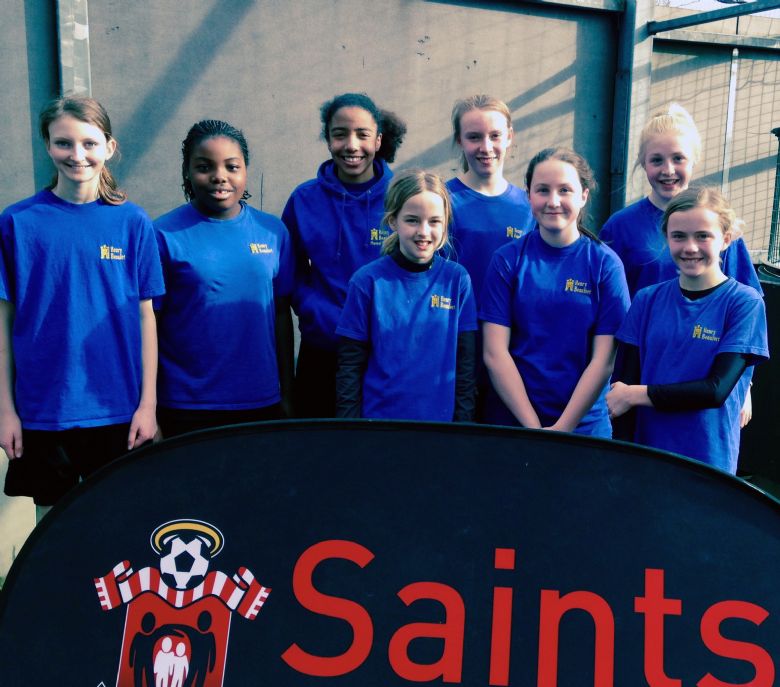 The A Team
The A team, played The Romsey School, Toynbee School, Amery Hill School and Woodlands Community College. After eight games they remained undefeated. All the girls scored, with Jess Radford being the top scorer - even Armiee Akpobire scored from her position in goal! Both teams qualified for the knock out stage in the afternoon, and finished in the top 3 of their league - which in itself was an achievement.
As the day progressed, it soon became apparent that the first game of the knock out resulted in Henry Beaufort A team playing Henry Beaufort B team! It was a tense game and the A team won 3-0, progressing on to the quarter final. The B team had an excellent day and the majority of the team were made up of Year 7 students so they will be looking forward to taking part again next year!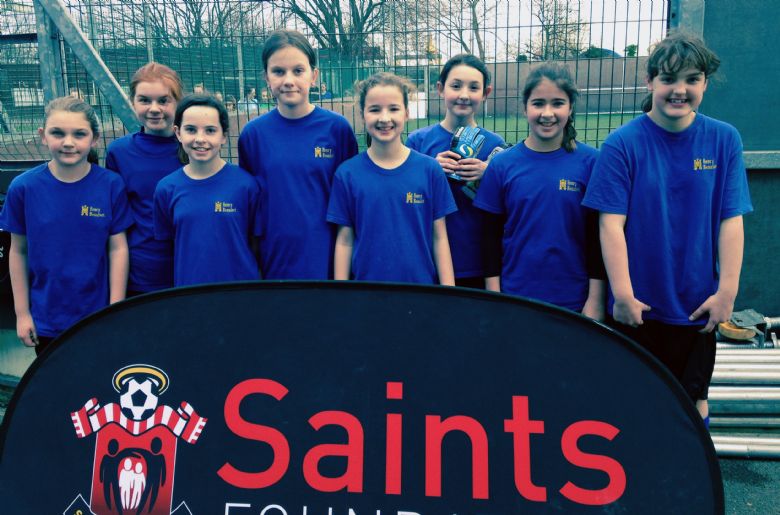 The B Team
The A team continued on in the tournament and faced Romsey School in the quarter final, winning 3-1. They went on to play Cantell School in the semi-final, full of confidence as they were still yet to lose a game. However, the difference was one great goal taken by Cantell and they finished the game winning 1-0, despite an enormous amount of pressure from the Henry Beaufort girls who were fighting to find an equaliser in the last 2 minutes.
Both teams did amazingly well and really represented the school. Miss Colebourn was extremely proud of their effortss, and a special thank you must be given to Mr Hill and Mr Goff who helped throughout the day.
The U13 girls still have the County Cup final to look forward to and we wish them the best of luck!