A night of musical entertainment at the annual Spring Concert
Stunning performances from students, staff and professional musicians at the annual Spring Concert
Last Thursday saw the much-anticipated Spring Concert take place at The Henry Beaufort School – an evening of musical entertainment from students, staff and guests of the school.

The concert involved students from all year groups, with high quality performances by an array of Henry Beaufort ensembles including the school Orchestra, Jazz Band, Brass Ensemble, Resonate Choir & Chamber Choir.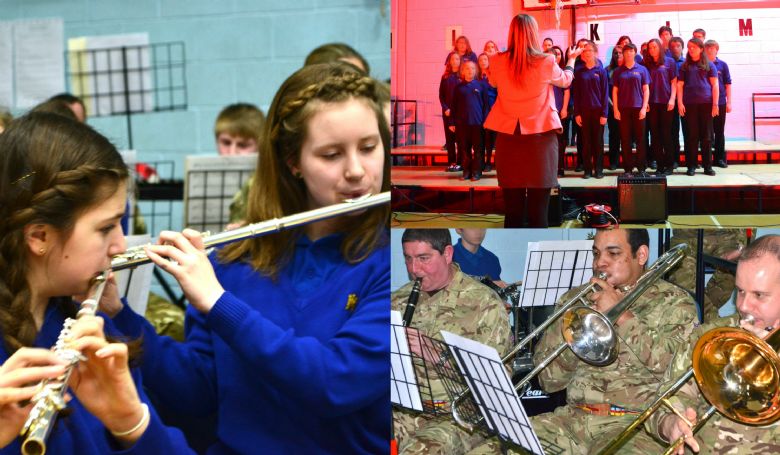 This year, for the first time, Henry Beaufort worked with The Band and Bugles of the Rifles who joined us for rehearsals during the day and also performed in the evening concert. The Wind Band and the Jazz Band had the pleasure of playing alongside the professional musicians, as well as being accompanied by two very talented students, Zac Hemming & Callum Clausen as they performed a Xylophone Duet called 'Two Imps' - a fantastic experience for the boys! The Band and Bugles of the Rifles also gave two amazing performances by their own Brass Quintet.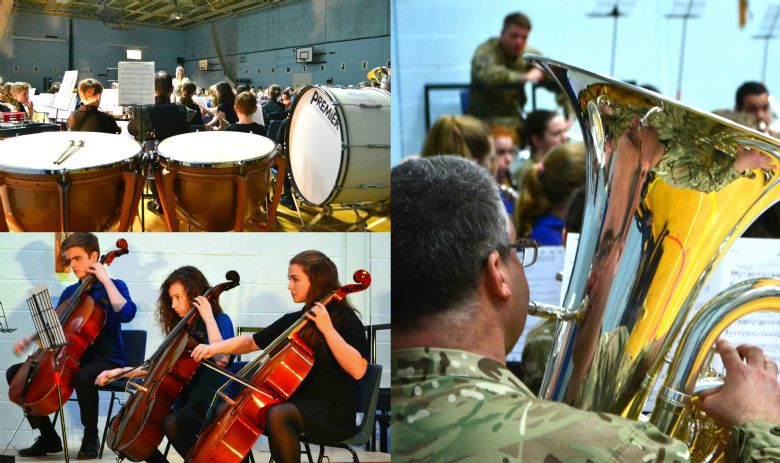 Audience members were also treated to some stunning solo items from Year 10 and 11 GCSE students, as well as the debut performance from the Henry Beaufort Staff Choir!