HIU visit from Clive Davis
On Wednesday 14th October, the HI unit had a very special visitor. Clive Davis, who is profoundly deaf, spoke to the students about his childhood in the 1930s during World War 2.
Clive explained that he went completely deaf after developing meningitis aged 7. To the students' horror, he also went blind. Clive described his horrific experience of not understanding what had happened, why he was in hospital, and frustration upon not being able to communicate with his parents. He was then sent to a deaf school in Margate a 'million miles' away however he really struggled there because he didn't know sign language and couldn't see very well. He could only visit his parents in the holidays. Due to the war he had to be sent home, near Reading and he recalled that he was happier during this time. He regained full eyesight but was still completely deaf and would remain so for the rest of his life.
He often saw the war as a fun gun game. However a significant event happened that would change his outlook on the war. An English plane lined with many bombs got into difficulty and crashed at a site near his school. Apparently he felt the vibrations of the crash and was relieved that the windows didn't crack due to its grid pattern, otherwise he would have been injured. Together with his teacher and other school children they visited the site soon after, and Clive recalled the horrific sick feeling he had when he realised he couldn't see the plane. The bombs on the plane blew the plane up into tiny pieces. That's when the gravity of the war hit him.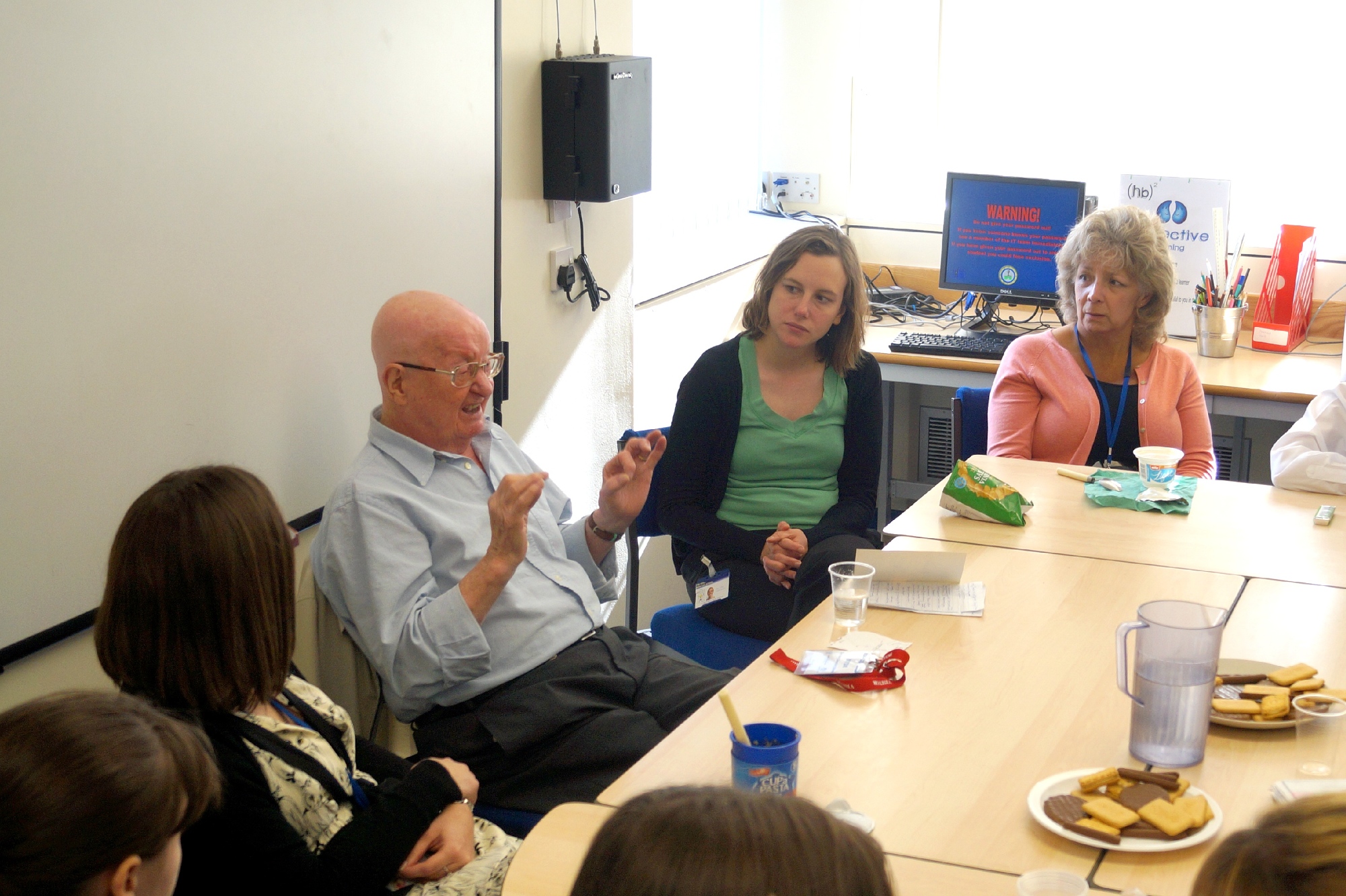 As he got older, and the war ended, he was sent back to school in Margate. He still had many communication difficulties but grew more confident with sign language. The students enjoyed learning all of Clive's teachers' sign names! Clive left school at 16 and was very lucky to have had numerous jobs in manual labour until he became a welfare officer for deaf people. He bought a house, got married and had children.
The students loved listening to Clive's stories and asked many questions over a drink and some biscuits. We look forward to his return next year! Clive remarked after the visit, 'It was nice meeting your students and colleagues. I enjoyed it! I hadn't spoken to such a mixed group before so it was a new experience for me. Thank you for inviting me!'