HB Zany Zebra arrives at school
Following on from our announcement last month that we have Joined The Stampede, The Art Department are excited to announce the arrival of our very own Zany Zebra from Marwell Zoo!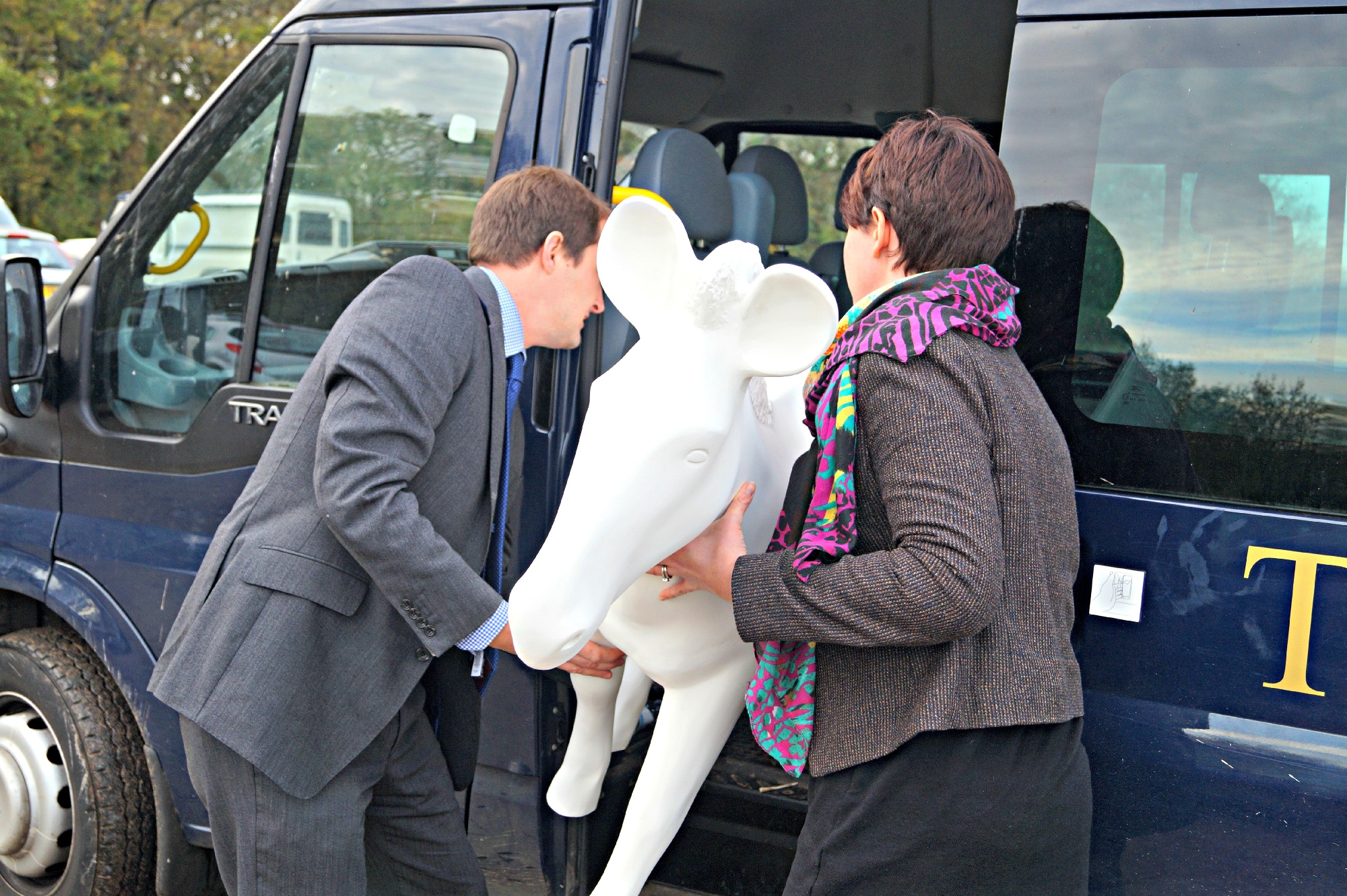 On Monday 23rd November, Mr Reid and Miss Lyons took the school minibus to Marwell Zoo to collect our zebra, and returned safely to school for a short tour before settling down in the Art Department.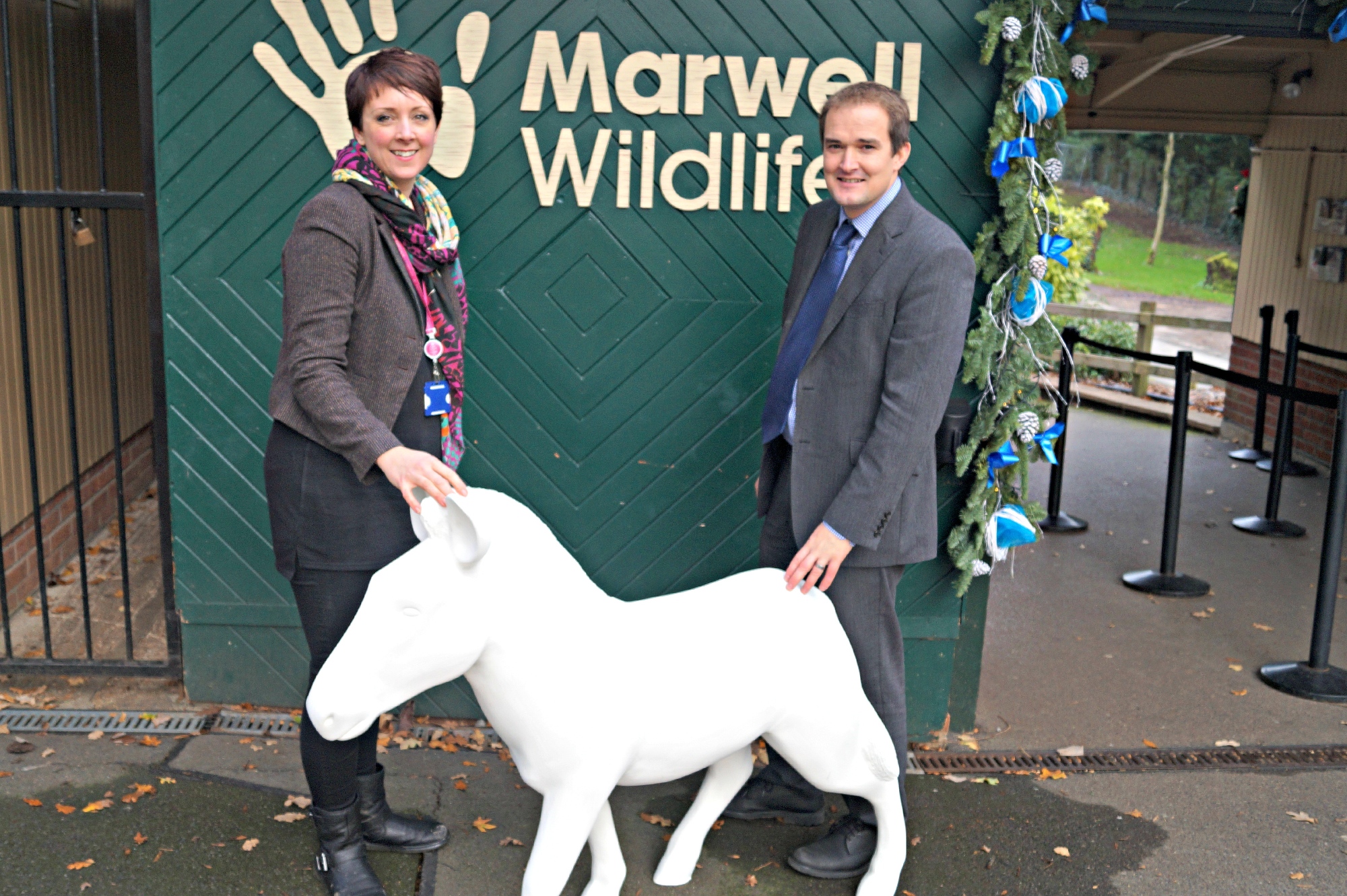 As part of their conservation and awareness program for the endangered Grevy's Zebra, Marwell Zoo have released a limited amount of sculptures to be painted with unique designs, designed by students in schools, colleges and artists across Hampshire. These sculptures will eventually be part of a trail in the Zoo and around Southampton. Those of you that saw the similar Rhino campaign a couple of years ago through television and press coverage or the sculptures in situ, will remember what a fantastic impact it had and we are really pleased that now our own zebras has arrived at school, we can now start the process of decorating.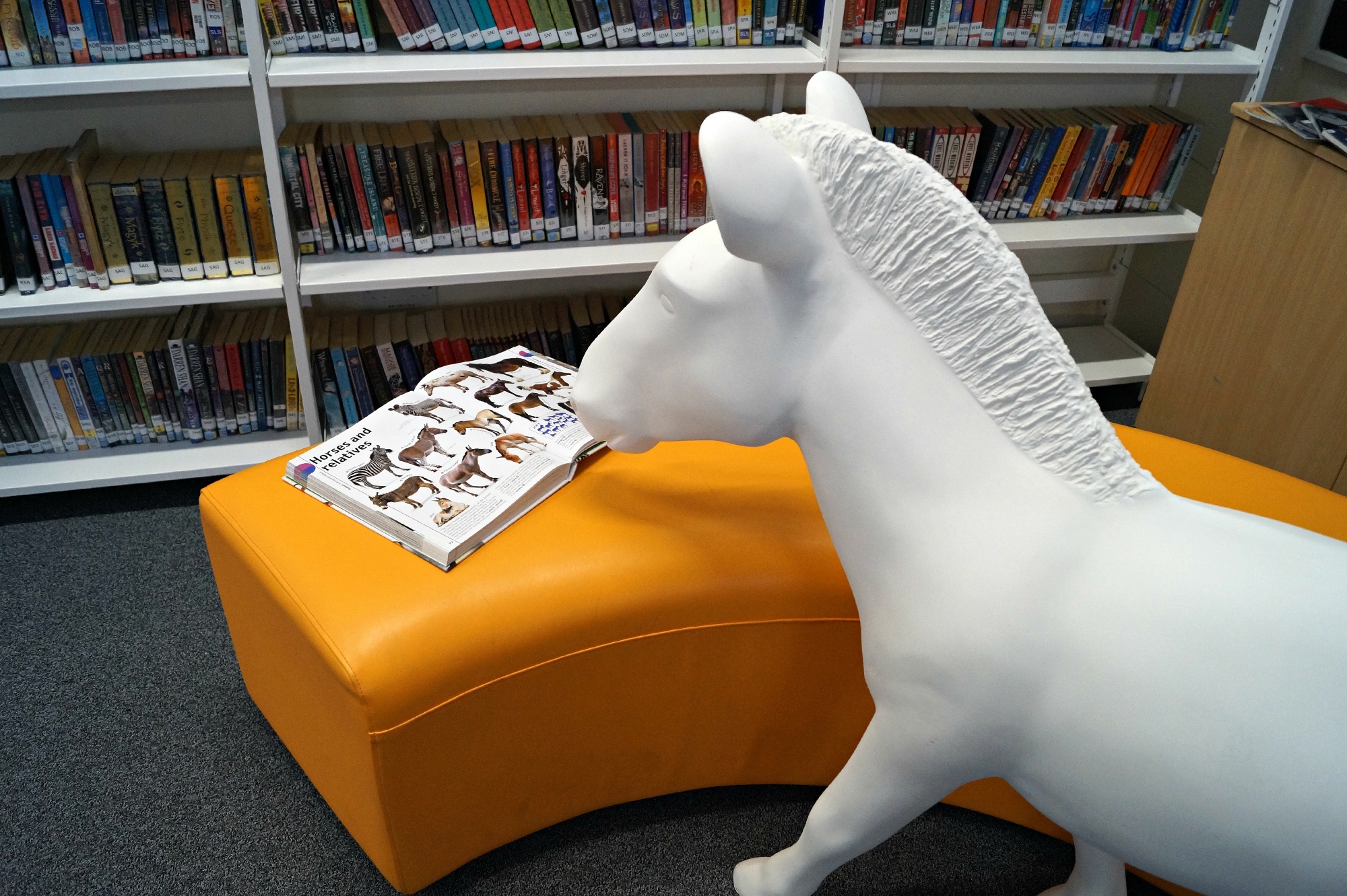 Check back soon for an update!