Climbers tackle Sparsholt climbing wall
As part of the GCSE PE course here at The Henry Beaufort School, the practical elements make up 60% of the students overall score. The PE department are keen to allow students to try new sports in order to secure the best possible marks.
On the weekend of the 5th and 6th March 2016, a group of 20 GCSE PE students will be heading up to the Hampshire Outdoor Centre in the Brecon Beacons to complete an intensive rock climbing course.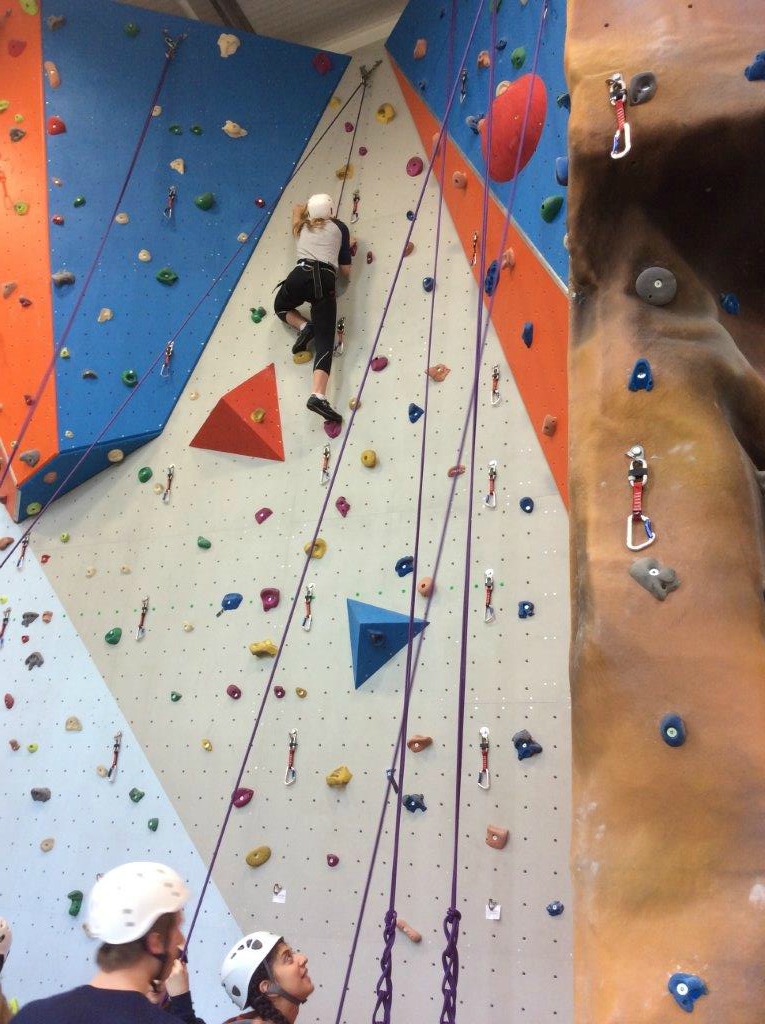 Prior to this, and to introduce the students to the basics of rock climbing, they spent the morning at local Sparsholt College, being instructed and taught by the Sparsholt students who are completing their Outdoor Adventure qualification.
A thank you must go to Mr Coe for taking them -, the students found it really worthwhile and enjoyable!