Girls Football do the double
The 2015-2016 season so far has been exceptional year for the different girls football teams - their success has been unprecedented. All teams, as previously reported, made excellent progress in the National Cup competition, with the U13 and U15 making it through to the top 32 teams and the U14 team making it to the final 16 teams.

This week, we are celebrating both the U13 and U14 teams securing their places in the County Cup Finals after beating their respective teams in the semi-finals.

On Monday 8th February the U14 team faced Cantell. Storm Imogen tried to stop proceedings but the girls battled on in very tough, windy conditions. It was to be a game of two halves depending which way the wind was blowing! The Beaufort girls, with the wind behind them in the first half, took a 3-0 lead going into half time. They were prepared for a tough second half but they continued to apply pressure to score two more goals. The final score was 5-2 to The Henry Beaufort School. A great result.

On Tuesday 9th February the U13 girls faced Cams Hill. It was a very close first ten minutes, with both teams slow to get going. The Beaufort girls found their scoring shoes, and after scoring a couple, relaxed into the game and starting playing some excellent football at a high intensity. The game went into half time 5-2 up. They started off the second half well, applying the pressure and working well. The final score was 9-3 to The Henry Beaufort girls.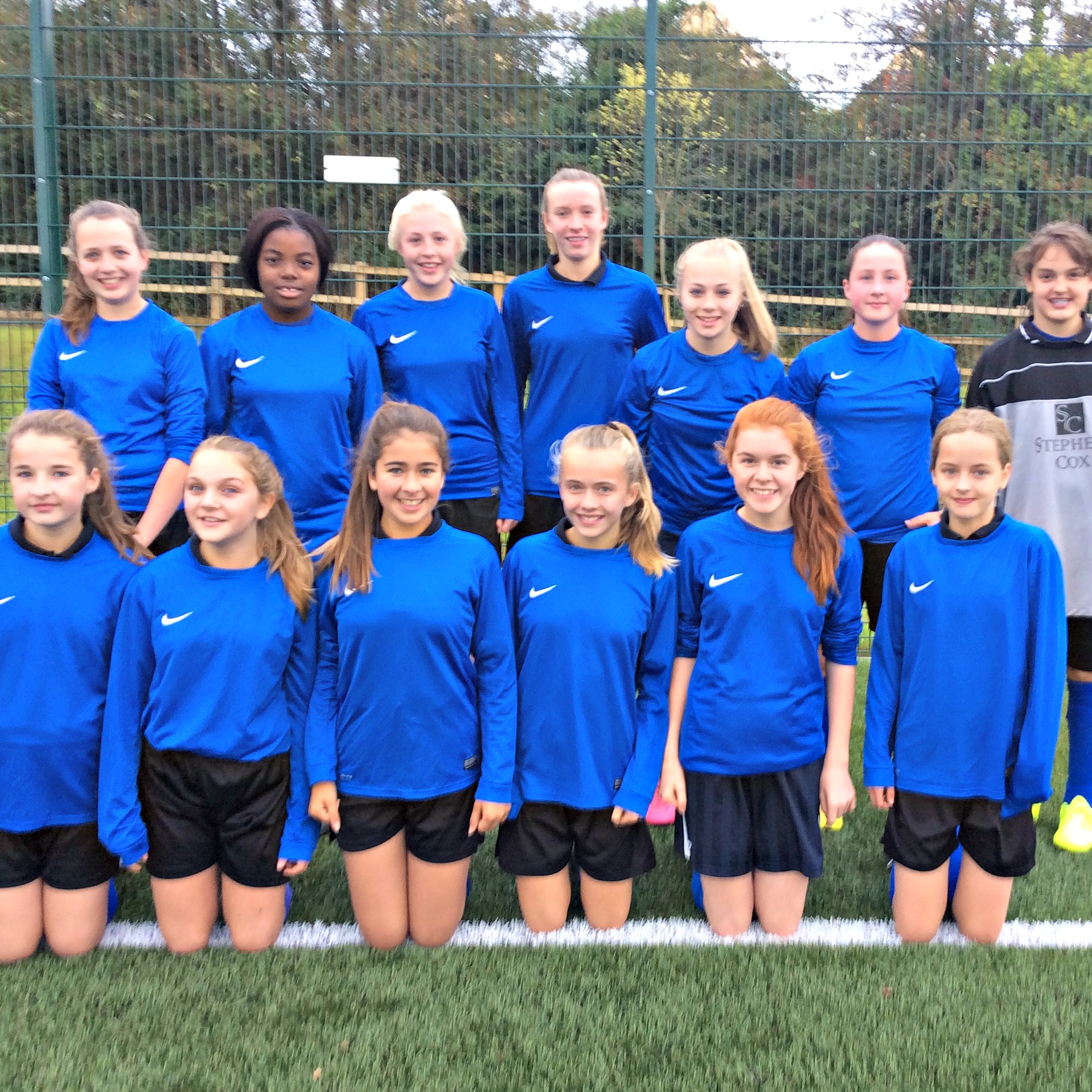 Furthermore, the U13 and U15 teams have also won their place in the District Cup finals being held on Thursday 17th March at Wide Lane in Eastleigh, after completing their league games and remaining undefeated.
Miss Colebourn is extremely proud of all the girls hard work, determination, commitment to school football and also their team work and sportsmanship - "they are always impressing me", she says. A big thank you to all the parents that are also always there cheering the girls along!

Bring on the finals - good luck!