OLC Garden Project with HLM and Skanska
On the 23rd February seven students chosen to be a part of the project and four representatives, from the student council, attended a planning meeting and workshop held in the Optimal Learning Centre, here at The Henry Beaufort School. This was an initial meeting to kick off a new project surrounding the Henry Beaufort site, working with local landscape architects and civil engineers to develop areas of the school. The meeting was lead by Dave Hine, a landscape architect from HLM, and three representatives from civil engineering specialists Skanska, Mark, Ceri and Niki (an Ex-Henry Beaufort student!).
The group spent an hour touring the school to look at how students currently use Henry Beaufort's outdoor spaces, recording their observations on ready drawn maps of the school site. The student council representatives were very helpful in this regard as they have plans to update and improve some areas on site already. Mark and Ceri from Skanska noticed some resources in storage areas around the school and are very keen to involve the school's site team on their next visit.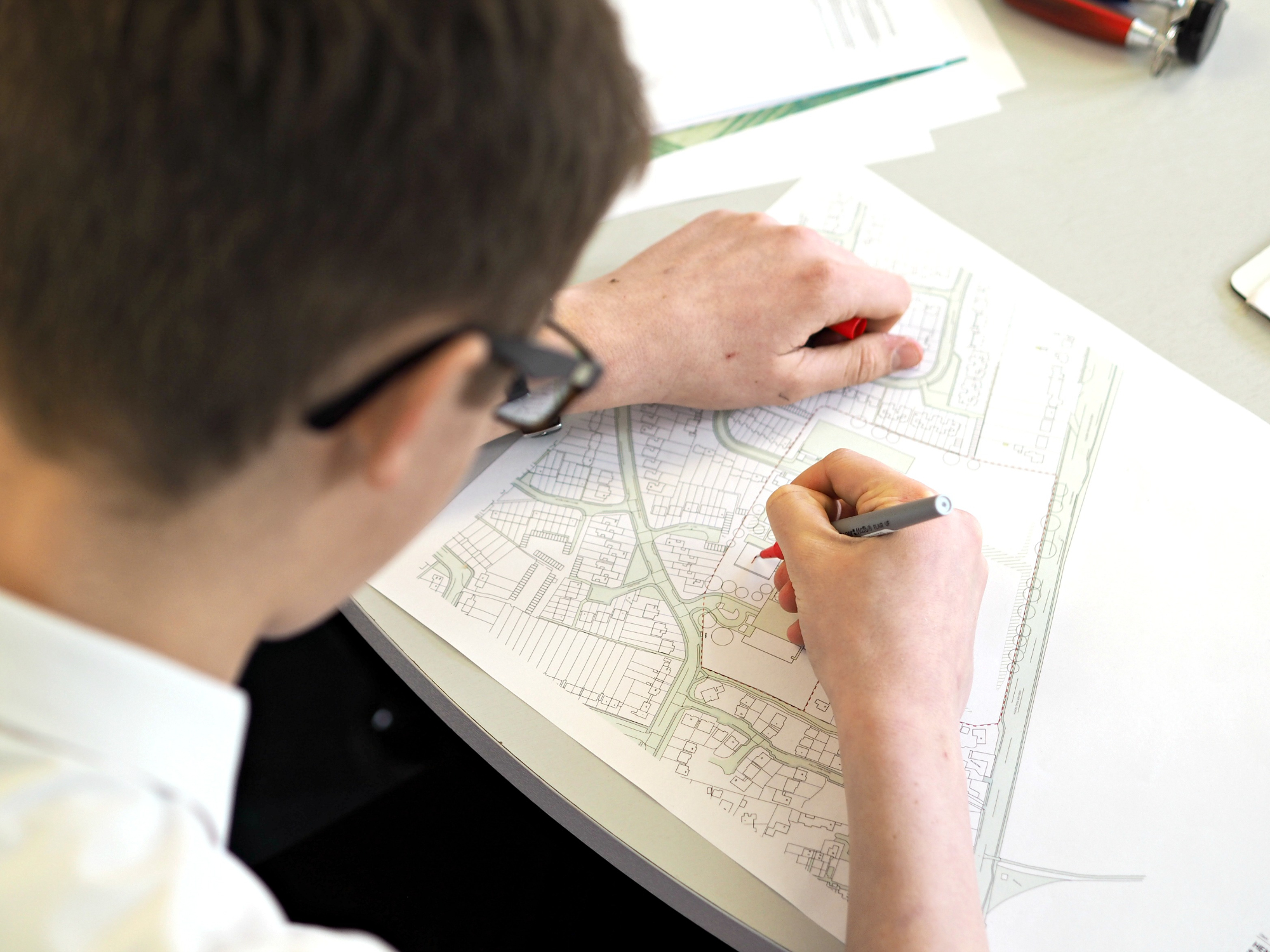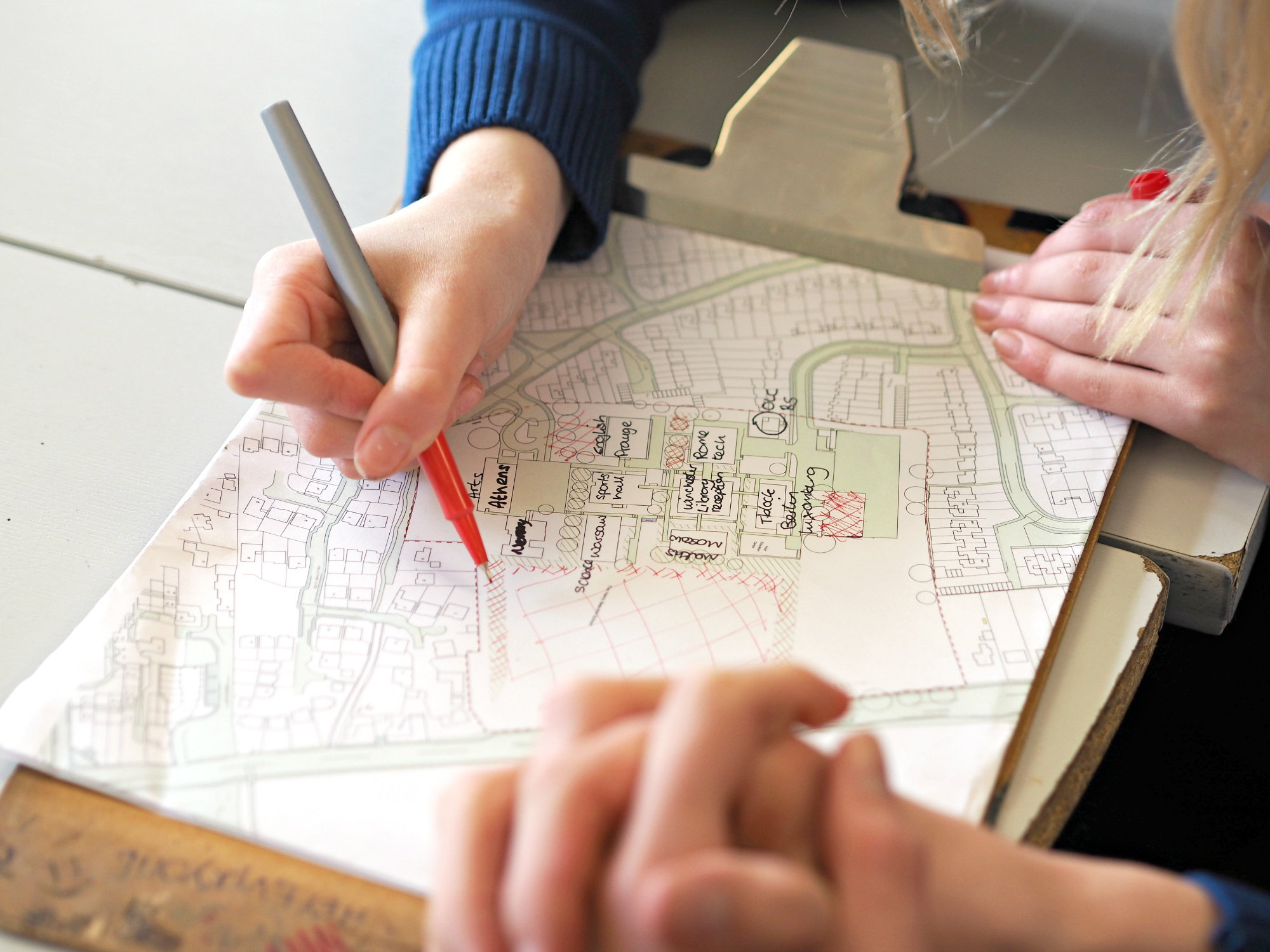 During lunch our visitors had the chance to meet and hear from some Henry Beaufort staff about their ideas for the OLC garden. After lunch the group returned to the OLC to spend some time in the garden, identifying and talking through ideas. These were then transferred to paper on professional drawings, with the students getting a real insight into how a landscape architect works. The group agreed that the project would keep the vision of this space being known as "The Thought Garden" – a space for contemplation and reflection.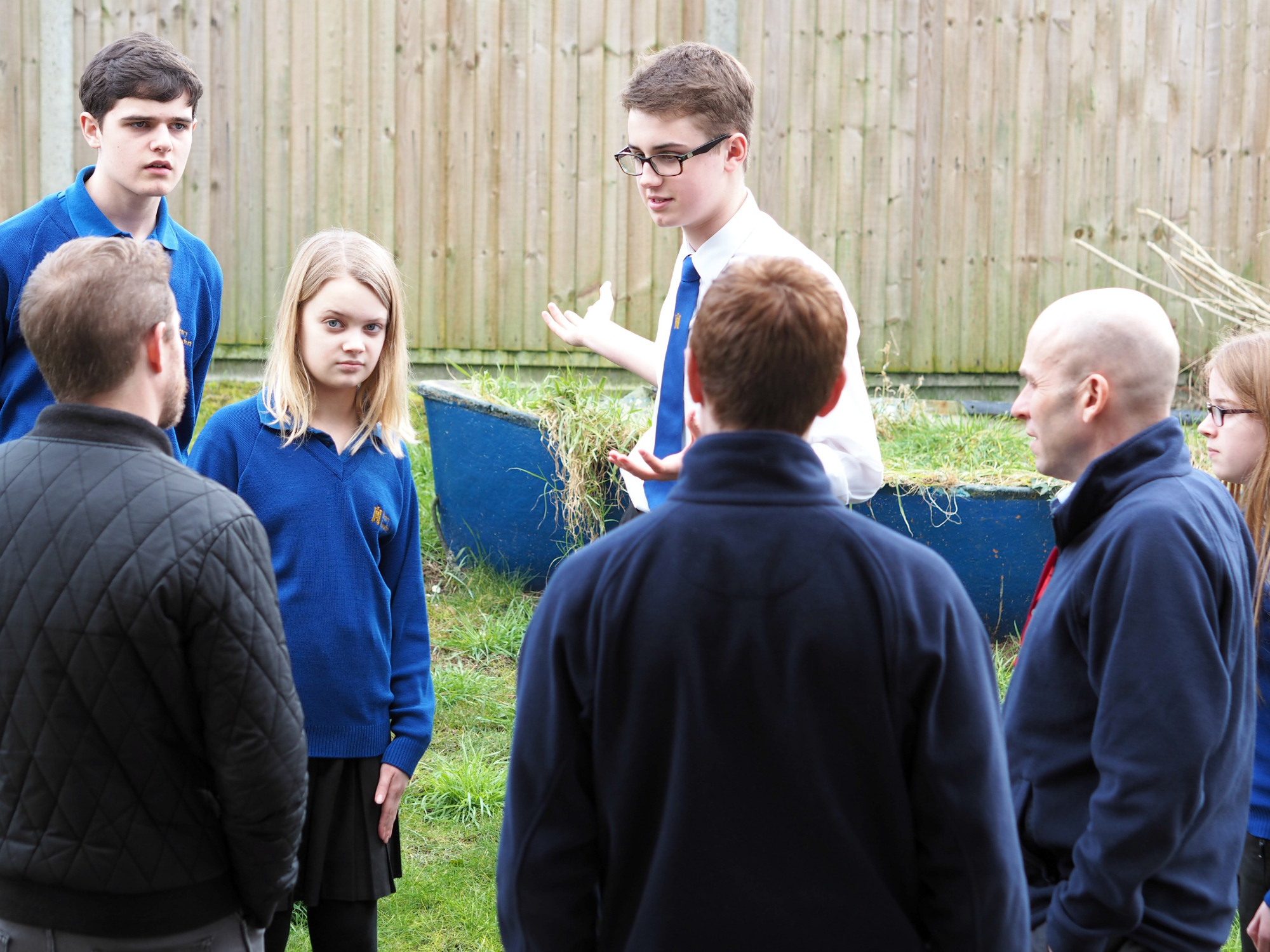 Mark from Skanska has since modelled up the garden for the concept design from the measurements taken on the day with help from the students involved.
All our visitors were very complimentary about our students and impressed by level of enthusiasm for the project.