Marwell Zany Zebra completed
If you read our first story about Henry Beaufort's newest four-legged recruit, you'll remember this term he was due to be painted. On the 11th March, The Zany Zebra crew (Mollie Bragan, Ava Burgin, Amy Dunn, Armiee Akpobire, Ama Niumatai, Amit Gurung, Cameron Waugh, Danny Piper, Olivia Hart, Bronwen Fisher, Jake Collins, Oliver Lawes, Keain Offord and Felix Wheeler) got together and painted their collective design based on the landscape and patterns of Africa onto the blank Zebra provided by Marwell Zoo.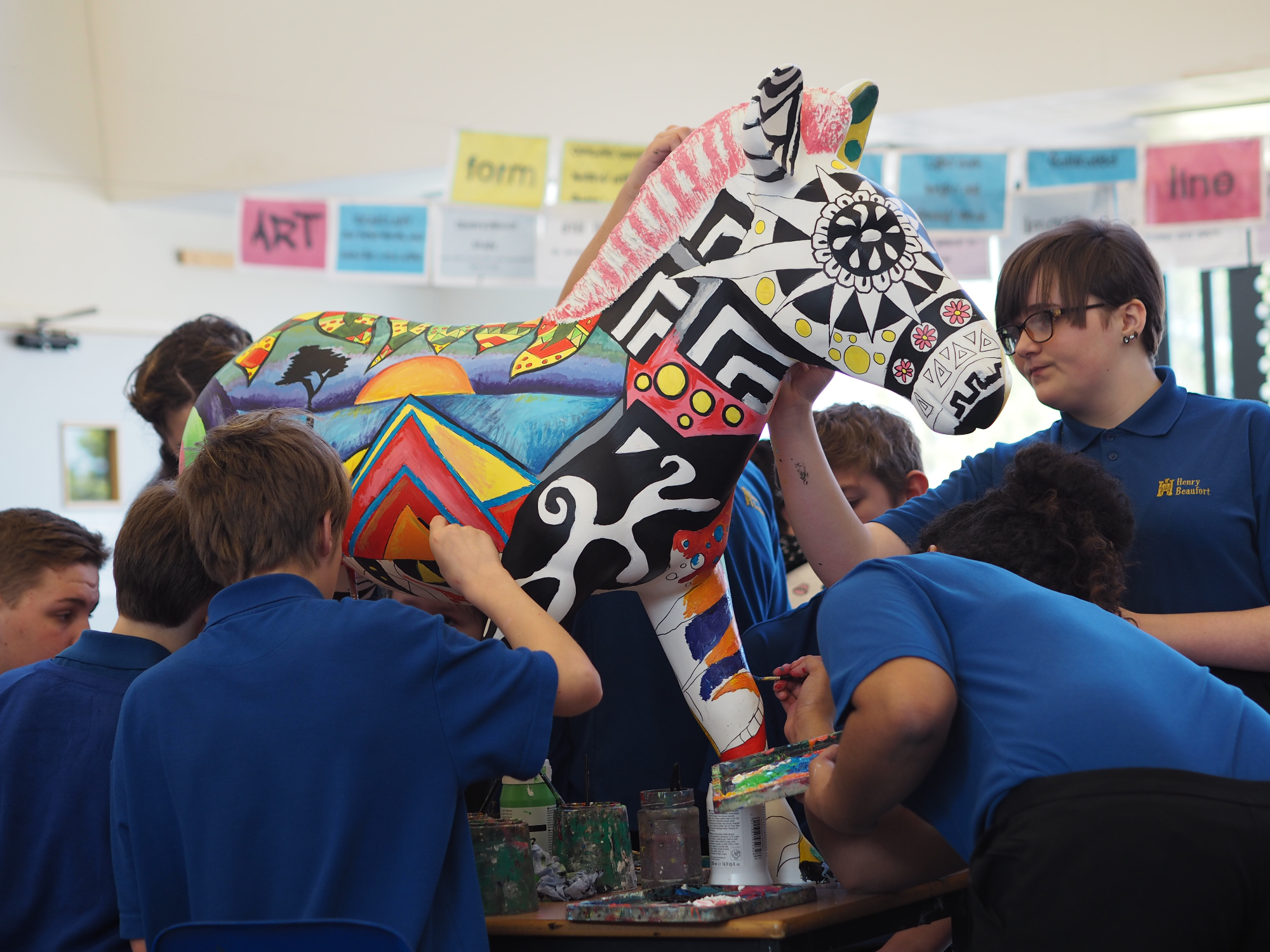 Even though they had the whole day to work on it, it was a real push to get it completed. All the students worked incredibly hard and demonstrated some fantastic team work, especially as it was quite difficult to get to some of the spaces on the Zebra with so many of them painting at the same time!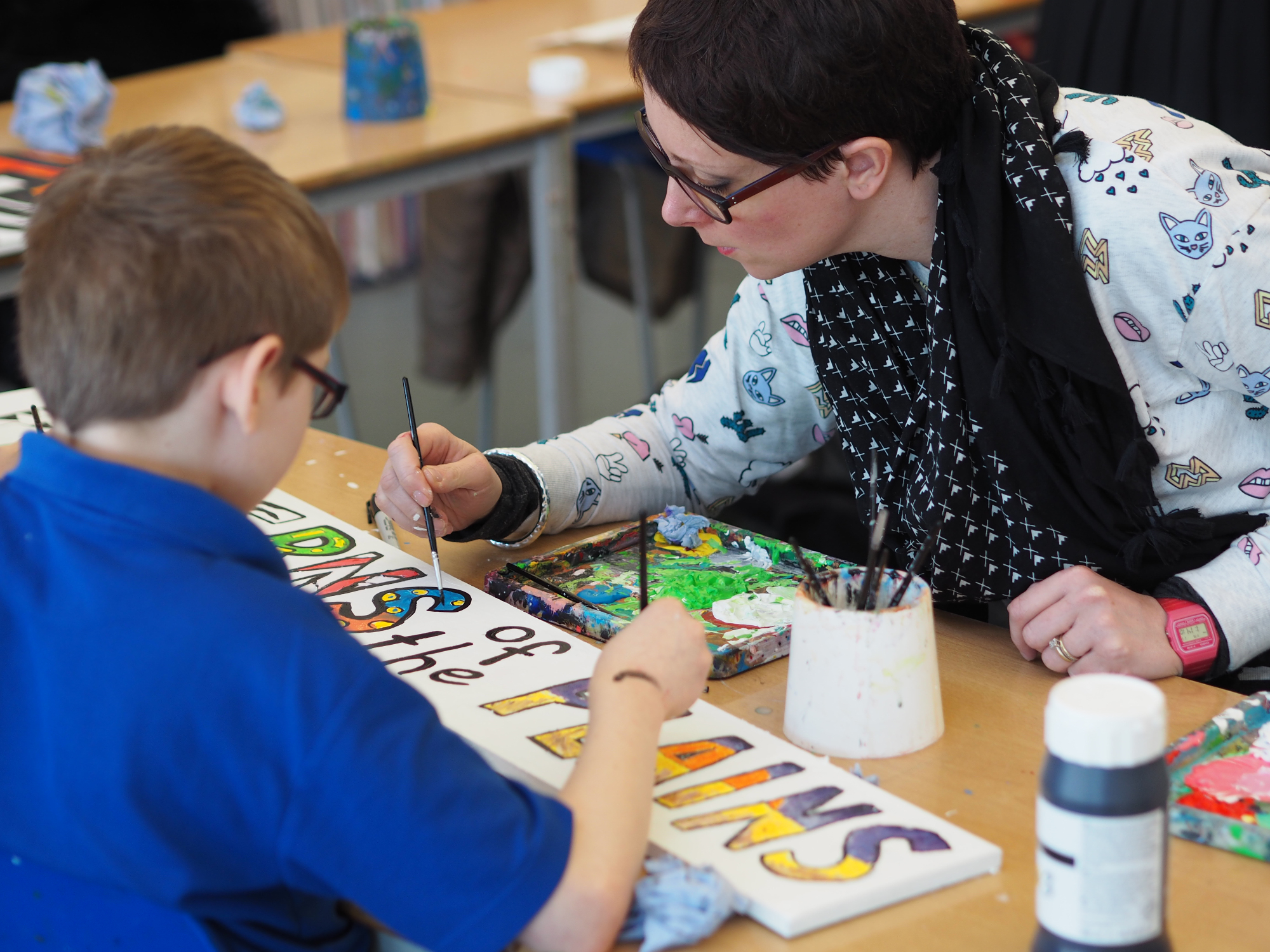 As well as building confidence, many students used acrylic paints for the first time. On taking it down to the foyer (its home before it goes to Marwell in May) Miss Hearle was taken aback by the quality of what the students had produced and rewarded them all well-deserved extra stamps!