More exciting guests visit Henry Beaufort for BBC interviews
Over the past few weeks, Year 8 have been welcoming a whole host of special guests to school for their BBC News School Report.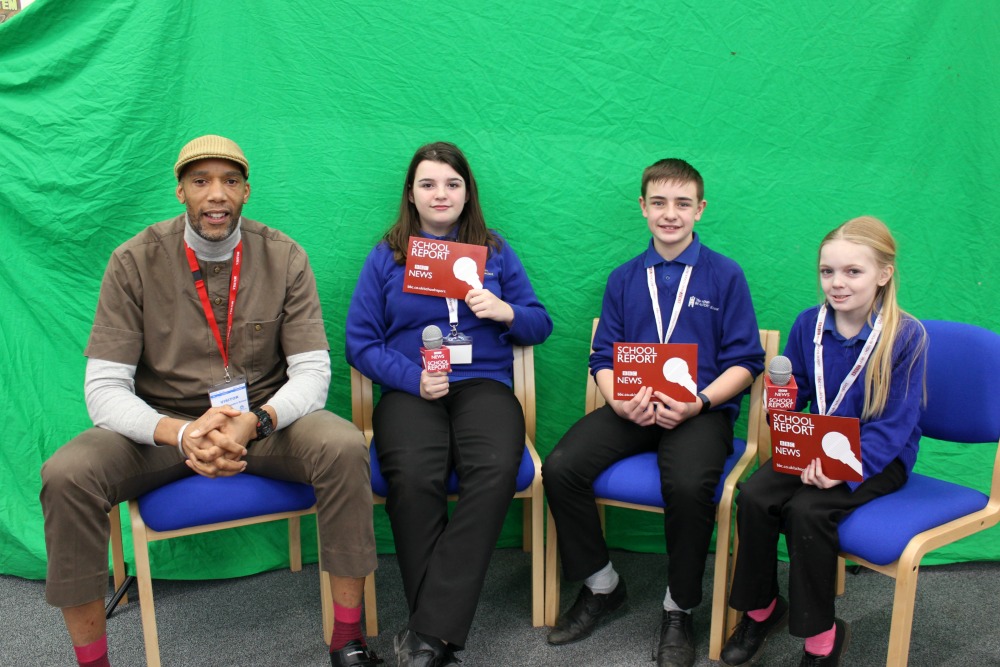 It has been an exciting time for them, with reknowned children's author Andrew Norriss visiting to talk about his new book, Jessica's Ghost, and give the students an insight into life as an author. Professor Fowler, CBE visited to discuss her contribution to medicine and how she founded Fowlers Disease, even bringing her CBE medal with her! Year 8 also welcomed Adisa, The Verbalizer - a performing poet from London who not only performed to a range of other students, but gave a fascinating interview on camera about how he got into poetry and how to tackle writer's block! This week, students interviewed Lieutenant Colonel Mark Cox, from the local Worthy Down garrison, who discussed his 35 years in the military and gave the students a chance to dig deep and really find out what life is like in the army.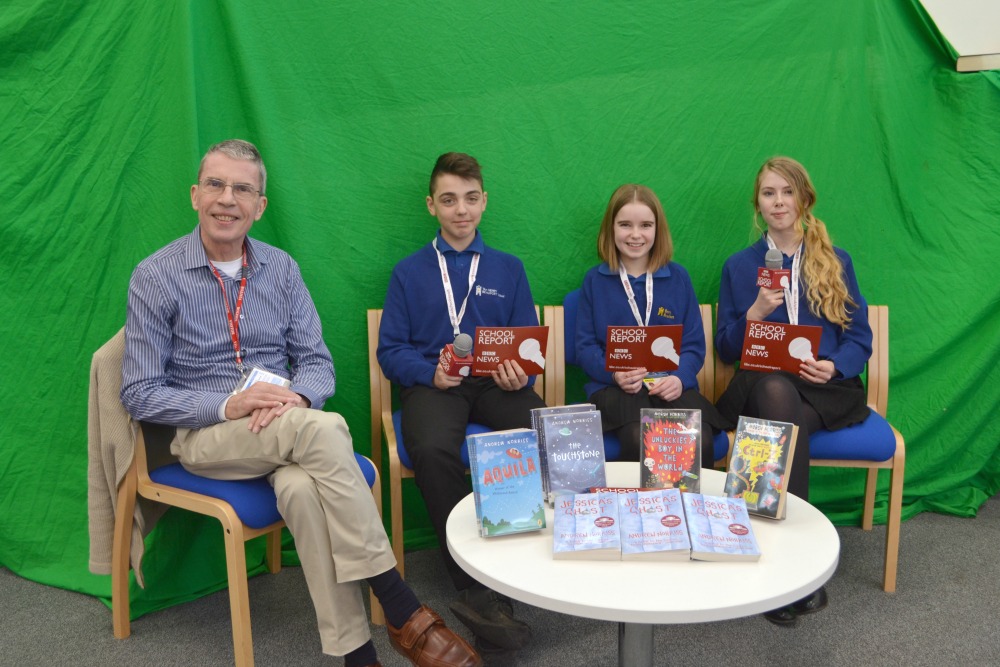 Coming up, students will be interviewing MP for Winchester Steve Brine, the Mayor of Winchester, the Bishop and Winchester, and their very own Headteacher, Miss Hearle! To keep track of the project, follow the English Department's Twitter here and visit the dedicated page here, where you can view all the interviews.