U13 Girls Premier League Schools 6-a-side Tournament
On Wednesday 1st March, two teams from The Henry Beaufort School took part in the U13 Girls Premier League Schools 6-a-side Tournament, organised by Saints Foundation. The Henry Beaufort School have participated in this tournament for the past four years and it is always an excellent tournament.

The Year 7 Team had the following schools in their league;
Brookfield
Hamble
Romsey
St. Anne's
St. Edmunds
Testwood

Overall the girls won three, drew one and lost two. This was an incredible achievement as they were playing teams comprising all Year 8 Girls. Captain Brooke was a real force to be reckoned with and scored some excellent goals. Chloe also had some excellent performances. Overall they finished third in the league, two points from progressing through to the last eight.

The Year 8 Girls team had the following schools in their league;
Applemore
Brookfield
Hamble
Redbridge
St. Swithuns
Swanmore

This was an exceptionally close league - the girls won four and lost two. They finished on 12 points along with four other teams in the league. All teams were hoping to secure a top two finish to qualify for the quarter final however, unfortunately the girls missed out on goal difference by one goal. All girls played well with all players contributing to the goals scored.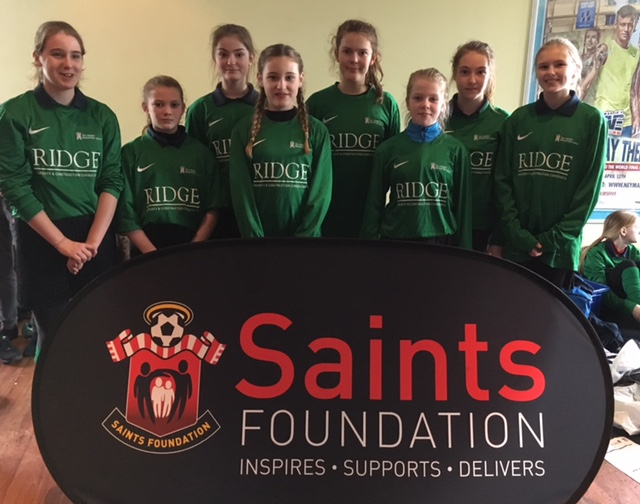 The girls had an excellent day and thoroughly enjoyed all their games. There are still a number of games to play this season as the U14 and U16 have their semi-final in the County Cup coming up and the U15 team have their District Cup semi-final! Good luck girls!