Mark Owen, Take That visits Henry Beaufort for BBC News School Report
Tuesday 14th February was a day The Henry Beaufort School won't forget in a hurry! We welcomed a particularly special guest to be interviewed for our ongoing project BBC News School Report. Mark Owen, from internationally famed band Take That, visited the school to be questioned by our budding journalists about his life as a popstar.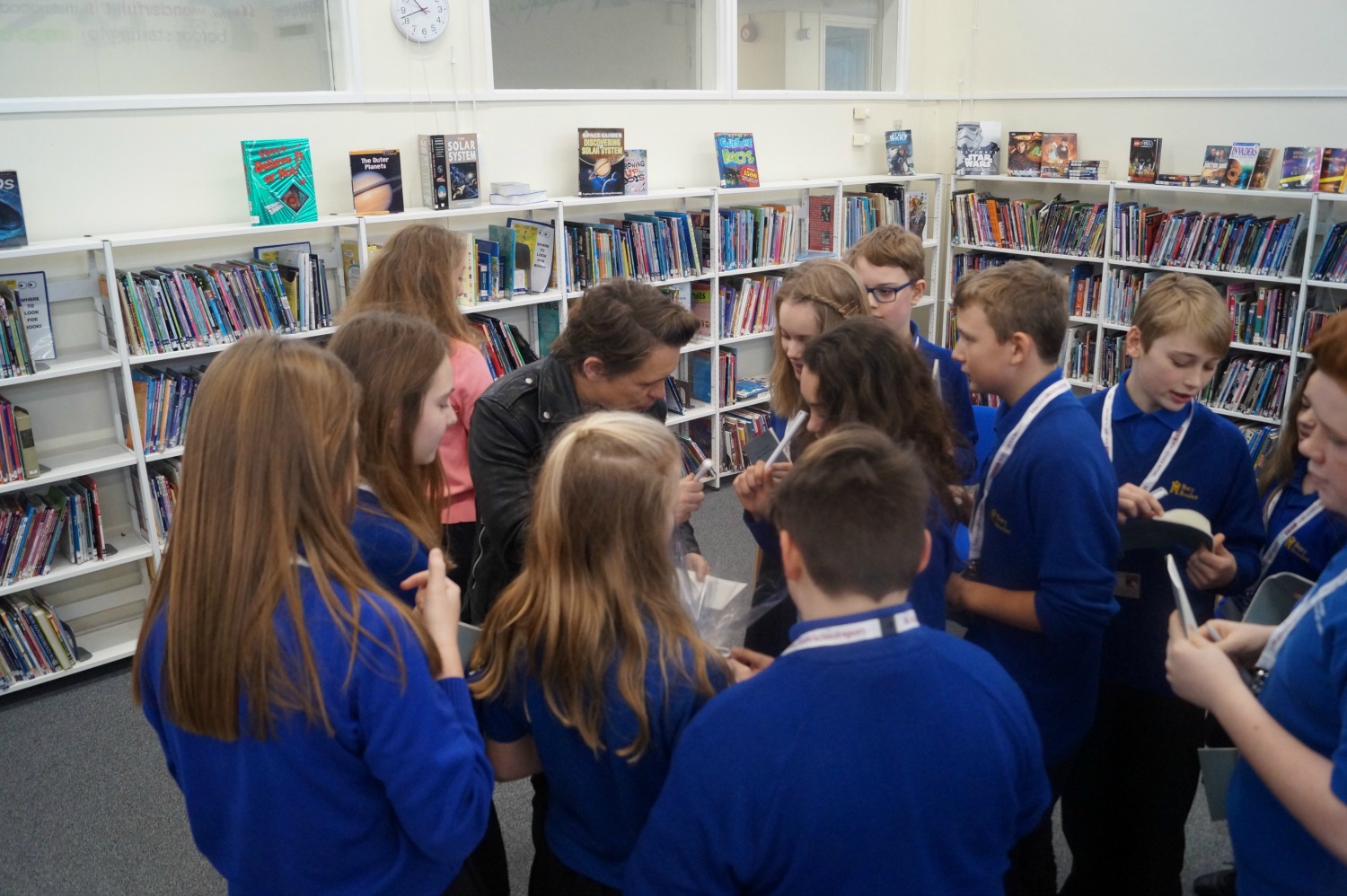 The students first presented to Mark the other interviews they had conducted for the project, including BBC broadcaster Andrew Harvey, Dr Fowler CBE and children's author Andrew Norriss, who's interviews can all be seen here. They enjoyed some refreshments together before taking to the green screen to film their interview. The three students that appeared on camera with Mark, Alice, Alfie and Rebecca, asked questions about his time in Take That, his solo career and his inspiration in life. The rest of the team took notes for the official write up after the edit.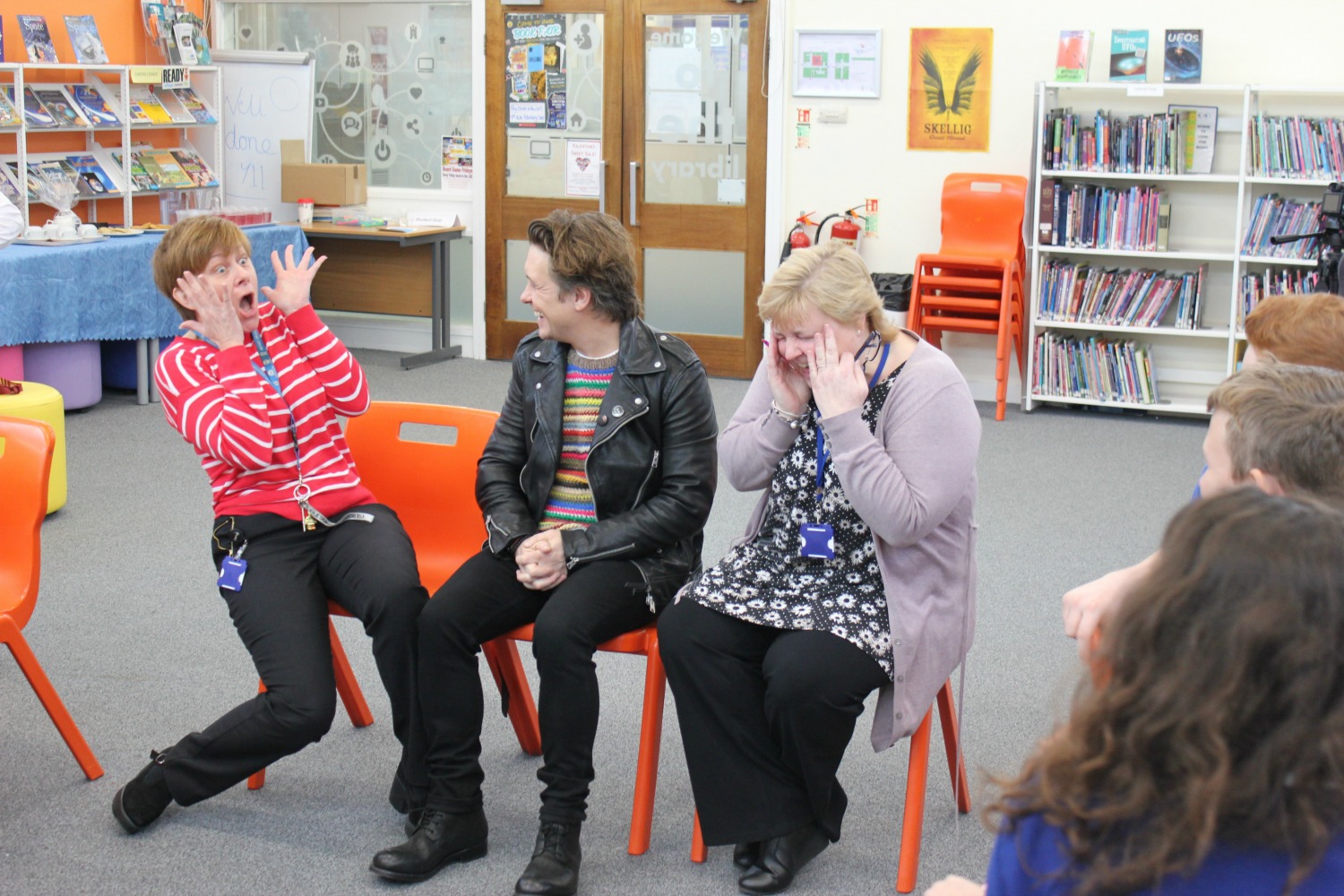 Miss Bean, Teacher of English and organiser of the BBC News School Report said: "Having Mark visit the school gave the students such a great opportunity to experience life as a real journalist – working with high profile interviewees, thinking on the spot and remaining professional on screen. We're really grateful he took the time to visit us."
Miss Hearle, Headteacher said: "I am so grateful to Mark Owen for giving up his time to support our students in their 2017 BBC News School Report. I know the students were thrilled at having the opportunity to interview him. We look forward to viewing the final cut."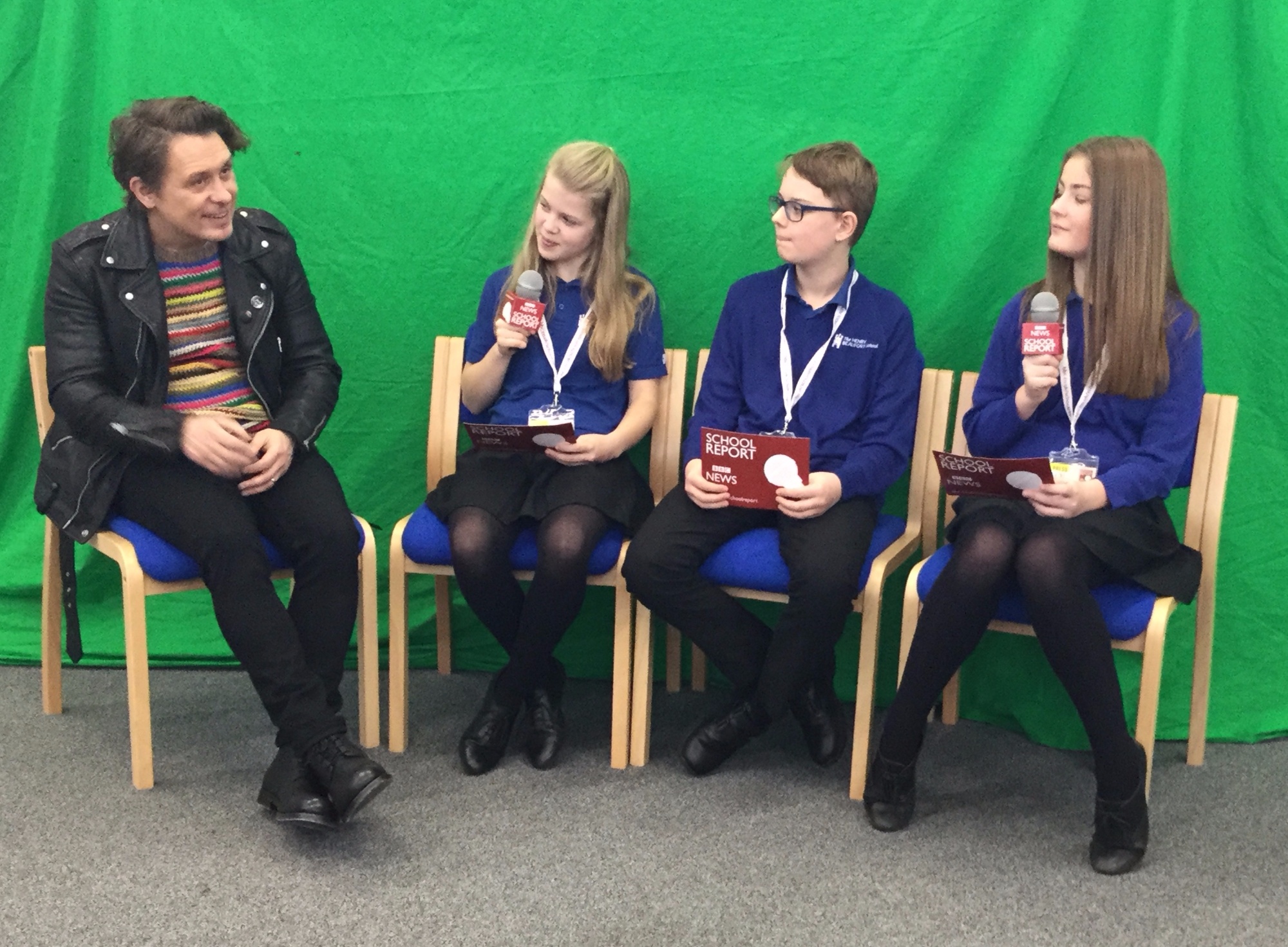 The full interview with Mark is available to see here. The students thoroughly enjoyed meeting such a successful musician and were grateful for the chance to practice their journalistic skills on such a high profile interviewee.
Keep checking back for more BBC News School Report Updates and follow News Day on Twitter @BeaufortEng