Winners of the Hampshire Schools Library Service Literature Quiz
In February, four Henry Beaufort students participated in the Hampshire Schools Library Service Literature Quiz. Team Beaufort entered the Regional rounds at Romsey School, competing against five teams from different schools within the local region.
The teams could be complied of students from Year 7-9, with no more than two Year 9 students per team. Team Beaufort included Sikandar (Y8), Charlotte, Eloise and Abigail (Y7).
Winning their regional round gave them a place in the County Final which was held at the Winchester Discovery Centre on the 22nd March 2017. Team Beaufort were competing to win the coveted Literature Shield and to fend off the previous winners!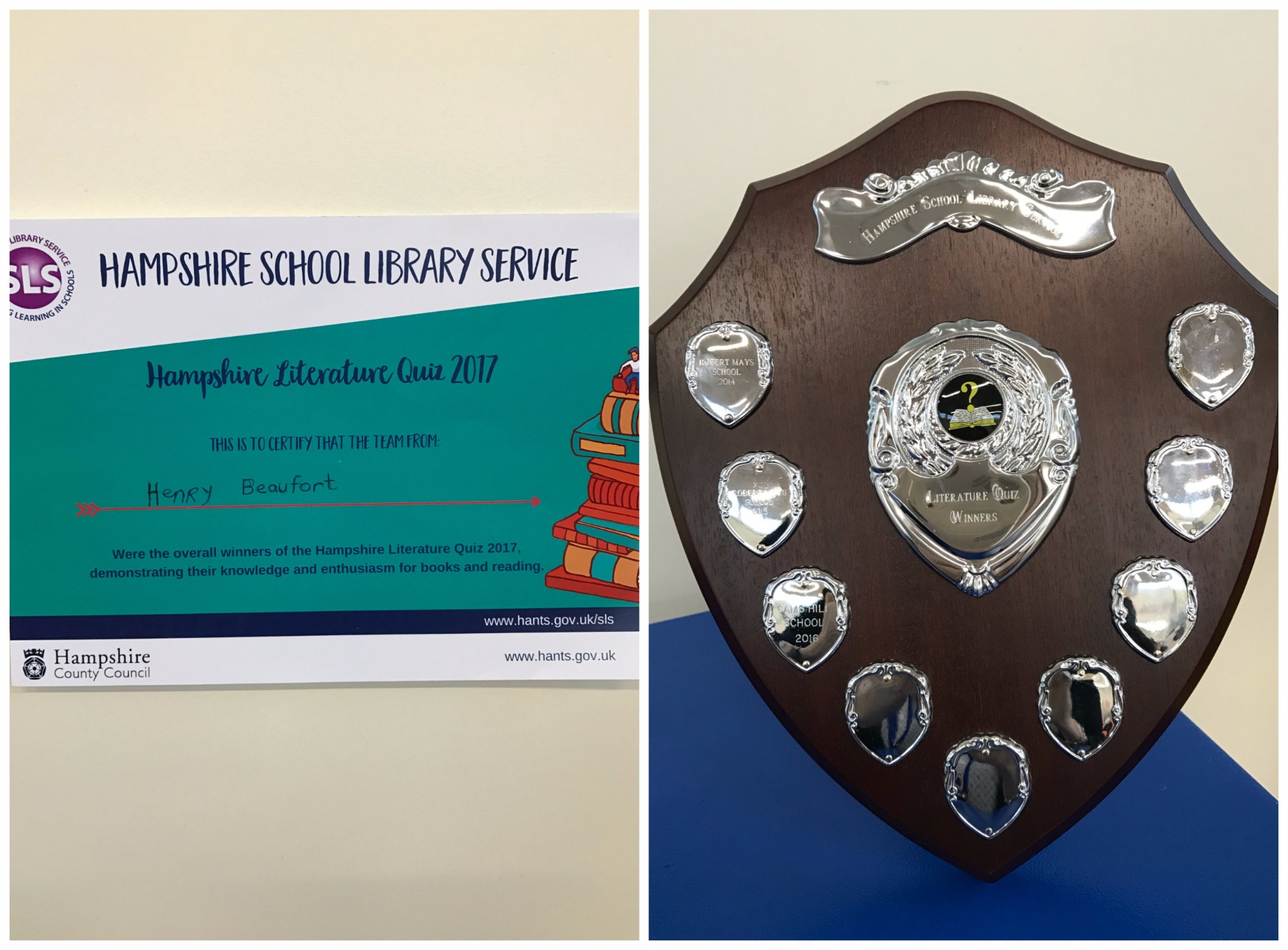 There were eight rounds of 10 questions which had different themes, including classics, books from 2016 and a numbers round. There was also a Joker round which gave the teams a double score. Team Beaufort played their Joker on the classics round, giving them the lead on the penultimate round.
The competition was won by Henry Beaufort's young team, who fended off the other schools and became CHAMPIONS for 2017! Well done Team Beaufort!