Young Shakespeare Company  perform Macbeth for Year 10
On Friday 10th March, The Young Shakespeare Company came to Henry Beaufort to perform Macbeth to Year 10, who are studying the play for their English Literature GCSE. A wonderful time was had by all, with students and staff alike thoroughly enjoying the performance.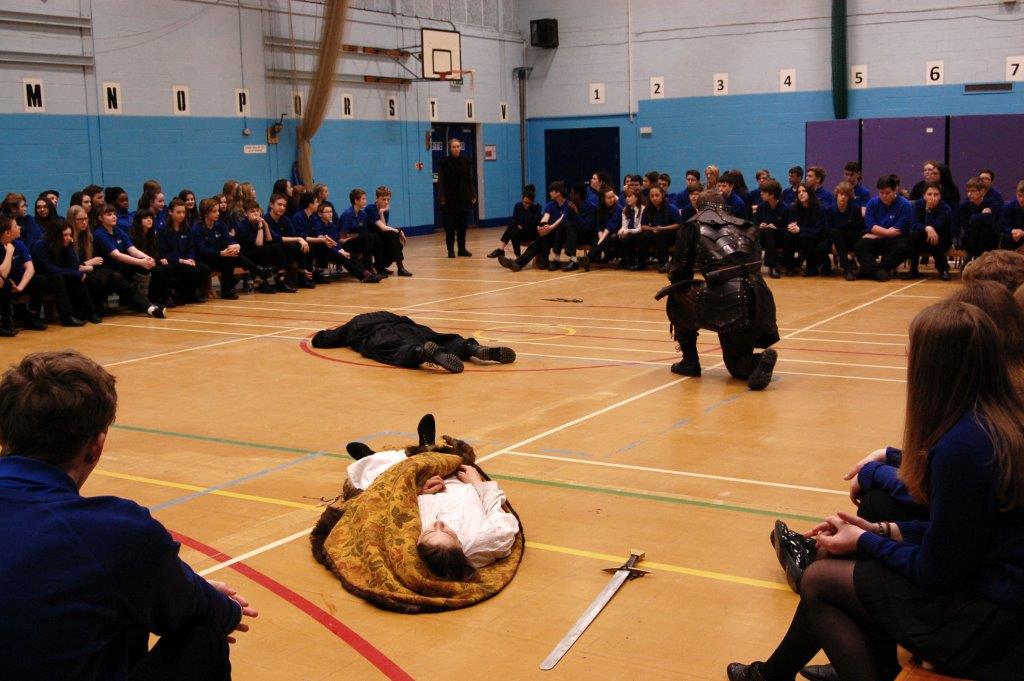 "The play was absolutely amazing. The Young Shakespeare Company came to our school to perform their own view of Macbeth. There were five actors and the way they performed each part was fascinating. Macbeth is a very old play that can be performed in many different ways. It is a romance and a horror and it can be hard as 400 years ago they had minimal lighting and props.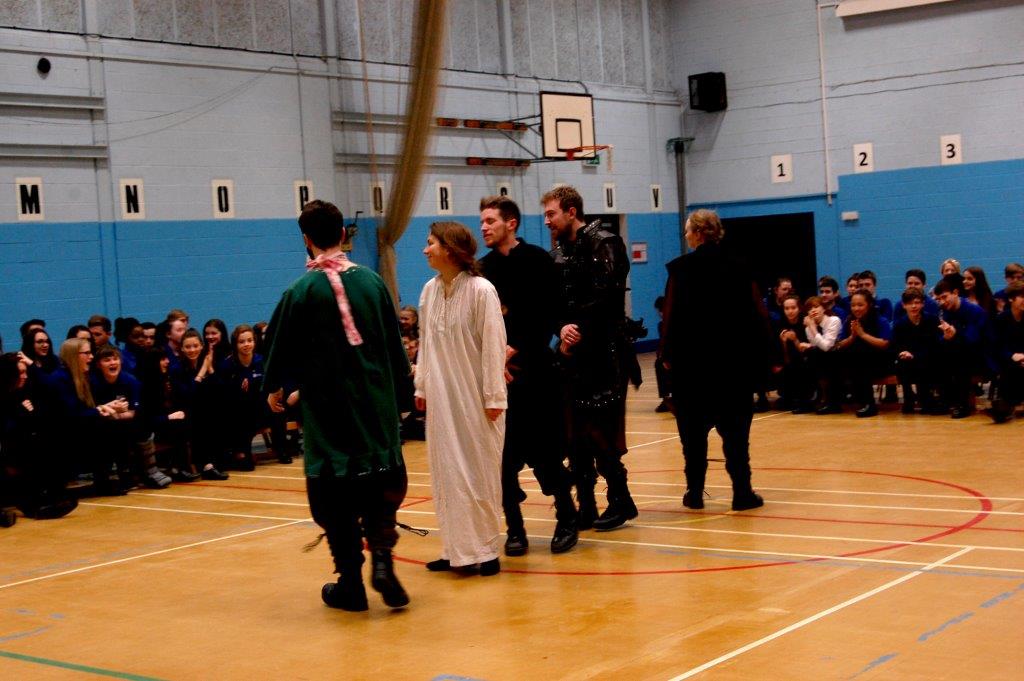 I enjoyed all of it as I love drama and acting. My favourite part was when they were talking about how to make it better by making us choose what to do. They adapted the play to make it more creative by having us join in and also by doing it their own way. They did a clapping part to show their thoughts and demonstrate how they were going to perform."
Rosie, Year 10