Beauty Therapy
EXAM BOARD
VTCT
ASSESSMENT FORMAT
6 practical treatment set-ups assisting Level 2 students
Externally assessed portfolio
Health & Safety examination
Nail and facial examination
GRADE METHOD
Pass / Fail
The VTCT Level 1 Diploma in Hairdressing & Beauty Therapy (QCF) will equip students with the skills and knowledge required to provide basic facial, manicure and pedicure treatments for hands and feet, make up treatments for clients, as well as shampooing and conditioning hair, blowdrying and styling services. There is also a unit that encourages "Creating and Image" which all our students find very exciting, It allows them to develop a complete total look with a theme they have chosen using the hair and beauty skills they have learnt through the two years.
Once students have achieved their qualification, they can progress on to Level 2 at a college of their choice, should they wish to take this as their chosen career.
The students will work on each other, and on occasion staff and family members. To enhance their employability we will also visit the ACE beauty salon for assessments and to develop work related skills in a live salon during Year 11.
50% of this course is theory, where the students will learn different aspects of both Hair and Beauty, including health and safety, physiology and anatomy, structure and growth cycle of hair and how to contribute effectively to the development of working as a team.
These are invaluable skills for students to attain and will help develop their confidence whatever their chosen career path.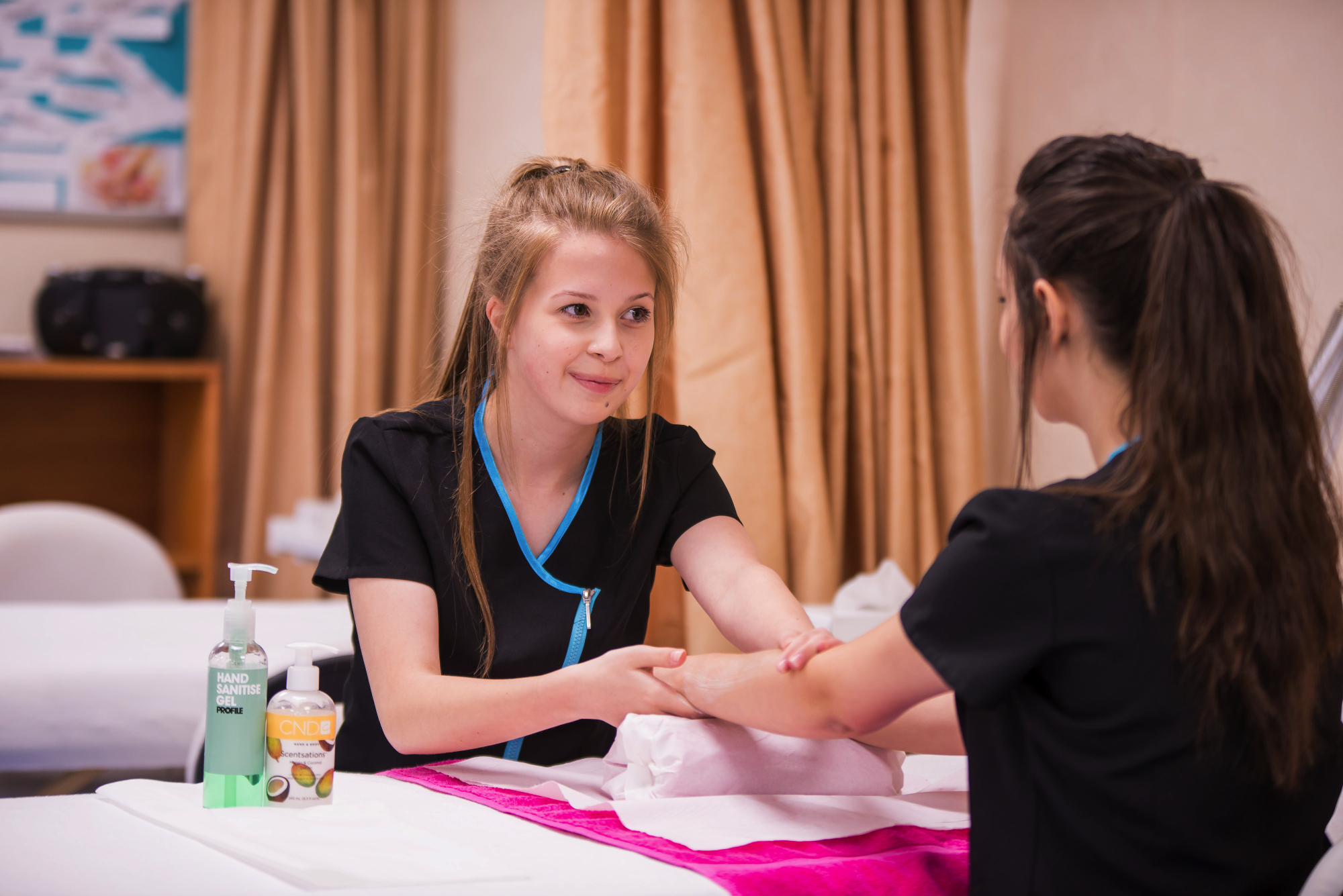 Once this qualification is achieved, students are able to progress to Level 2 at the college of their choice, should they wish. Studying Beauty Therapy at The Henry Beaufort School not only allows students with an interest in health and beauty to progress, it builds confidence and employability skills. This option gives students the chance to learn important skills before following onto Level 2 at college and potentially a career in Beauty, or simply to learn a unique subject whilst still at school.
Students who undertake Beauty Therapy NVQ Level 1 take their lessons in a purpose built Beauty Suite on site. The suite, which was opened in Autumn 2014, was specifically designed to cater for the course and has six professional set-ups, including beauty couches, privacy curtains, magnifying lamps and towels, in order to emulate a working beauty salon.