Beauty Therapy
At The Henry Beaufort School we offer Beauty Therapy NVQ Level 1 to students in Years 10 and 11. The course caters for 12 students in each year. The NVQ is a work based qualification which recognises the skills and knowledge a person needs to do a job. Students need to demonstrate and prove their competency in their chosen role or career path in order to achieve their qualification.
The course is offered as an option for students when they go into Year 10. These options are chosen in Year 9 and Beauty Therapy takes two 'sittings' at GCSE level.
Students who choose to study Beauty Therapy will learn how to contribute to the development of effective working relationships, alongside performing and preparing for practical skills. Students learn both the theoretical and practical aspects of a range of treatments, including manicure and pedicure, creative make up and facials. The course requires an interest in physiology and anatomy, and the desire to practice a high standard of health and safety, as the course comprises of 50% theory and 50% practical.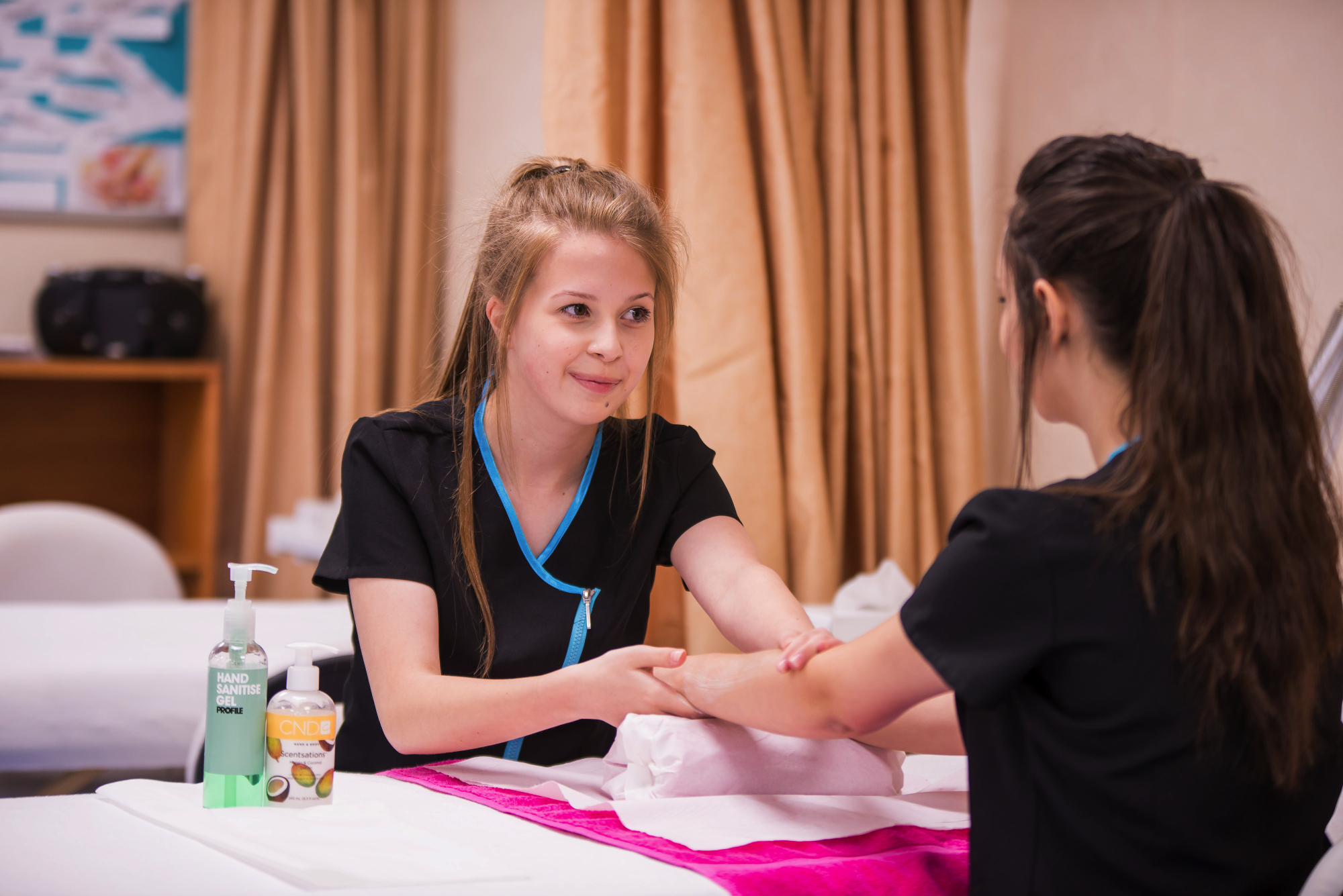 Once this qualification is achieved, students are able to progress to Level 2 at the college of their choice, should they wish. Studying Beauty Therapy at The Henry Beaufort School not only allows students with an interest in health and beauty to progress, it builds confidence and employability skills. This option gives students the chance to learn important skills before following onto Level 2 at college and potentially a career in Beauty, or simply to learn a unique subject whilst still at school.
Students who undertake Beauty Therapy NVQ Level 1 take their lessons in a purpose built Beauty Suite on site. The suite, which was opened in Autumn 2014, was specifically designed to cater for the course and has six professional set-ups, including beauty couches, privacy curtains, magnifying lamps and towels, in order to emulate a working beauty salon.