Henry's Outside Area
Henrys Kindergarten is proud to have many outside areas which the children explore on a daily basis. All areas of the Early Years Foundation Stage framework are catered for in these areas, taking not only the fun, but all learning experiences outside too. In the Summer months, the children will spend hours up in the shaded Nature Garden, playing football on the field and having picnics in the Playground whilst in the Winter months they make the most of jumping in puddles and riding the bikes around.
Nature Garden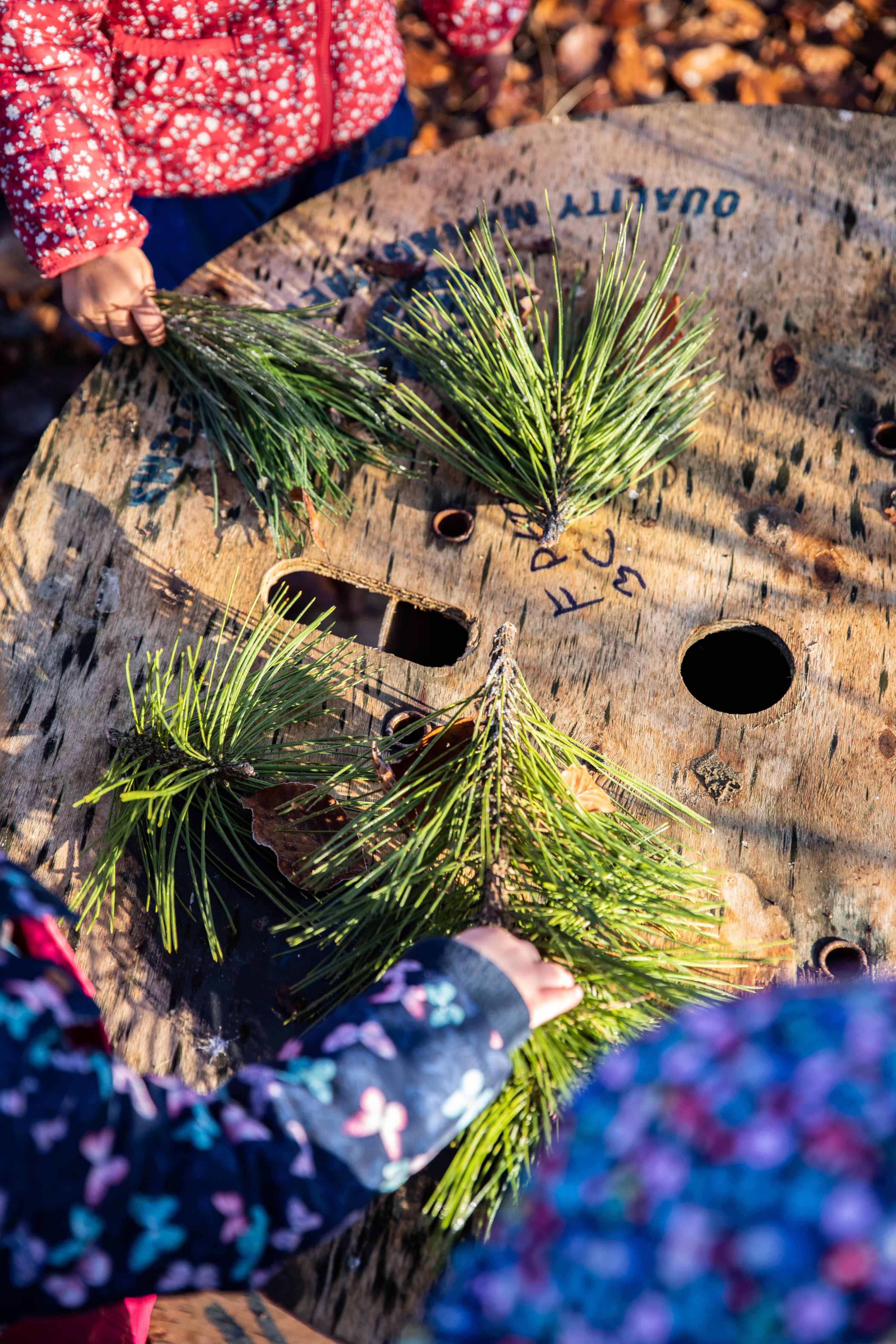 Hours of endless fun are spent here; making rubbings from the tree bark, playing in the mud kitchen, building dens and making obstacle courses with the planks and tyres. All this, as well as games of hide and seek and going on bug hunts to learn about the wildlife we have around us. The Nature Garden makes the perfect, shaded play area in the Summer whilst providing some shelter in the Winter ensuring the children are able to get outside whatever the weather.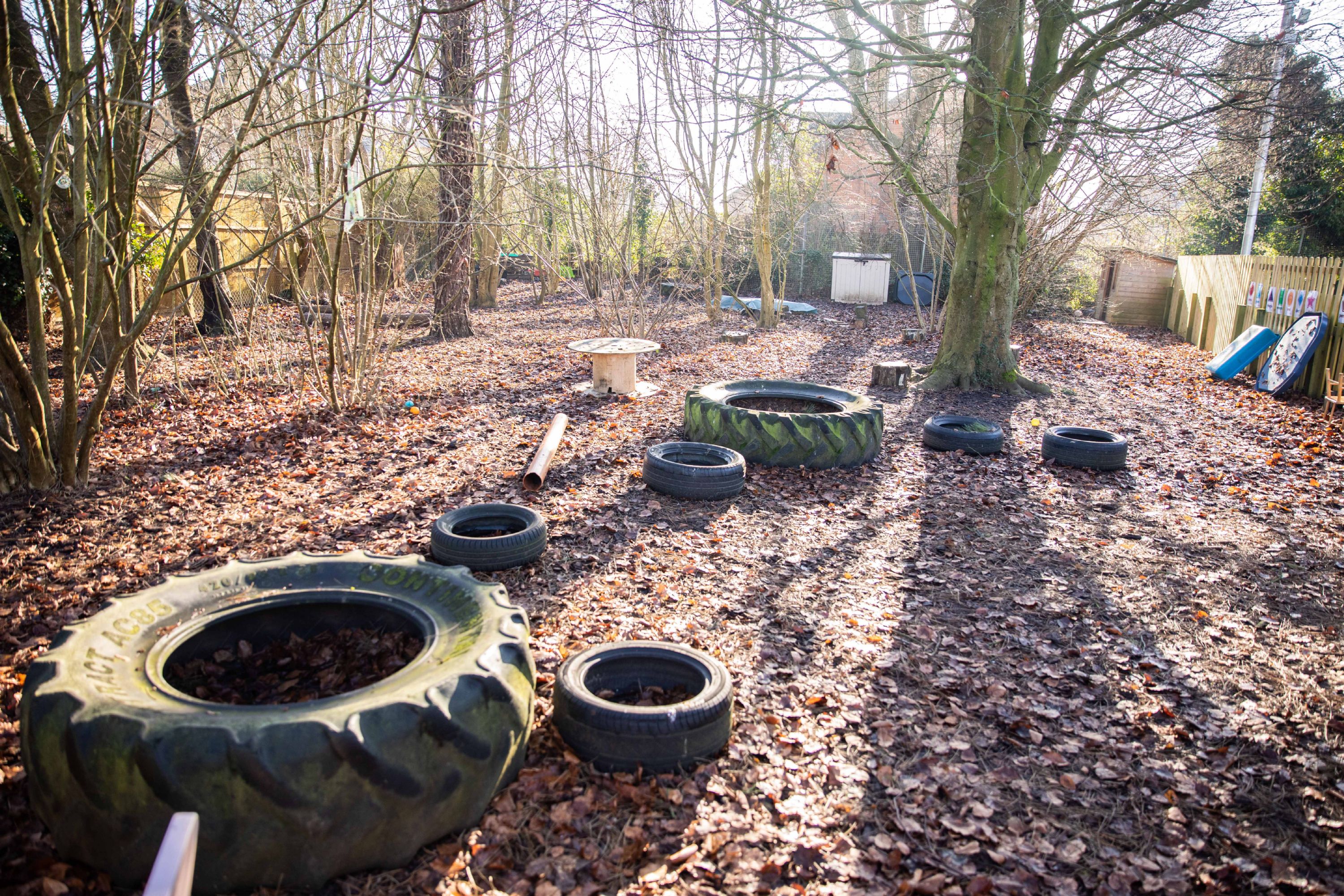 Playgrounds
We have two playgrounds here at Henry's Kindergarten which means plenty of space for riding bikes and scooters, climbing on the equipment and spending time in the Big Bears writing shed. Little Bears have plenty of opportunities to play in the water and sand trays or expand their imagination as they play in the Wendy house. Both areas also have their own gardening patch where the children and busy planting and caring for their own tomatoes, carrots and peppers.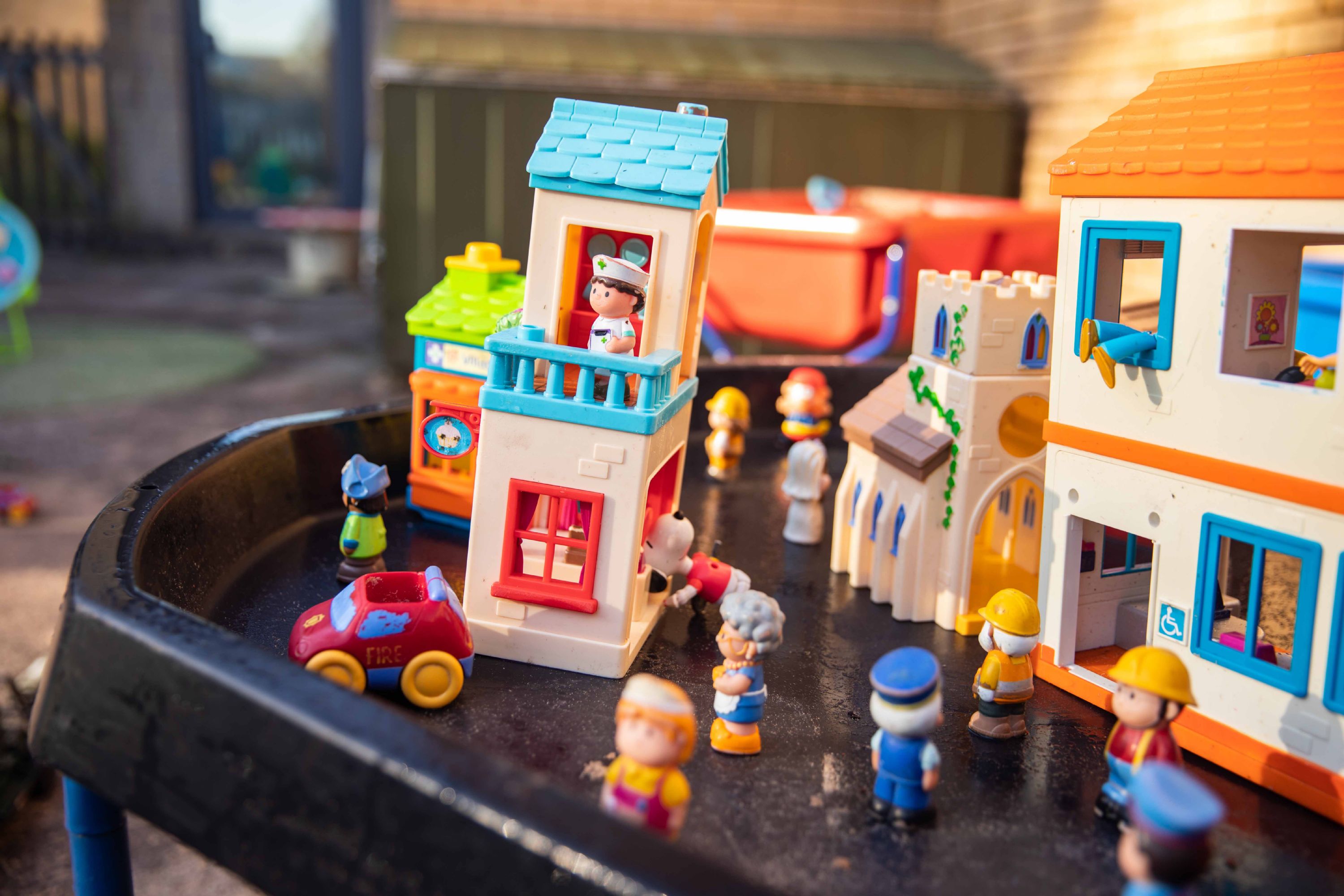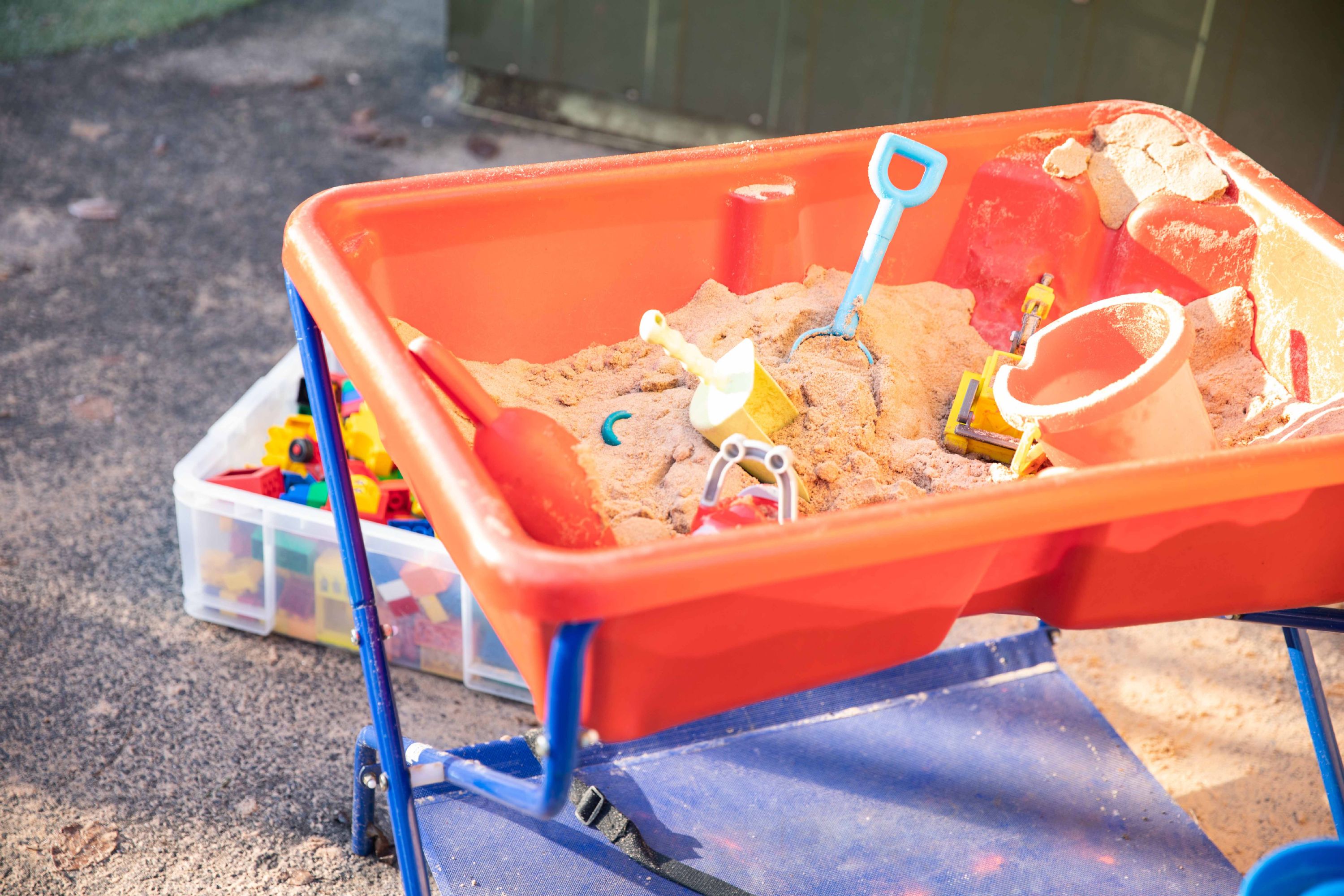 The Field
Access to the school field means we can hold our very own running races, have plenty of fun rolling down the hill and provides the perfect set up for a game of football. The Baby Bears also often enjoy a relaxing walk around the field then a bit of a break for singing and music time.