Winchester 2019
Erasmus + Project- 'At Work in Europe', Winchester visit.
Between 20th and 25th of October this term, it was the turn of The Henry Beaufort School to host staff and students from our European partner schools in Italy, Germany and Finland as part of our current Erasmus + Project.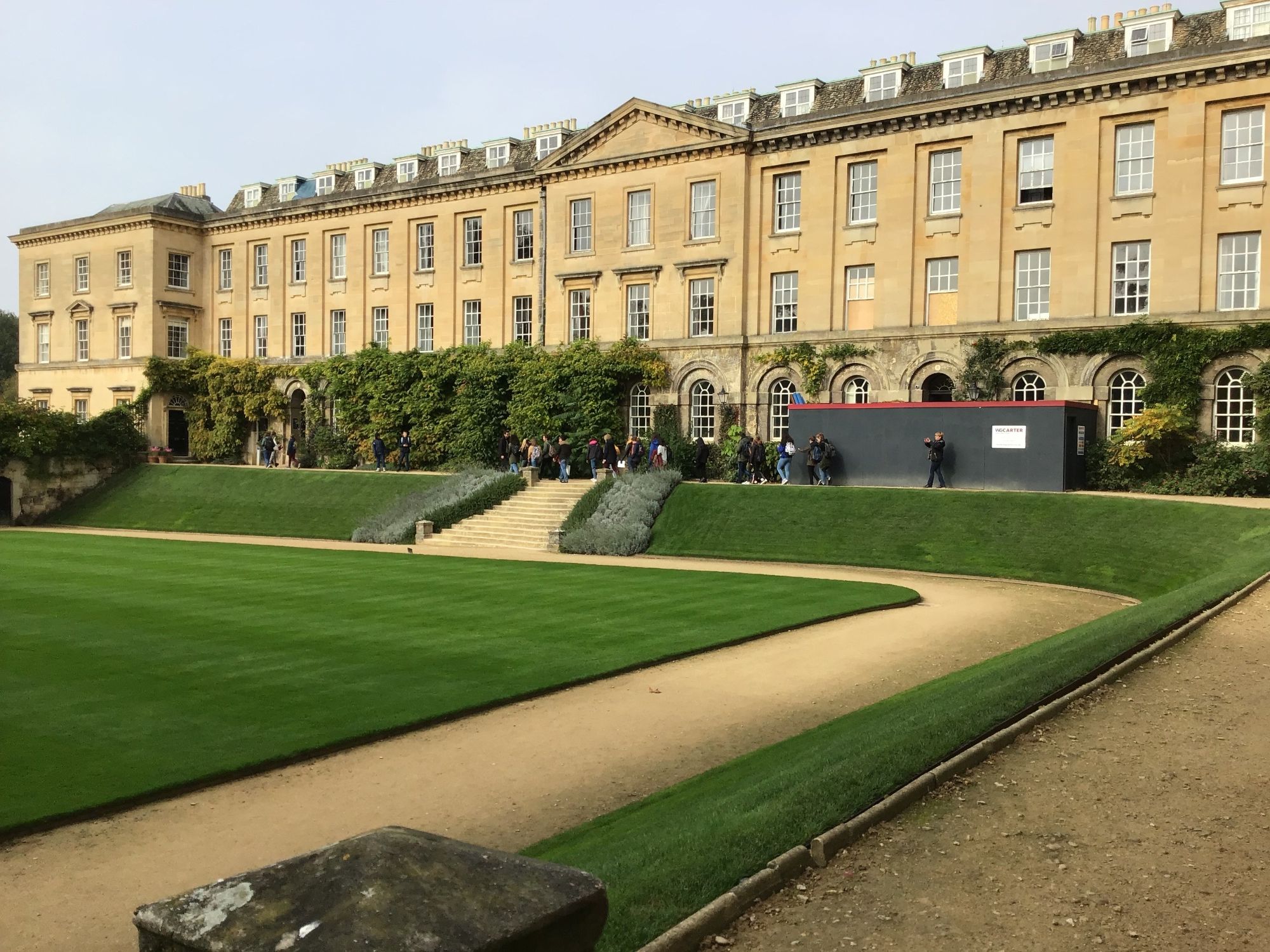 Themes of this visit were:
Educational Pathways- 'What is the best route for me?'
Team Dynamics- 'What is my role in a team?'
During the visit, the focus was to provide students with a better understanding of the various pathways available, both in school and once you have left school and entered either further education or the world of work. We were keen to compare what is on offer here, with the pathway options and support provided in the other schools across Europe.
We wanted the group to become more knowledgeable about traditional pathways, which lead to University level degrees, but also to build their knowledge of alternative options, such as degree apprenticeships, which are growing in popularity in the UK.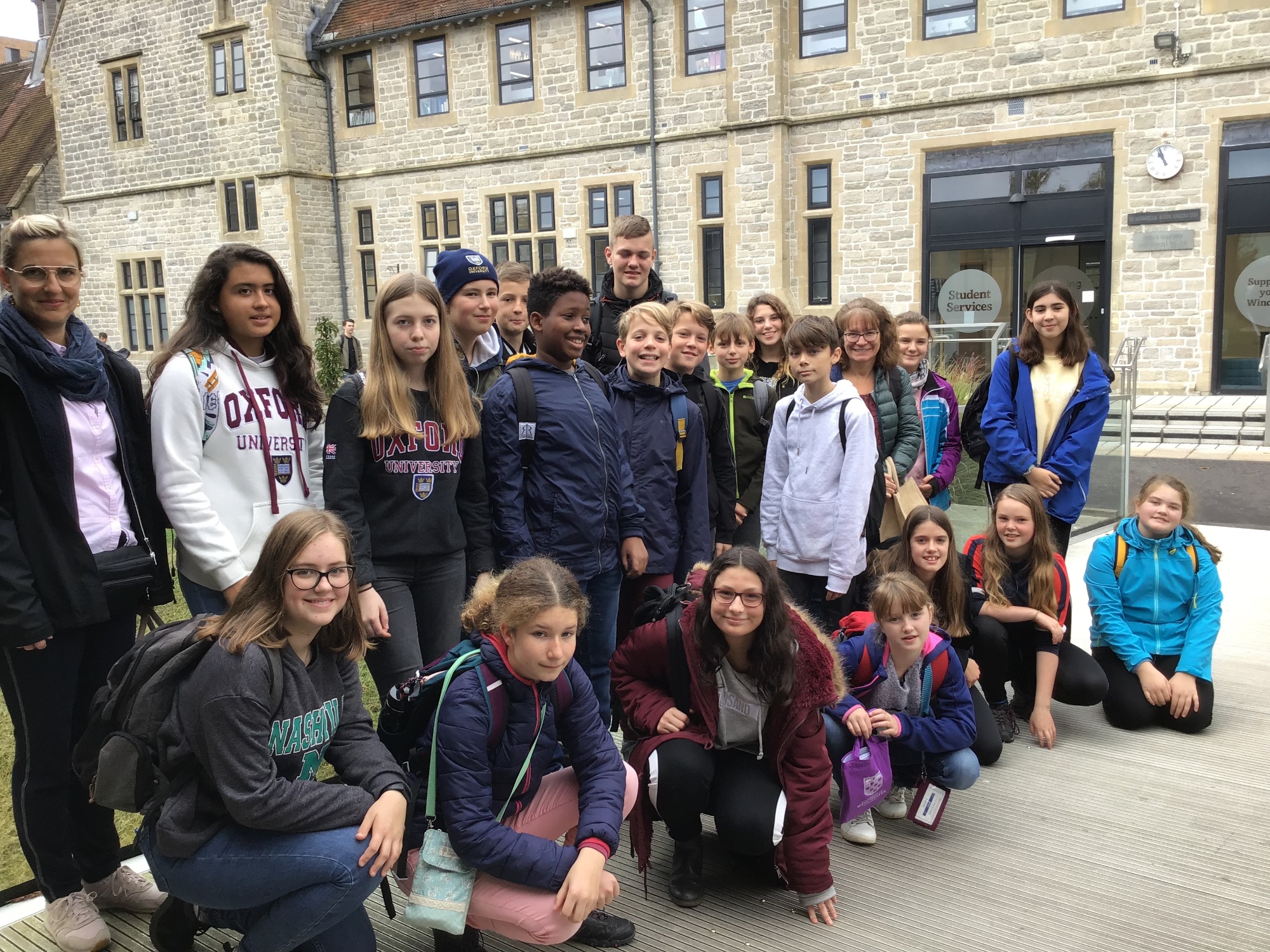 We also spent time during the week working in teams and analysing different team dynamics, to see which roles individuals are drawn to and perform best at. On the first day at school all students completed a personality profiling task, Fast Tomato (the online careers quiz) and a product marketing task.
During our day trip to the Tile Barn activity centre in the New Forest, the students completed a crate-stack team challenge and a problem solving activity. This allowed groups to analyse what goes into creating a successful team dynamic, as well as what role individuals were best suited to.
Our second trip was to the BMW Plant near Oxford, which is the central assembly facility for the 'Mini' range of vehicles. We had a fascinating tour of the production line and the main factory, which is 90% automated. After this, we spent some time exploring the centre of Oxford and touring the historic buildings of the University of Oxford.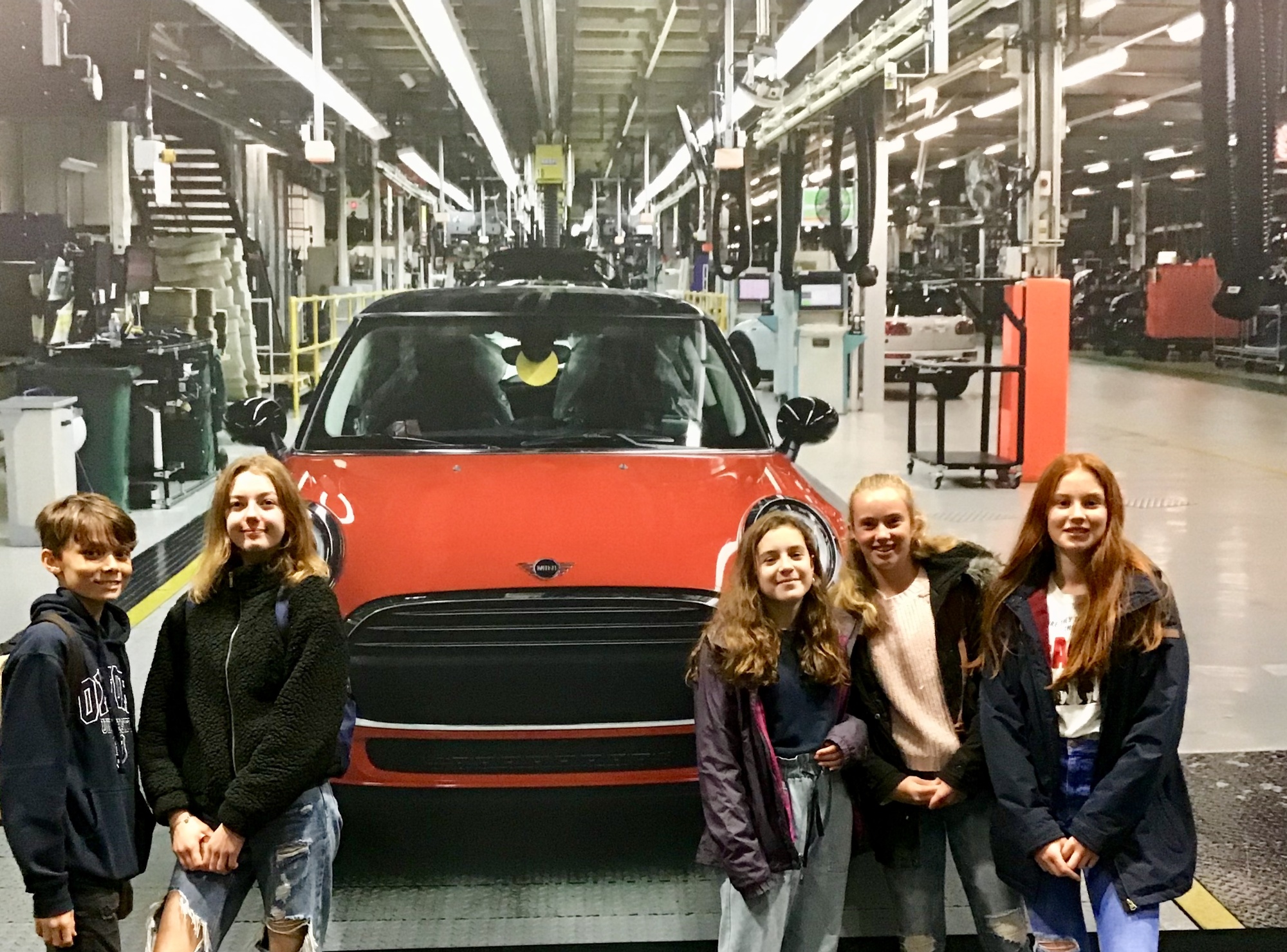 Our final visit was to the University of Winchester, where we listened to a presentation on pathways and course options, followed by a student ambassador led tour of the grounds.
The week was a huge success and culminated in a final assembly with all students and host families showcasing the work we had done throughout the week and a video diary.
Many thanks again to all of the host families involved. This project would not be able to run without your support and generosity.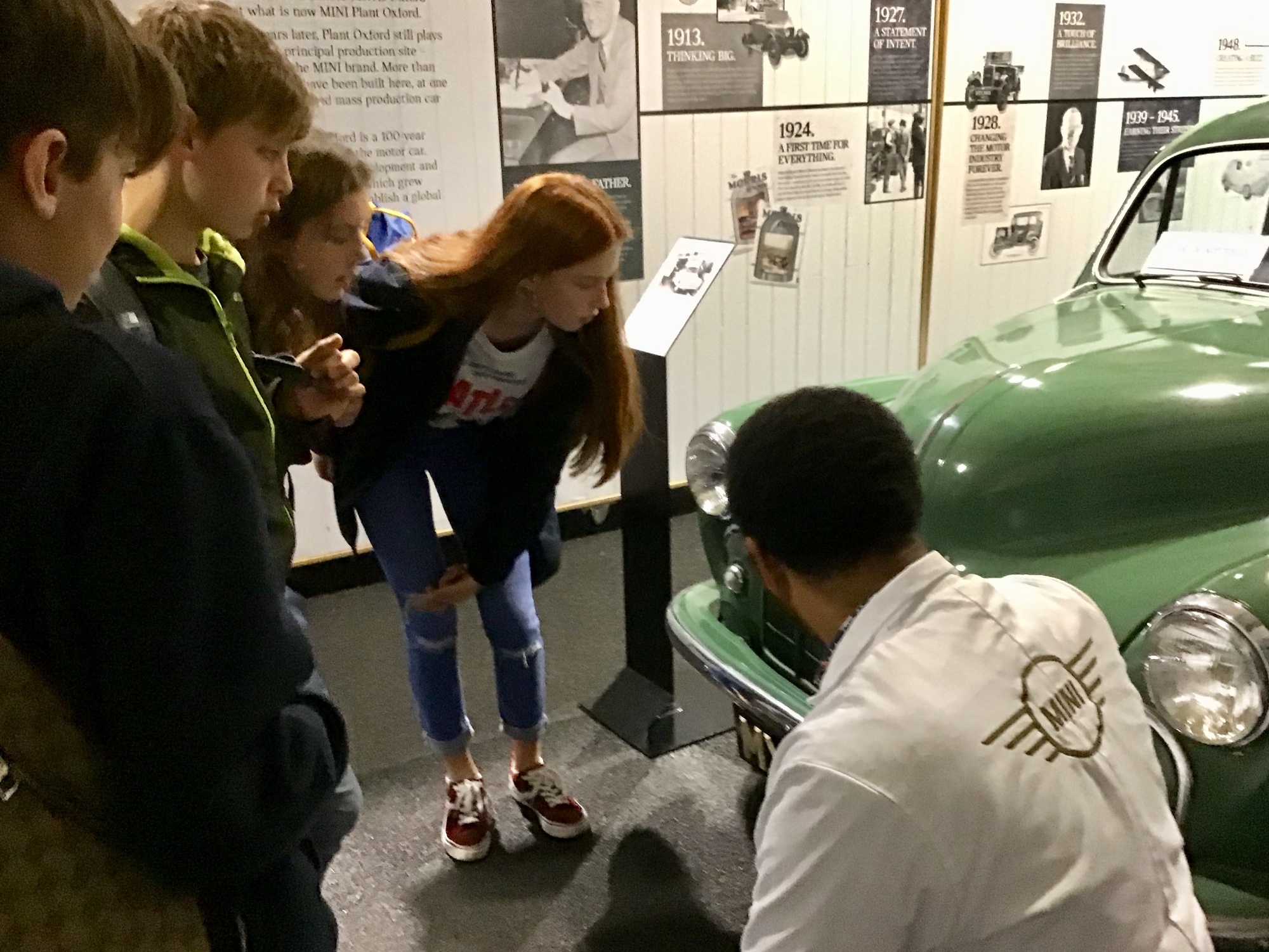 Student reflections:
We really enjoyed the experience of hosting a German student, because of the fun activities we did and friendships we made. Our favourite day was spent in Oxford when we went to the BMW factory, which produces the Mini and exploring the historic town centre. We also enjoyed having them stay at our houses and we really look forward to going to Germany next year! (Hannah and Katy, Y8)
I really enjoyed this amazing experience, because I was able to see my partner again. We haven't seen each other since the trip to Italy back in May, when I stayed with her and her family. It was a very enjoyable week with lots of trips that we would not normally get the chance to do. I hope to go back to Italy in the summer holidays to visit my partner again. (Charlotte, Y9)
Monday: I really enjoyed doing the in-school activities like Fast Tomato, personality profiling and the logo/slogan design lesson. After school I went to choir with my student and he really loved it!
Tuesday: Personally, I think I enjoyed this day the most. The journey to Tile Barn Activity Centre was long, but it was worth it! We did crate stacking and problem solving. We all got to bond with our partners and we really enjoyed it.
Wednesday: We went to the Mini Plant in Oxford and Oxford town centre. It was fascinating to see how the robots worked and see that the production line could produce one Mini per minute and over 1000 a day!
Thursday: Today, we went into Winchester University and Winchester town centre. It was interesting learning about university courses and future careers. In the evening, we had our farewell assembly.
Friday: In the morning, all of us went to the bus stop and waved goodbye to our partners. It was quite emotional, because we had really enjoyed our time with them! (Oliver, Y9)
It was really fun hosting an exchange partner, because living together for the week is a great way to get to know them. I enjoyed doing activities both in and out of school, as we were able to get to know all of the Italian, German and Finnish students involved in the project. (Eleanor, Y9)
The Erasmus + trip to Winchester was really fun! I liked meeting new people and visiting places I would never have been to if I hadn't joined the Erasmus + Club. My favourite part of the trip was when we went to Oxford, because we looked around the university and city centre. It was great to spend time with my Italian partner again. (Henry, Y9)