Transport
Independent Bus Service
The Henry Beaufort School runs independent bus services to Andover, Basingstoke and Stockbridge, all students coming from these areas will be guaranteed a place on one of the buses. Bus allocation will be determined by the choice of pickup point.
New 2023/24 Year 7 Parents, from the above areas, can select their pickup point by clicking into the Microsoft form HERE. Please complete this form by Sunday 9th July 2023, you can also access the form by scanning the QR code below:.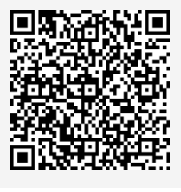 Allocations and routes will be sent out during the summer holiday period.
Current students will be allocated places based on their current pick-up location. Bus routes change annually to ensure that all students can be accommodated, once allocated a route we request that parents and students respect that allocation; changes may be possible once the routes have been established.
Buses are allocated to ensure all students can be accommodated on their route to school, students must not switch buses without prior agreement with the school. Parents will be notified of the bus allocation and pick-up time before the end of the Summer holiday period.
The School operates a late bus service transporting students across ALL routes, both in catchment and the surrounding area, these late services run for all students at 4pm. on Mondays, Wednesdays and Thursdays for students wishing to make use of the after-school clubs. Late bus users must collect a stamp in their planner before they can board the bus.
Please Note:- Return Journeys on Monday, Wednesday and Thursday will be determined by the number of students wishing to travel, this means that students may not be travelling on their allocated route home. Bus routes are often combined to ensure the quickest and most logical route to each destination.
Costs
September 2023 - July 2024
Year 7 to 10 = £1100* per year (£110 x 10 monthly payments to pay from September 23 to June 24)
Year 11 = £1000* per year (£100 x10monthly payments to pay from September 23 to June 24)
Payments can be made either in full or monthly instalments in advance.
*May be subject to inflation rate increase annually.
If you have an existing standing order please be aware that this is an increase from the previous academic year therefore please can you amend this to reflect the new charges.
Please make payments to the following:
NatWest, Head Office
Sort Code: 62-28-49
Account Number 00000000
Account Name: Hampshire County Council
Quoting reference: HN Student Name (for example - HN Jo Bloggs)
Students who normally catch the Hampshire County Council funded buses will be subject to a small charge of £1 for the late bus service.
Payments may be made by standing order (form can be downloaded from below), which is our preferred method of payment. Alternatively, payments may be made online please click here (pupil link code is required) or via cheque made payable to The Henry Beaufort School
The Henry Beaufort School receives no financial support for running these services as they are for the use of 'Out of Catchment' students.
The current timetable is available below however this is subject to change depending on numbers.
For further bus information please contact
Mrs Clarke - Student Support Officer
01962 880073 x218
julie.clarke@staff.beaufort.hants.sch.uk
We review our bus service annually and will accommodate all students who apply for a place at
The Henry Beaufort School as best we can. However, certain routes cannot be guaranteed.
Please view the Bus Times and Routes document available for download below. Please note these Times and Routes are subject to change.
Contract Buses (Catchment Areas only)
Students can only travel on their designated bus.
Late bus users need a stamp in their planner before they can board the bus. There is £1.00 charge for this service.
---
Information for parents who wish to apply for contract buses to school
Please visit the Hampshire County Council webpage for school transport forms. Here you will find all the relevant information as well as an online application form.
Hampshire County Council Bus pass
If the pass is lost or damaged a replacement must be obtained by emailing passenger.transport.finance@hants.gov.uk. The cost of a replacement pass is £20.00.
If the bus pass is for a public bus parents/carers should contact the relevant bus company direct.
Please note that temporary bus passes are only valid for one week from date of issue.
To apply for Mainstream secondary school transport please click here.