We Remember - WWW1 Battlefields Trip 2022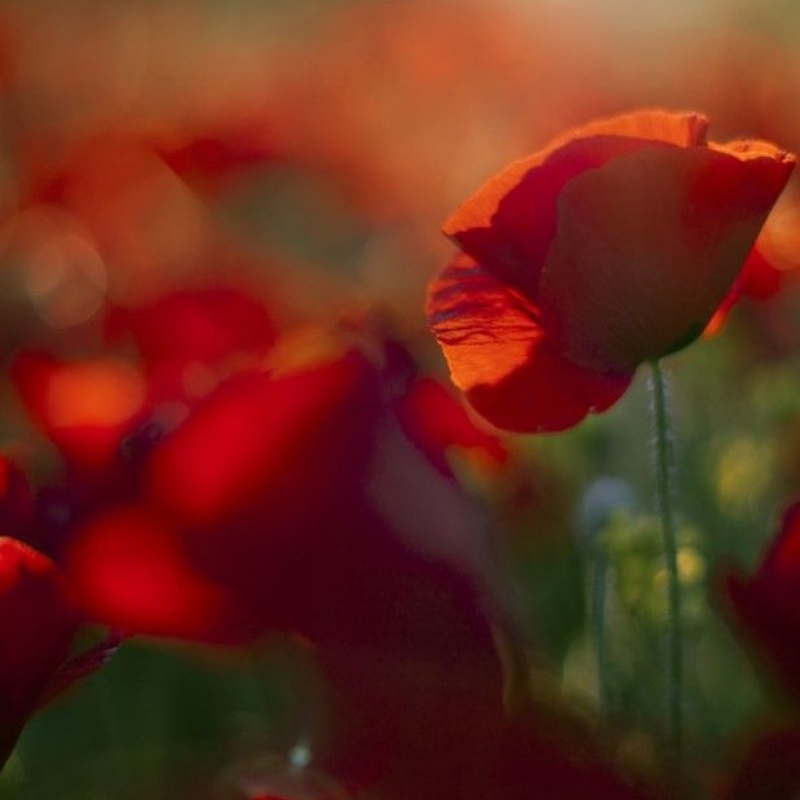 During half term 60 Year 10 students and staff spent four days touring the WW1 Battle sites in the Ypres Salient and The Somme. All students were fantastic ambassadors for the school and did us proud at every possible opportunity, whether it be by laying a wreath on behalf of the school during the Last Post ceremony at the Menin Gate, standing around for an hour waiting for it to start or by demonstrating the utmost respect for each of the locations that we visited. Staff on the trip were stopped by five members of the public, at different locations, to tell us how fantastic, polite and respectful our students were, which was just amazing to hear and very well deserved!
Every one of these trips is special, as students often find themselves coming home a little different after learning what they do on the Battlefields trip, however this year was extra special. That's because this year we were the first group to go and see the school's plaque at the Lochnagar Crater, in commemoration of Private John Bennett.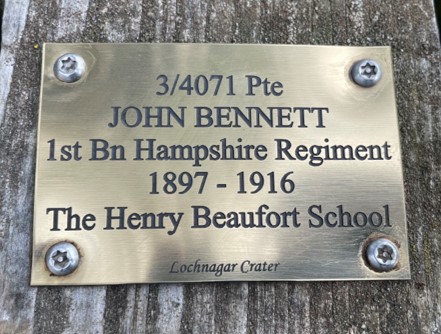 Private John Bennett served in the Hampshire Regiment after enlisting six weeks before war broke out. He saw action in France, at the Battle of the Somme, and was 'shot at dawn' at the execution post in Popperinghe, Ypres in August 1916 for cowardice. In reality, he was a terrified 19 year old who was suffering from PTSD and shellshock having endured endless days and nights being repeatedly shelled and gassed. Witnesses at his Court Marshall state that he was paralysed by fear and fell to pieces as soon as the shelling started. Instead of being given the help he needed, his illness was treated as poor behaviour, and he was made an example of. Private John Bennett, and 305 other soldiers just like him were finally posthumously pardoned in 2006, almost 100 years after they were needlessly executed.
After hearing his tragic story, and that of so many like him, we decided to commemorate him with a plaque at the Lochnagar Crater, which is one of the locations on The Somme that we visit. Once a German stronghold, it is now a 100ft wide and 30ft deep crater dedicated to remembering the importance of peace and reconciliation.
It's hard to comprehend the events of the first world war, particularly the scale of it and the magnitude of the places we visited was incredibly moving for both the staff and students on the trip. That said, the students tackled them with great maturity and we as staff were really impressed by the conversations that we were able to have with them at each site as a result.