Girls Football
Henry Beaufort Girls represent the Southampton FC Foundation Girls Team
Southampton Football Club embraces its role within the community and is committed to ensuring the power of football can have a lasting impact in the local area. Here at Henry Beaufort we benefit from the Saints Foundation Project through the Girls Football Foundation as they try to promote and increase girl's participation. Weekly they provide coaches to run the girls after school club.
We have developed an excellent relationship with the club and as a result the Henry Beaufort Girls were asked to represent the Southampton FC Foundation Girls Team. They took part on Saturday 25th October in the Foundation Match day program as they played against Stoke FC. They took part in a 5-a-side match where they got to wear the Southampton kit. The girls that took part were; Georgia Allen, Shanua Moss, Chloe Jurd, Imogen Brewer, Sami Phillips, Juana Banks, Daisy Andrews, Emma Robb, Armiee Akpobire, Alicia Hill and Megan Goff.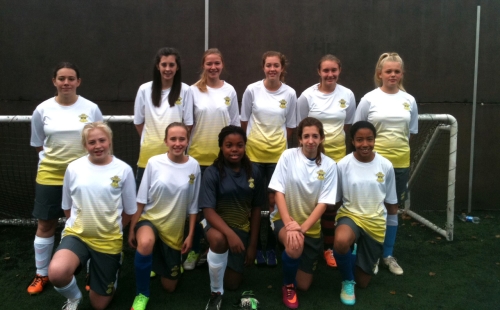 The girls won their game 6-1 with goals scored by Chloe Jurd (2), Imogen Brewer, Sami Phillips, Alicia Hill and Georgia Allen. It was an excellent performance and we had a real advantage over the Stoke Team as we had a big squad so we were able to keep on rotating players on and off.
We were also fortunate to get 4 tickets to then go and watch Southampton FC 'keep marching on' as they play Stoke in the Premiership League. They secured a 1-0 win and secured 2nd position in the Premier League. The girls that watched the game Sami Phillips, Emma Robb, Daisy Andrews and Juana Banks were amazed about Peter Crouch's long legs and how small the pitch looked compared to when they watch it on TV!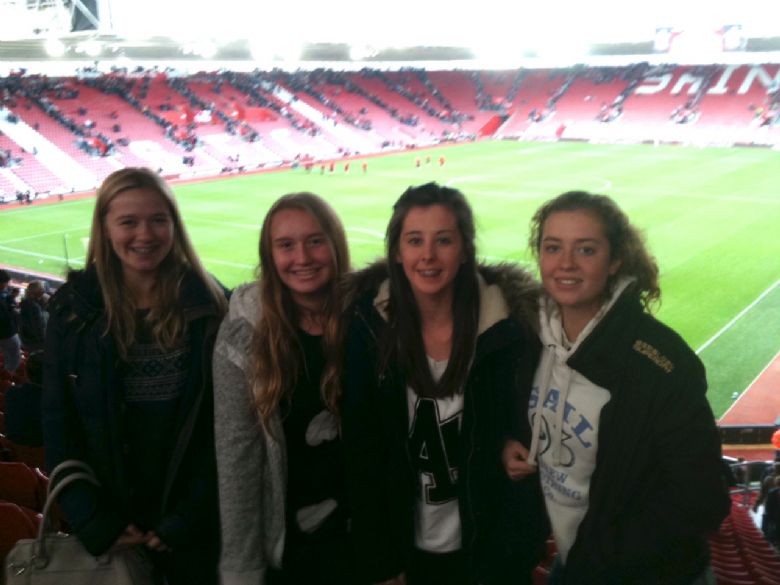 The girls were a credit to the school throughout the day and they all enjoyed their day. Well done girls!
Miss Colebourn