School library undergoes exciting refurbishment
This term sees the refurbishment of the school's library - an exciting change right in the heart of the school.
The start of the Spring term here at Henry Beaufort sees an exciting change at the hub of the school with the library undergoing a complete refurbishment.
Overseen by the school's Learning Co-ordinator for Literacy Mrs Godlement, the project is expected to take around seven weeks to complete, having been designed by library specialists Gresswell. A whole host of exciting plans are underway to ensure the new space is flexible, visual and above all, an efficient learning space. The new library will boast freestanding shelving, fresh carpets, and an interactive and moveable whiteboard making the space completely adaptable. It is anticipated the new library will host a range of lessons, events, presentations, exhibitions and the popular Homework Club.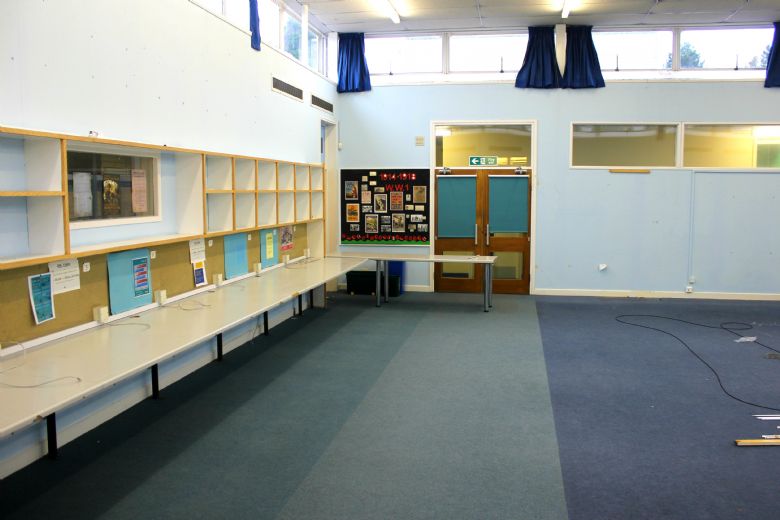 One of the most significant changes to the library is the removal of the computers and the opening of an adjacent room to become an IT suite. This suite will be home to 16 computers, right in the heart of the school.
Over the Christmas break, the caretakers worked incredibly hard to clear the existing library – with books going into storage and the old shelving being recycled by other local schools, such as Itchen Abbas Primary. This first week of work includes fitting winders so the top windows can be safely and easily opened, as well as getting the power and IT networking in place.
For further updates on the library's refurbishment, check back to our Latest News section weekly, where we will be sharing more photos and a progress update.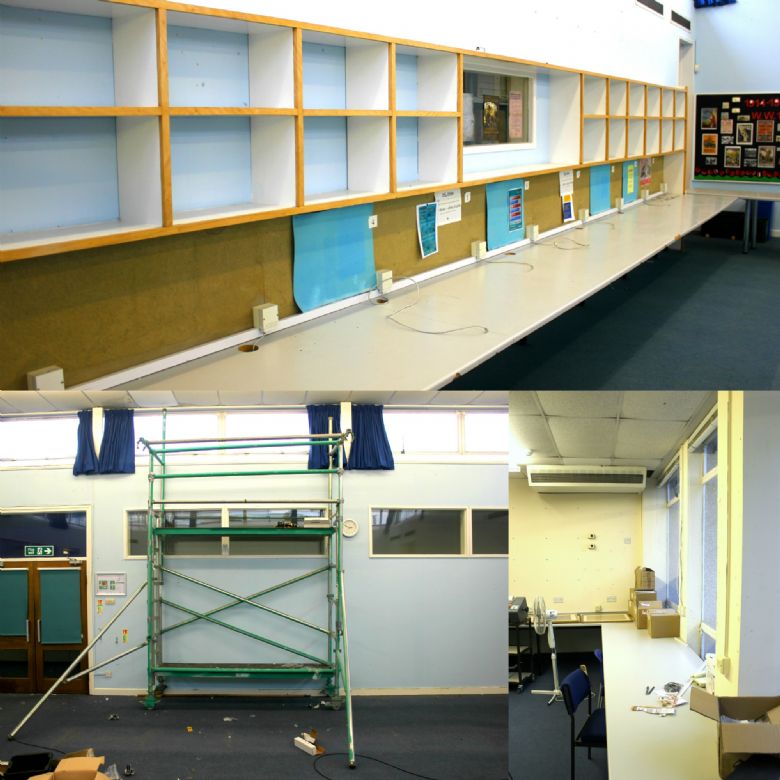 The library this week after removal of old equipment, ready for work to begin.