New International Ambassadors appointed
This year's International Ambassadors have been appointed, ready to promote and support the school's international links
The Comenius Project is a fundamental part of life at Henry Beaufort. A British Council funded project, it provides opportunities for schools and colleges to introduce and strengthen the European dimension of their curriculum. Students who take part are able to broaden their horizons by learning more about different cultures, in school, online, at home and on trips abroad.
Each year, students are elected to be International Ambassadors for the school. These students apply via letters and are assessed on their ability to promote and support the school's international links. Once elected, they play an integral part in the success of the Comenius Project within the school, as well as setting an excellent example in their Modern Foreign Languages lessons.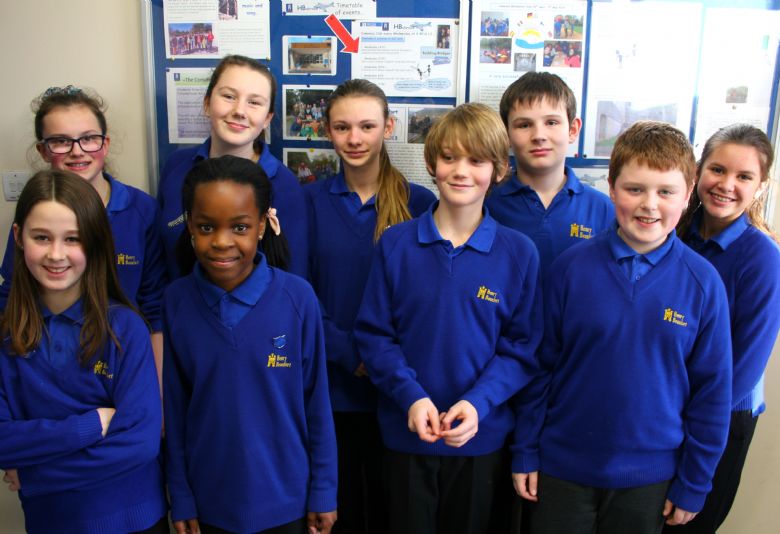 Members of the Comenius Club
This year, we have a group of new ambassadors as well as some students who have been with the project for a number of years. They meet every Wednesday, along with other members of the Comenius group, to enjoy a range of activities including exploring foreign films, trying food from other countries and planning their trips abroad. The project's next trip is to Picanya, Spain in March 2015.
This years ambassadors are: Molly Forni (Y11), Mark Ridge (Y11), Anya Athwal (Y9), Beth Flemington (Y9), Rebecca Mould (Y9), Owen Hill (Y8), Martha Chisanga (Y7), Eliot Liversidge (Y7), Mya Graves (Y7), Tyler Maclachlan (Y7) and Ciera Merritt (Y7). You can find out more about the project and it's ambassadors here. Congratulations to all on your appointment!
If you are interested in hearing more about the Comenius Project, please come along to L1 at 2.40pm every Wednesday or speak to Miss Wilson.