Numeracy Day winner announced
Students take part in school-wide Numeracy Day and Year 7 winner announced
On Friday 30th January, all students took part in numeracy day at Henry Beaufort. In every lesson of the day students experienced numeracy activities relevant to that subject, ranging from making different shapes with the body in Drama, to examination timings and pie charts in English, to radiation calculations in Science.
The aim of the day was to raise awareness of the use of numeracy in all subjects and emphasise the importance of it both academically and in everyday life. As part of the day students took part in a 'number hunt' activity around the school.
They initially had to find out the definitions of key mathematical terms such as 'square', 'prime', 'irrational' and 'obtuse', which parents may have seen students doing at home, and then find members of staff wearing the corresponding numbers. It generated a lot of discussion about the meanings of these key terms amongst students and teachers, and we are pleased to announce that the winner of the hunt is Josyan Ingram 7WBAK.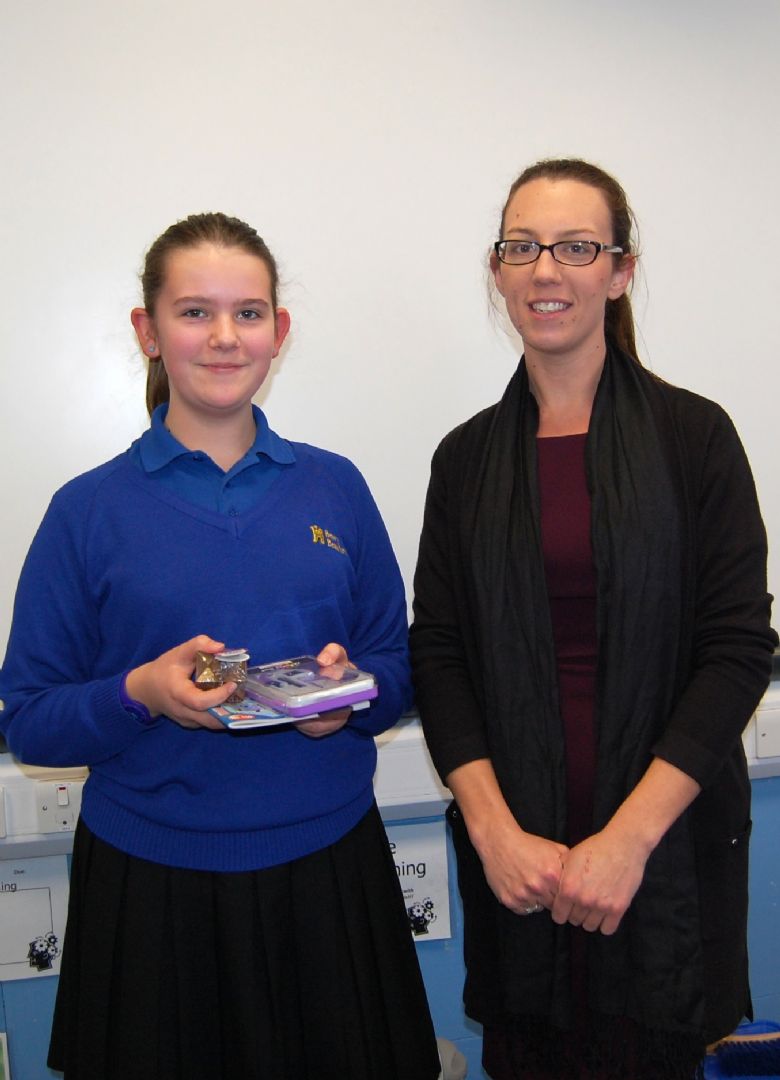 Josyan collecting her prize from Whole School Numeracy Coordinator, Miss Bidwell