Dr Whittaker OBE visits schools for Music Workshop
The Henry Beaufort School hosts Dr Paul Whittaker OBE for Music Workshop, organised by the specialist Hearing Impaired Resource Base
On Wednesday 22nd April 2015 The Hearing Impaired Resource Base at The Henry Beaufort School held a Music Workshop led by Dr Paul Whittaker OBE. Paul is the founder of the charity, Music and the Deaf, which was set up to help deaf people access music and performing arts. Covering resources, talks and lectures, training events, workshops, signed concerts, dance and theatre performances, this work takes Paul all over the UK and he was awarded an OBE in recognition for his services to music in 2007.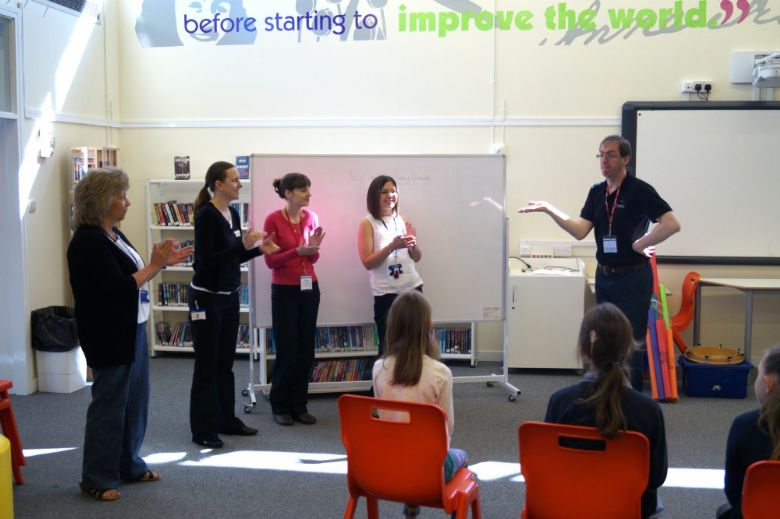 The event was held in the newly refurbished library but there was no chance of the students being quiet!. The visiting Year 5 students from local primary schools, together with Year 7 students, worked together to make music with body percussion, to try out musical games and to tell a story with music.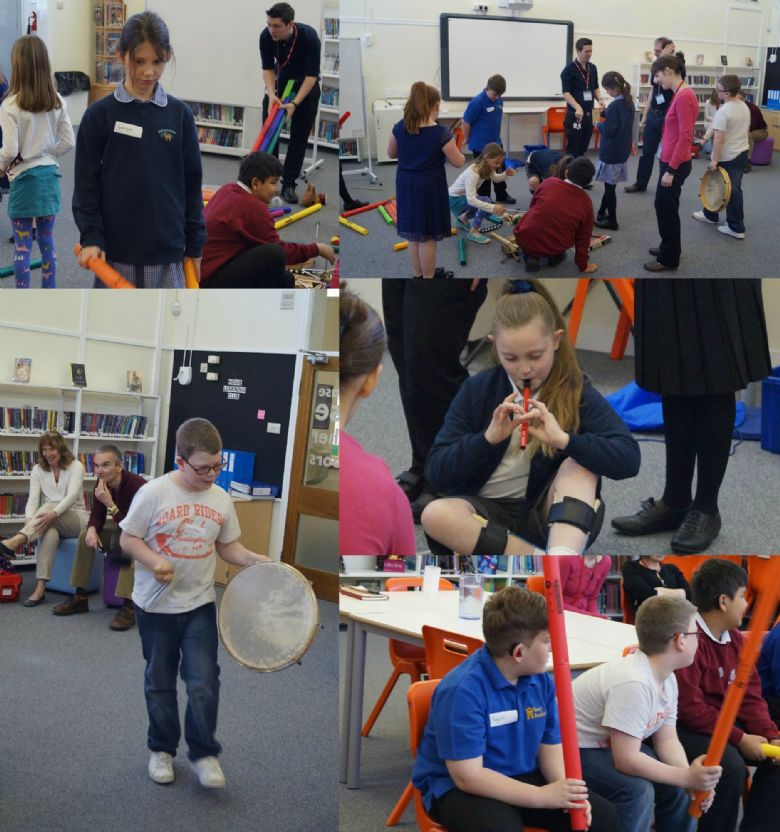 This event gave students an opportunity to meet other hearing impaired students and access and enjoy making music. Parents had the opportunity to tour the school and view the facilities of the Resource Base. Meanwhile professional staff within the County who work with Hearing Impaired students could also meet up. A fun and productive day for all!