U13 Girls Football Team win Hampshire Cup
Under 13 Girls Football Team win Hampshire Cup at Southampton FC event
On Monday 27th April the Under 13 Girls Football Team took part in the Hampshire Cup School's final at the amazing venue of Staplewood, Southampton Football Club's training ground. The facility is outstanding and the pitch was incredible. The opposition was St George's School.

The team went into the final with big hopes of winning the title after an excellent season! With a big crowd the girls were keen to get a good start.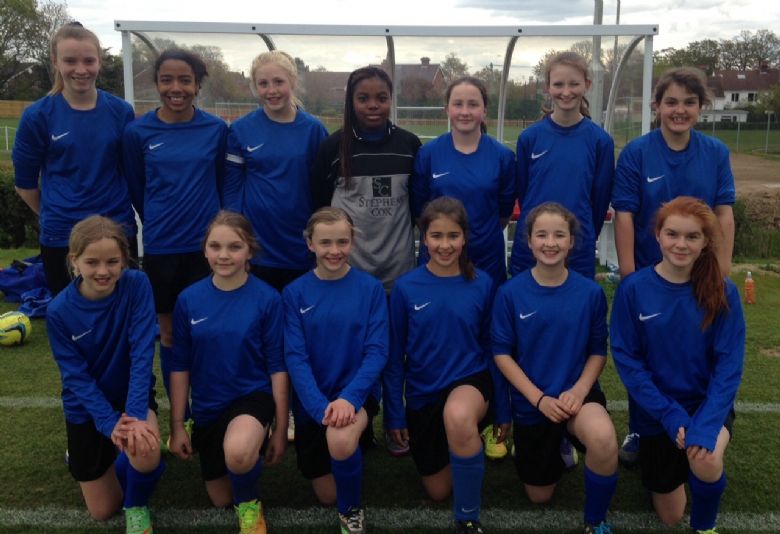 In the first eight minutes Beaufort hit the bar twice in succession. They continued to apply the pressure but couldn't get the break through they deserved! Then, in the 15th minute, Beaufort was awarded a penalty for a handball. Megan Goff (Captain) stepped up to take it, but the goal keeper made an excellent save. Jess Radford, Alicia Hill and Ava Berglin continued to worry the defence. Armies Akoprobie, Paige Cumine and Megan Goff all worked hard in defence to deny the opposition any goal scoring opportunities.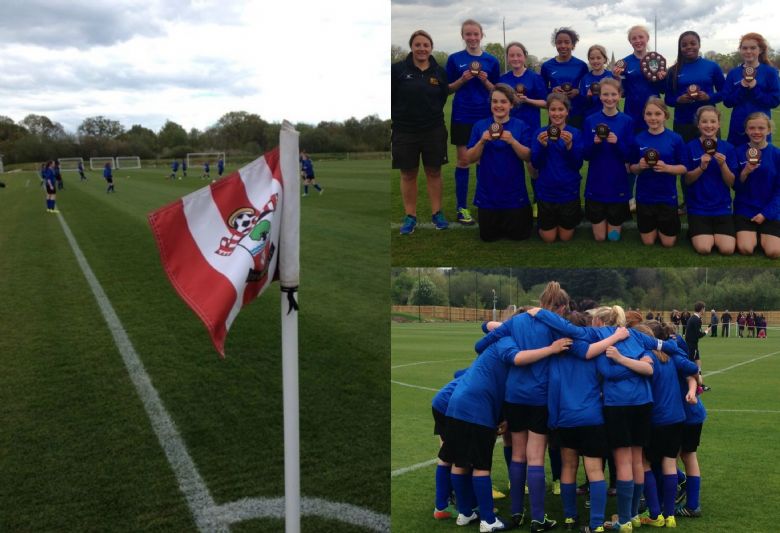 It stayed 0-0 at the half time whistle.

After a half time talk the Beaufort girls went out to score and the breakthrough came when Katie Allen slotted in a well taken goal, Beaufort had taken the lead 1-0! After this, Beaufort continued to apply the pressure and Lucy Smith, who had an exceptional second half, scored an excellent left foot shot from the edge of the box.

Final score Beaufort 2 - St George 0.

Well done girls - an exceptional achievement and thank you to all the parents who have offered continued support and encouragement to the girls throughout the season.