Beaustock 2015
Year 11 students take to the stage to perform at this year's Beaustock
On Friday 8th May, over 30 talented Year 11 students took to the stage to perform at this year's Beaustock, an annual music gig held as part of the Year 11's leavers day celebration. Performances ranged from full band covers of Blur, The Offspring, Muse and Bastille, to vocal performances of Tina Turner, The Weather Girls and Amy Winehouse.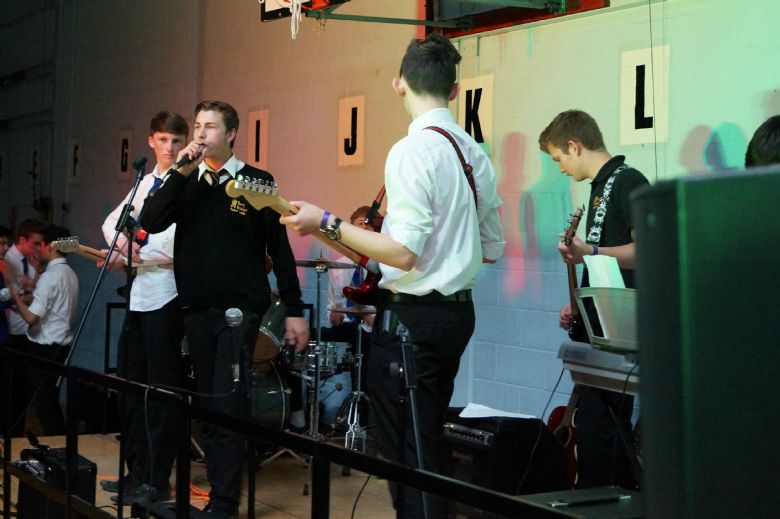 Particular highlights include fantastic performances of Song 2 by Blur, Pretty Fly for A White Guy by The Offspring and Supremacy by Muse, from talented Year 11 musicians Othman Alfada, Alex Pellatt, Bertie Longden, Cam Speirs, Sam Morgan, Jacob Conroy, Sam Andrew-Power, Jim Barker, Ed Lawrence, Jason Wilson, Joe Briggs, and Stan Lowres.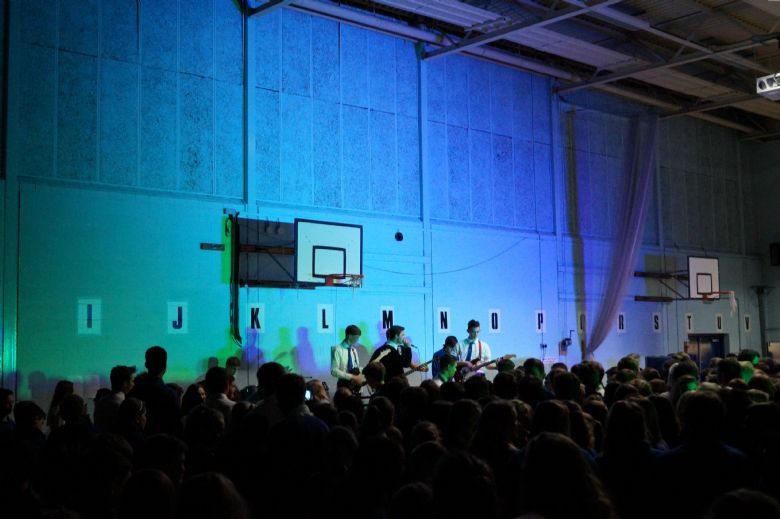 The Sports Hall was packed throughout lunchtime with students from Year 7 - 11 who had come to join the celebration and enjoy the performances. Huge thanks and congratulations go to all Year 11s who performed - the wealth of talent and standard of performances was very high this year and a great time was had by all!