Barton Farm Archaeology Visit
Gifted and Talented Year 9 students visit Winchester's latest archaeological dig site
Last month, 11 Gifted and Talented Year 9 students went on a visit to the development site at Barton Farm. In case you aren't aware, Barton Farm is currently being prepared as a housing development site. Around 2,000 homes are expected to be built.
The site is the subject of an archaeological dig before building takes place. The students had a chance to see, first hand, the history behind the site. Winchester is a history-rich city, and this site is no different. On one part of the site, the archaeologists have found the remains of a Roman Burial ground, while on the part the students went to see, there were the remains of a German Mercenary site.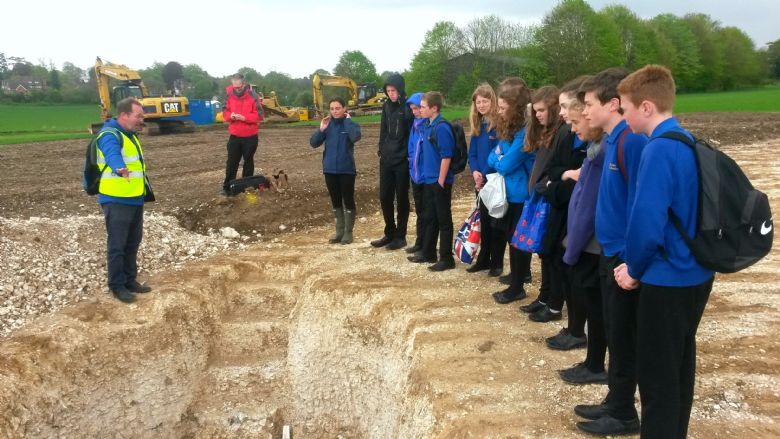 The students enjoyed being able to experience what being an Archaeologist entailed. Although the weather wasn't good, it added to the experience and the enjoyment for the students. I hope that a future Higher Education and career path in Archaeology is now in the minds of some of these students.
Henry Beaufort continues to offer excellent opportunities to stretch and challenge our Gifted and Talented students. Watch this space to see what we're up to next…
Mr Creed, Gifted and Talented Coordinator