What kind of animal are you? Year 7 & 8 take the quiz
Year 7 and 8 Skills Base Groups learn which subjects are relevant to their future career paths with Mrs Parkinson
It is never too early to start planning your future and this is exactly what the Skills Base Group in Year 7 and Year 8 did in early June. The students had a chance to meet Mrs Parkinson our independent careers adviser. She discussed with them why school subjects are relevant and important to their future careers.

They also had a chance to try out the Buzz Personality Test to find out what sort of animal they were most like. The Buzz Careers Test is just one of the exciting programmes on our new Henry Beaufort Careers Resource Website. This is a fun quiz that only takes five minutes to complete and after completing a range of on-screen questions, matches their personality traits to one of 16 animals. It gives students a description of the qualities of the animal and the particular characteristics and strengths of that animal, then matches these to the type of careers that suit that profile.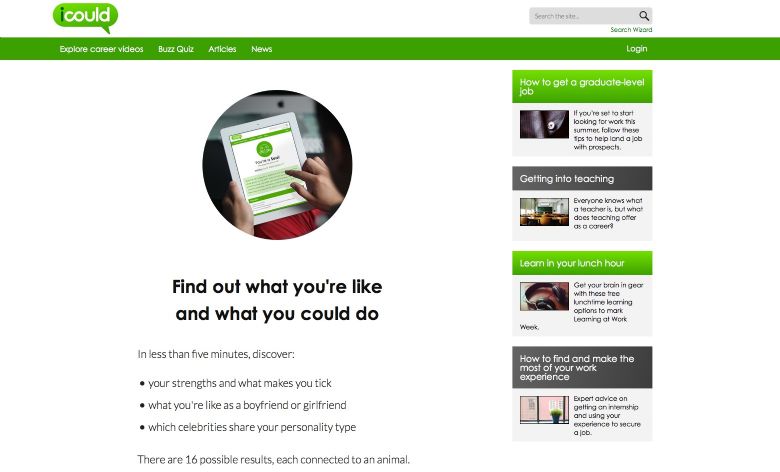 The students and staff found it very entertaining and it provoked lots of meaningful discussion. They found it remarkably accurate and would recommend that everyone has a go. It can be found on the student area of the school website under Careers Information. Please click the button below to be taken to the website. This quiz can be found under Year 7 and Year 8 resources.

However there are plenty of activities for all the other years too. There is lots of useful information about making choices for colleges, universities and apprenticeships and a link to Careers Companion gives the latest information on a whole range of careers, including lots of video clips showing what the career is really like in action. We recommend that you have a look at the website and would love to hear your feedback.

Mrs Parkinson, Careers Adviser
P.S I am a Dolphin!