Yorkies Interactive Textiles Club
Boys Only Textiles Club produce high tech storage bags in after-school activity
This term some enthusiastic boys took on the challenge of creating some high tech storage bags in the Textiles Yorkie club.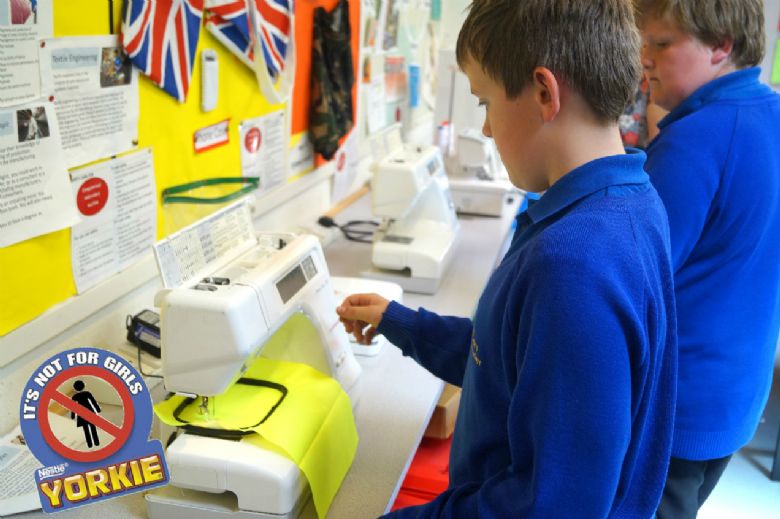 The first project was a little storage tetrahedron designed to be used with a keyring. It uses fluorescent fabric, velcro fastening and reflective strips which are held in place with computerised embroidery featuring phosphorescent thread. Due to their exceptionally high skill levels, the Yorkies managed to complete this in just 1 hour.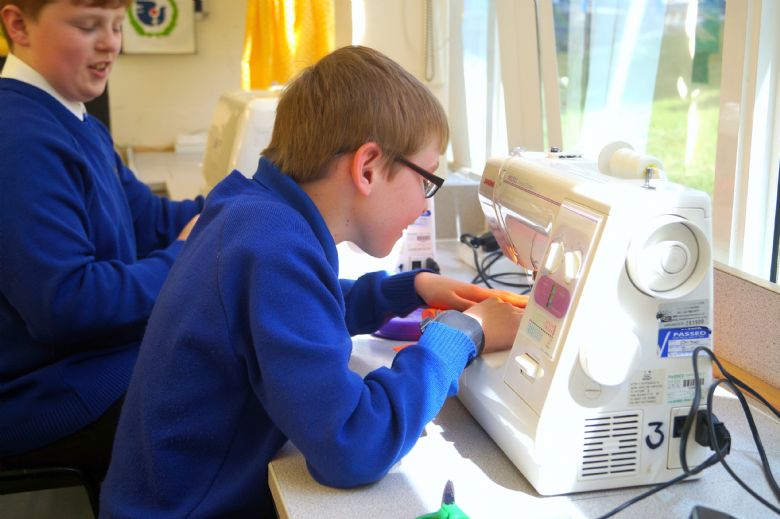 The main project was a personalised pencil case or washbag made using coated nylon. These used the advanced technique of feathering a piece of scotchlite. In addition, the lettering was produced using photochromic threads and the computerised embroidery machine. Phosphorescent yarn was couched onto the bag to ensure it could be seen in the dark. The industrial overlocking machine was also used to finish edges to a high standard. Finally, a zip completed the product. We are looking forward to more Yorkie club challenges next year.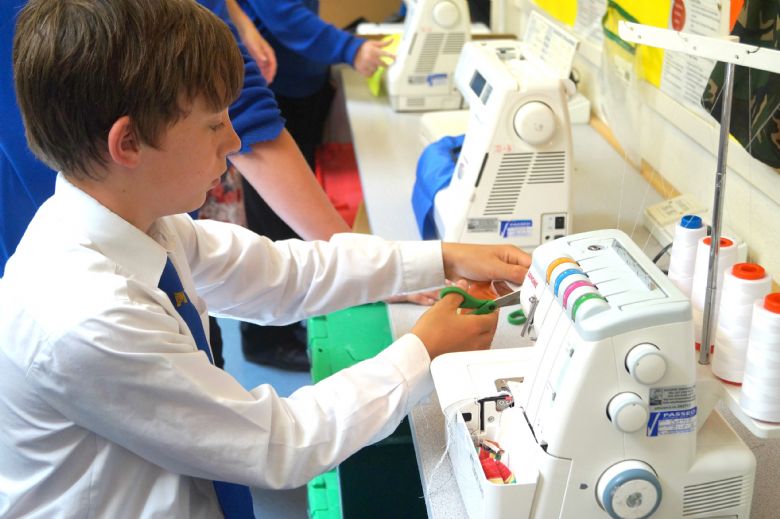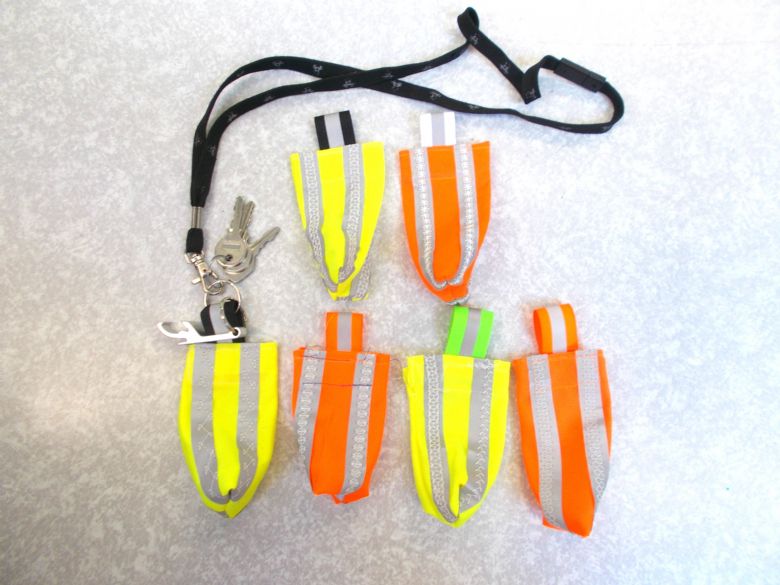 The Yorkies first project, a key ring holder using fluorescent fabric, velcro fastening and reflective strips
Mrs Hill & Yorkie members