Lord of the Flies
On Wednesday 30th September, Year 10 went to see Lord of the Flies at the Mayflower Theatre in Southampton. Beth Flemington tells us about their visit and reviews the performance.
The Mayflower is a fabulous old theatre in the heart of the city; it has a restaurant, huge auditorium with squashy seats to make for comfortable viewing throughout the show. It was a highly anticipated trip – by me at least – and it definitely lived up to expectations.
We are currently studying Lord of the Flies as one of our three exam texts and I was intrigued as to how the book could be adapted for the stage. I wasn't disappointed; the set was amazing! Dominated by a large crashed plane it was visually stunning. The plane had many trap doors and stairs and was used to represent other areas of the island.
This meant there was a lot of movement around the stage and this was all choreographed brilliantly. The entire cast moved with a natural fluidity and there were several "slow motion" sections that were fantastically effective, especially when combined with the dramatic music and lighting.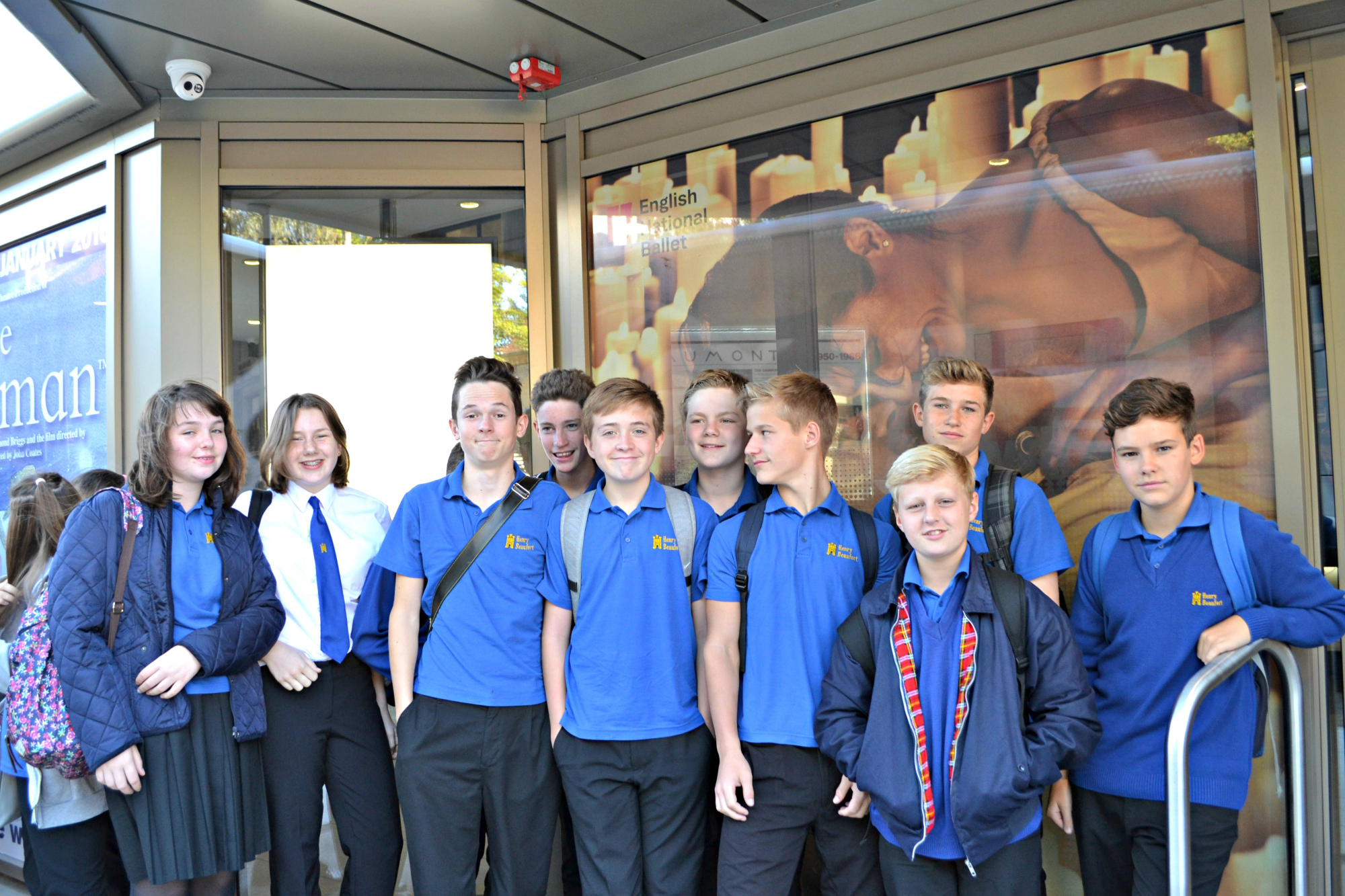 The play remained, on the whole, true to the book – though the odd modern touch (a group selfie and teasing being described as banter "The Archbishop of Banterbury" and "Bant and Dec") - showed it had been moved to the present day.
The novel by William Golding is very thought-provoking and the show was the same. The actors tirelessly leapt, clambered and ran about the stage and while there was an amazing energy about all of the performances, there were also moments of startling tragedy. The deaths of two of the boys hit home, not least because Keenan Munn-Francis as the intelligent but withdrawn Simon and Anthony Roberts as poor, long-suffering Piggy, gave two of the most rounded (pardon the pun) performances.
Many loud sound effects (accompanied with everyone jumping out of their seats) later, we reached the climax of the show, where the entire group turned against "good" boy Ralph… At this point you couldn't help but be relieved when a captain from a passing ship came to rescue the boys.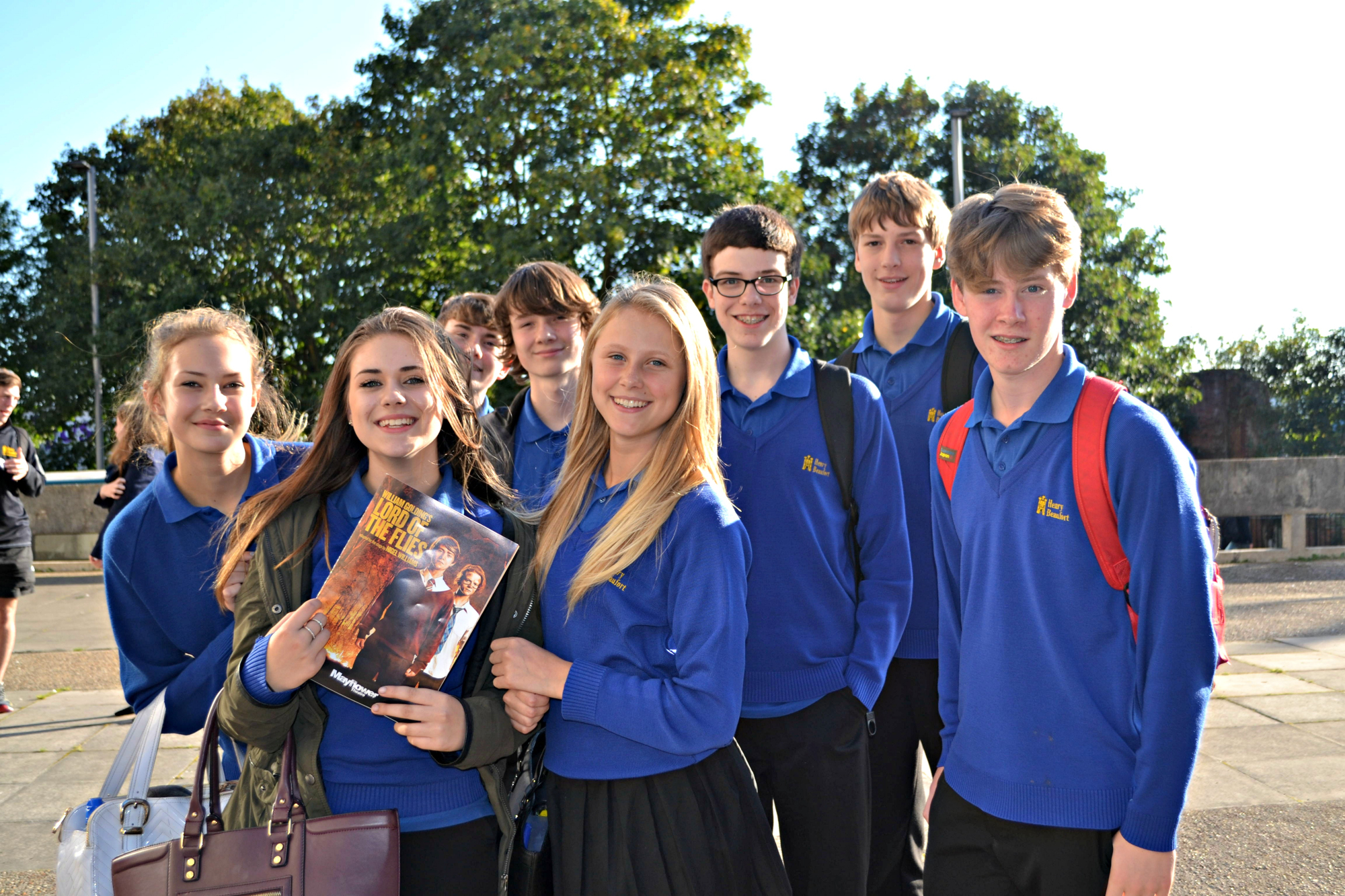 The final scene showed the traumatised boys lined up like the little children they truly are with the whirl of a helicopter and stayed like this until the lights dropped. The auditorium erupted with applause at the fantastic performances.
In summary this was a visually stunning, emotionally charged show that brought the book to life in an explosion of movement and dramatic music. It's always a challenge to adapt an iconic book for the stage but this production did the job brilliantly and this lead to many animated discussions on the coach home. Highly recommended viewing!
By Beth Flemington, Year 10