Sky Sports mentor visits Henry Beaufort
On Tuesday 8th DecemberTthe Henry Beaufort School welcomed a visit from athlete and mentor Lesley Owusu - the world indoor 400m champion in 2014. This was part of the Sky Sports Living for Sport Programme.
20 Year 10 students took part in the project. These students take GCSE PE - they have a passion for sport and have demonstrated leadership qualities. The aim is that these pupils will run extra curricular activities for the younger students.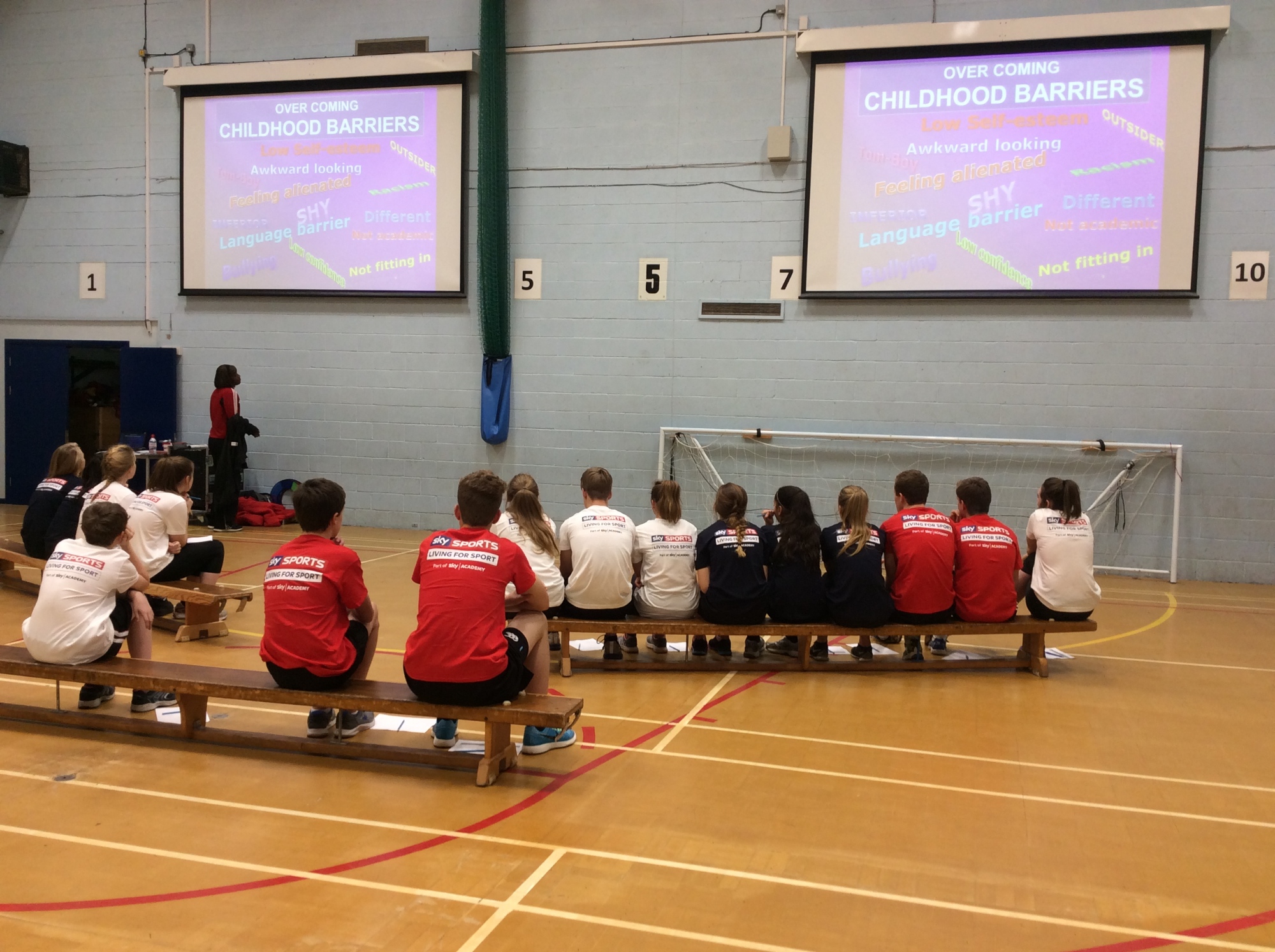 During the morning the students took part in the Six Keys to Success workshop completing a variety of tasks, ranging from balancing a shuttle on their heads on one leg for the longest to designing sport activities for Year 5 students. The Six Keys to Success are about teaching young people that skills learnt through sport are crucial and valuable as they translate into everyday life skills.
They are;
1. Mental Toughness
2. Hunger to achieve
3. People skills
4. Sport & Life knowledge
5. Breaking Barriers
6. Planning for success
Students also got to listen to Lesley talk about her life and journey to success. The day ended with an assembly to the whole of Year 7 – who also enjoyed meeting and listening to Lesley.
It was a great day - the Yearr 10's involved were a credit to the school, wearing their new t-shirts with pride all day and it was an extremely worthwhile, valuable day.