NDCS Listening Bus visits Henry Beaufort
Last month saw the arrival of the NDCS' (National Deaf Children's Society) "Listening Bus" to The Henry Beaufort School.
Driven by the school's former Deaf Instructor, Jamie Chivers, it was great for staff and students to catch up with his news since he left to join the bus!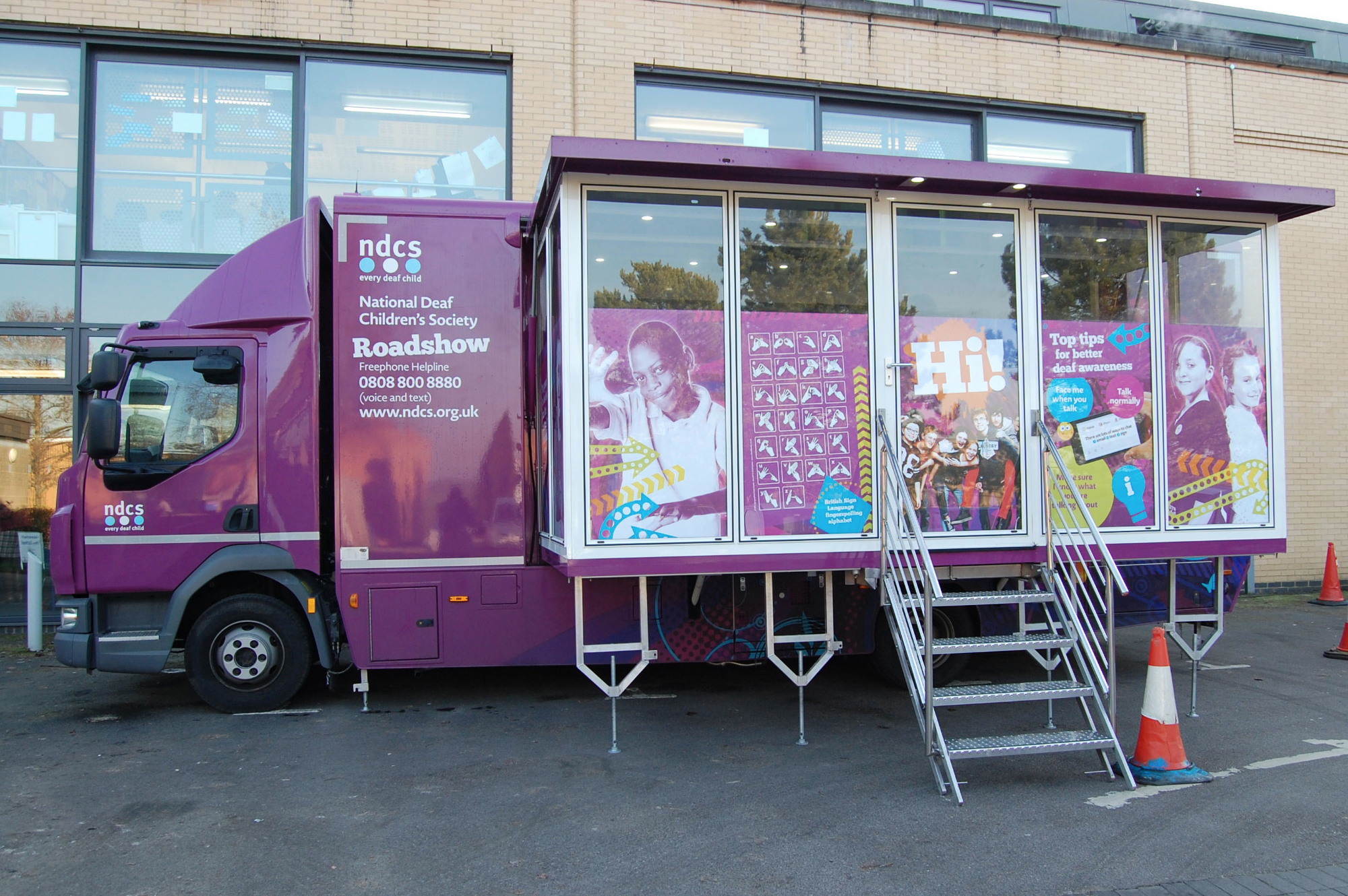 So what took place on board? In the morning, hearing impaired students from our school and from a neighbouring school took part in a workshop on the technology available to support deaf people. Flashing doorbells, vibrating pillows and the latest apps were all available to test drive. As our young people start to prepare for their independent lives they learnt many useful tips – including how to book a taxi by text if they ever get stranded late at night! This was followed by a session on careers, education and training for the older students where support and opportunities were discussed.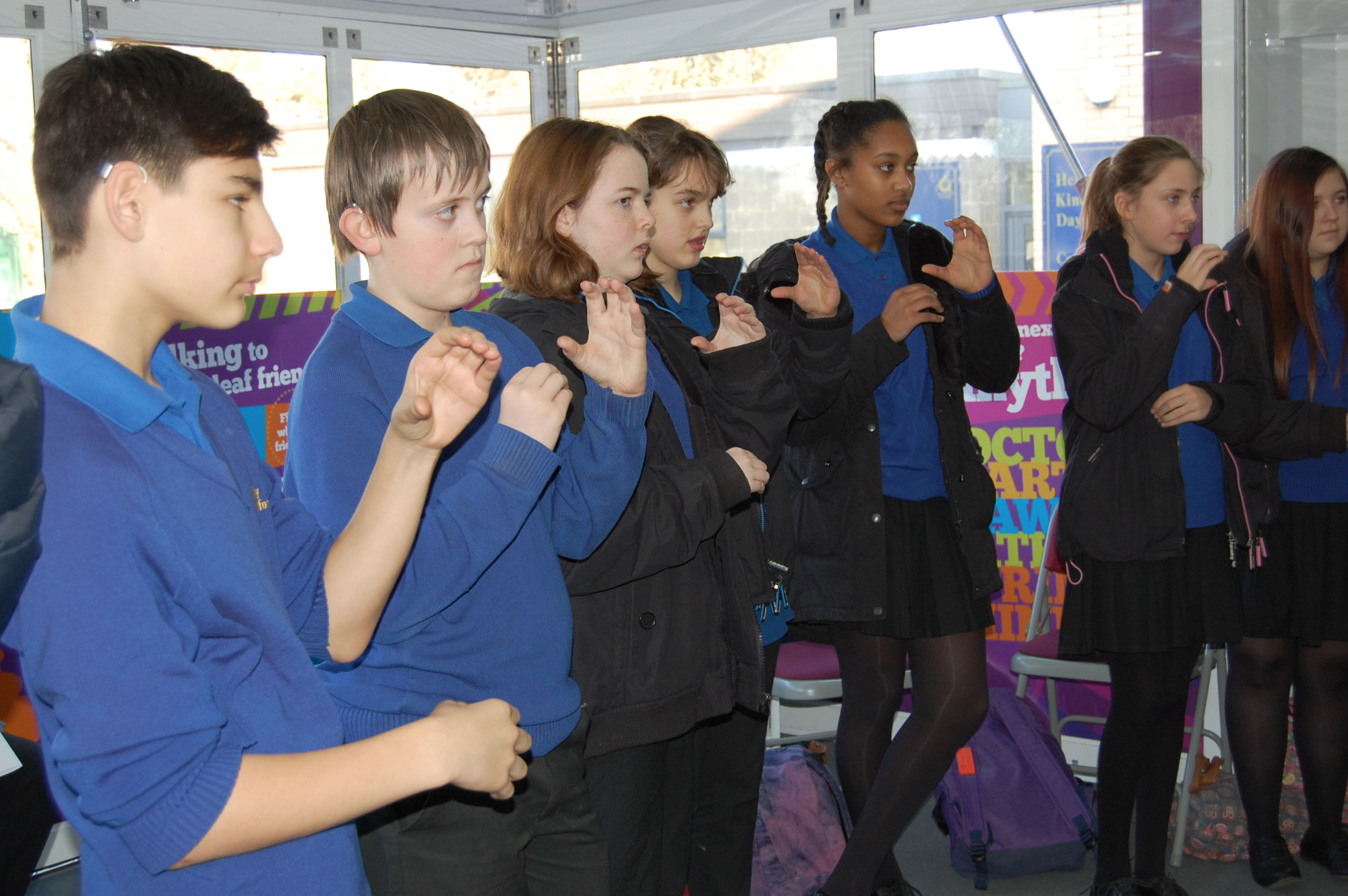 Lunch was a busy affair in the Unit with the Bus Team, visiting staff and students and the Chief Executive of the NDCS, meeting and eating.
The afternoon saw two sessions of deaf awareness training provided for groups of Year 7 and Year 8 students. They were all given ideas on how best to communicate with their hearing impaired peers and after a very thoughtful session, left with a greater appreciation of how they can help each other.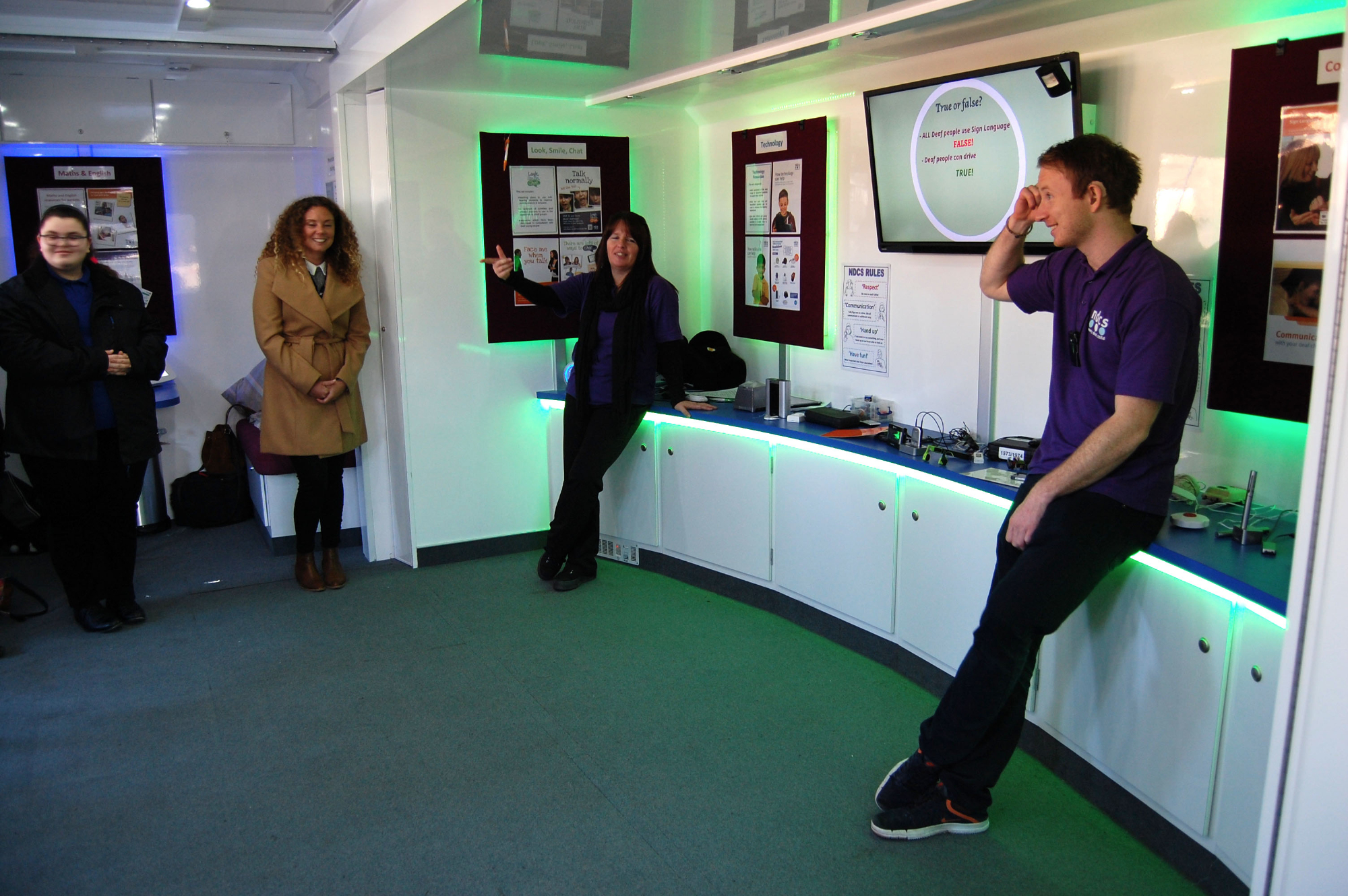 It was an excellent day, packed with information and highly enjoyable; invaluable for both our hearing and hearing impaired students – and the staff had fun too!