Henry Beaufort EU Referendum
On Thursday 17th June, The Henry Beaufort School will be holding their very own Henry Beaufort EU referendum. Similarly to the general election the school held last year, the referendum is exactly one week before the actual referendum, which will give vote counters time to collate and count the votes, and then compare the schools results with the real one.

The polling is being organised by the International Ambassadors & club, run by Miss Wilson. The club, who meet on a Wednesday after school, have made ballot boxes & polling cards which will be distributed to teams so that the elections can take place during tutor time on the day. The International Ambassadors, along with Student Leaders, will be on hand to help with the voting & take the role of 'returning officers'.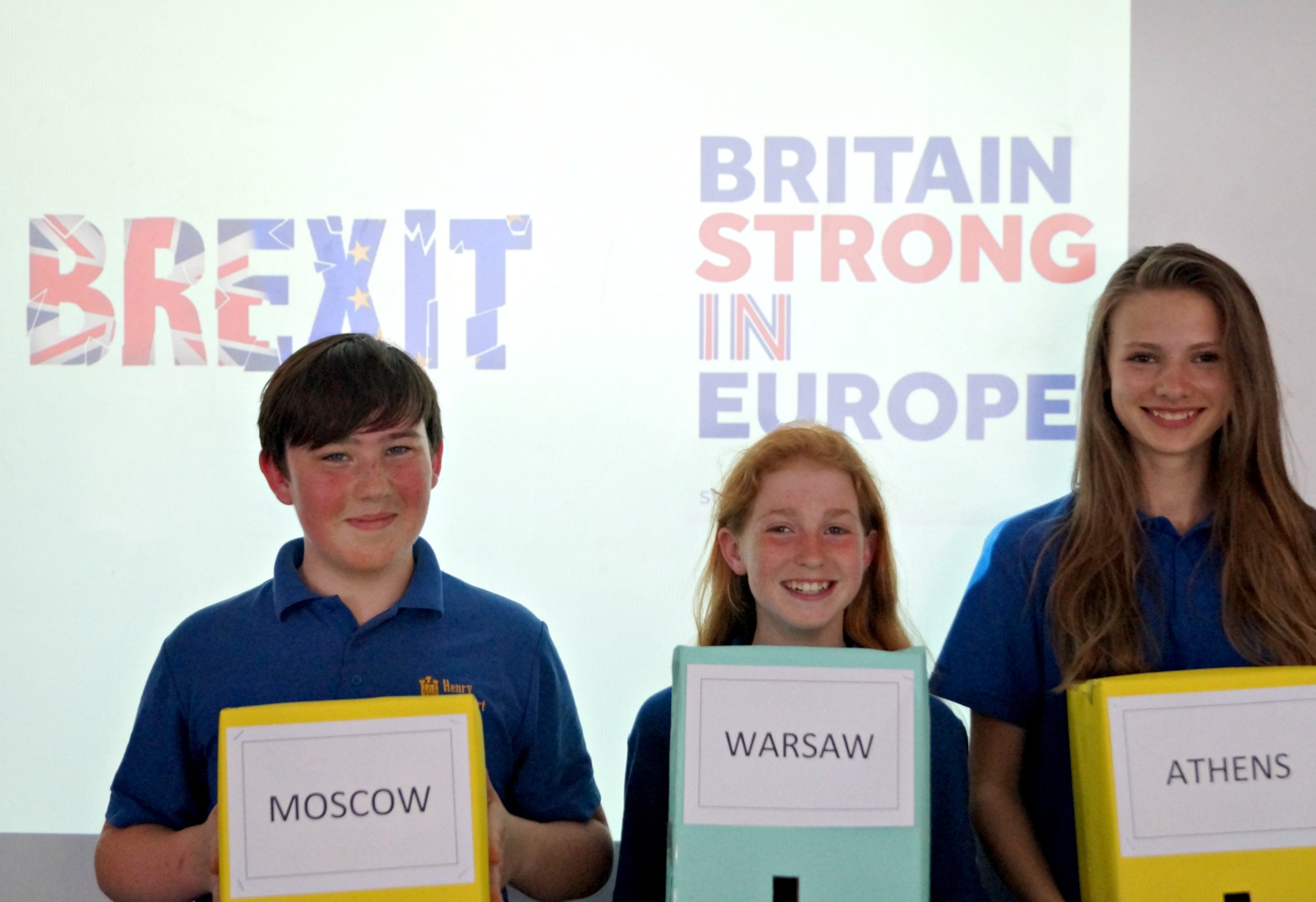 In order to help students to prepare for the big day, the International Links students have produced an EU PowerPoint & quiz, to complement the work that has already been done in spiritual, moral, social and cultural development time, surrounding promoting British values and democracy.

Further to this, some Year 8 Maths classes have been conducting opinion polls in the run up to the referendum, to gauge what the current views are around the schools. This has been a great way of putting their sampling techniques into practical action. The students have selected at random a selection of students, split by year and gender to get an appropriate range of opinions.

Year 8 student Ollie Crossland said "Working in groups and going around the school has been really good. It has been good to get involved in the referendum."