Careers Fair 2017
Wednesday 27th September saw The Henry Beaufort School's first drop down day for the year. For Years 9, 10 and 11 it was a chance to get thinking about their futures after they finish their GCSEs. Students were given the opportunity to meet a wide range of FE providers and employers at the Henry Beaufort Careers Fair, which is held annually in the school Sports Hall.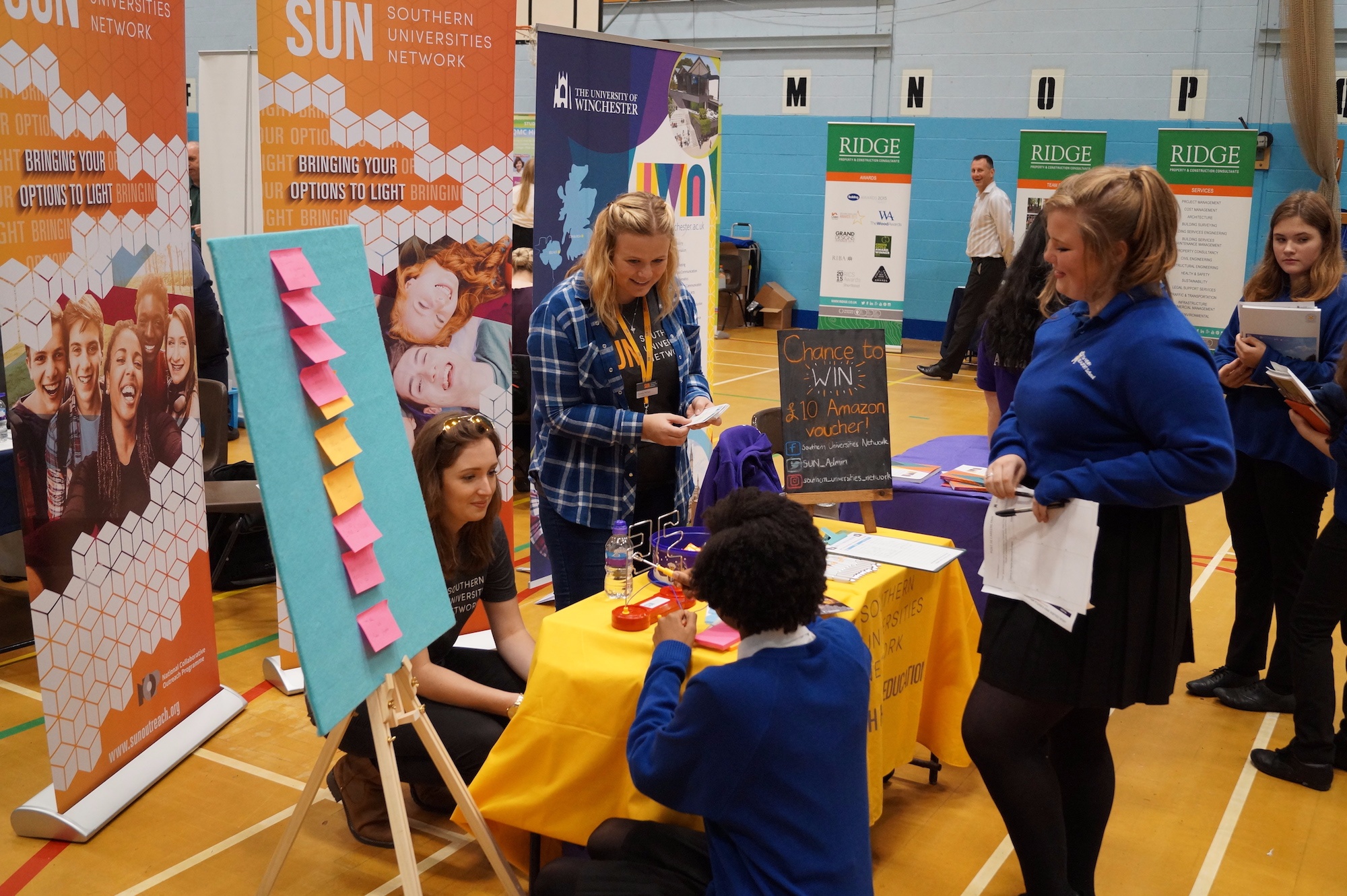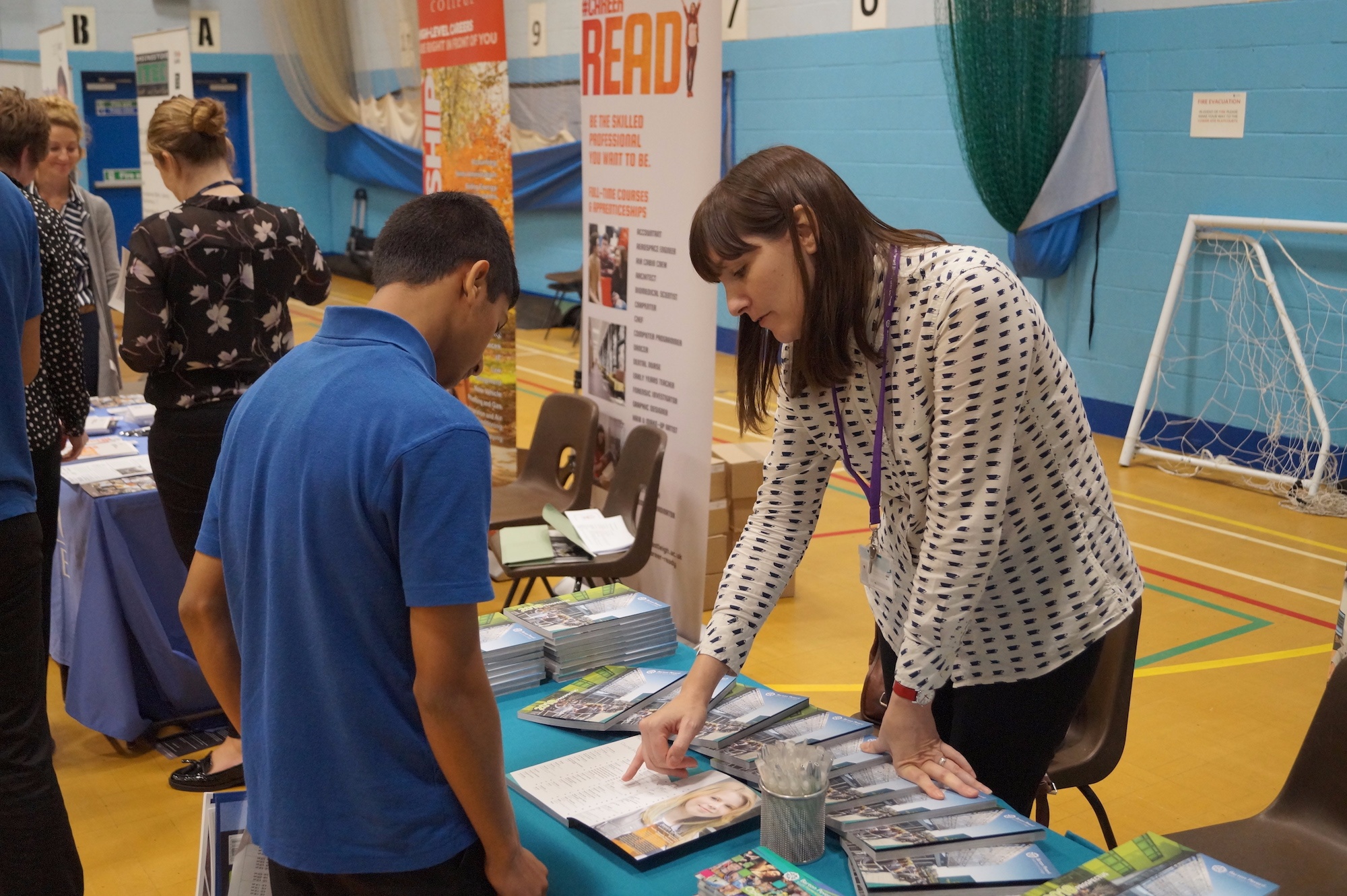 Students visit the event with their teachers during the school day, and then parents are welcomed from 2.40pm. FE providers in attendance included Peter Symonds, Barton Peveril, Eastleigh College and Sparsholt amongst many others. Employers that were showcasing their apprenticeships and schemes included the Royal Navy, the NHS, Q Hotels and Hampshire County Council. Student were encouraged to ask questions, take notes and collect important information to take home and digest.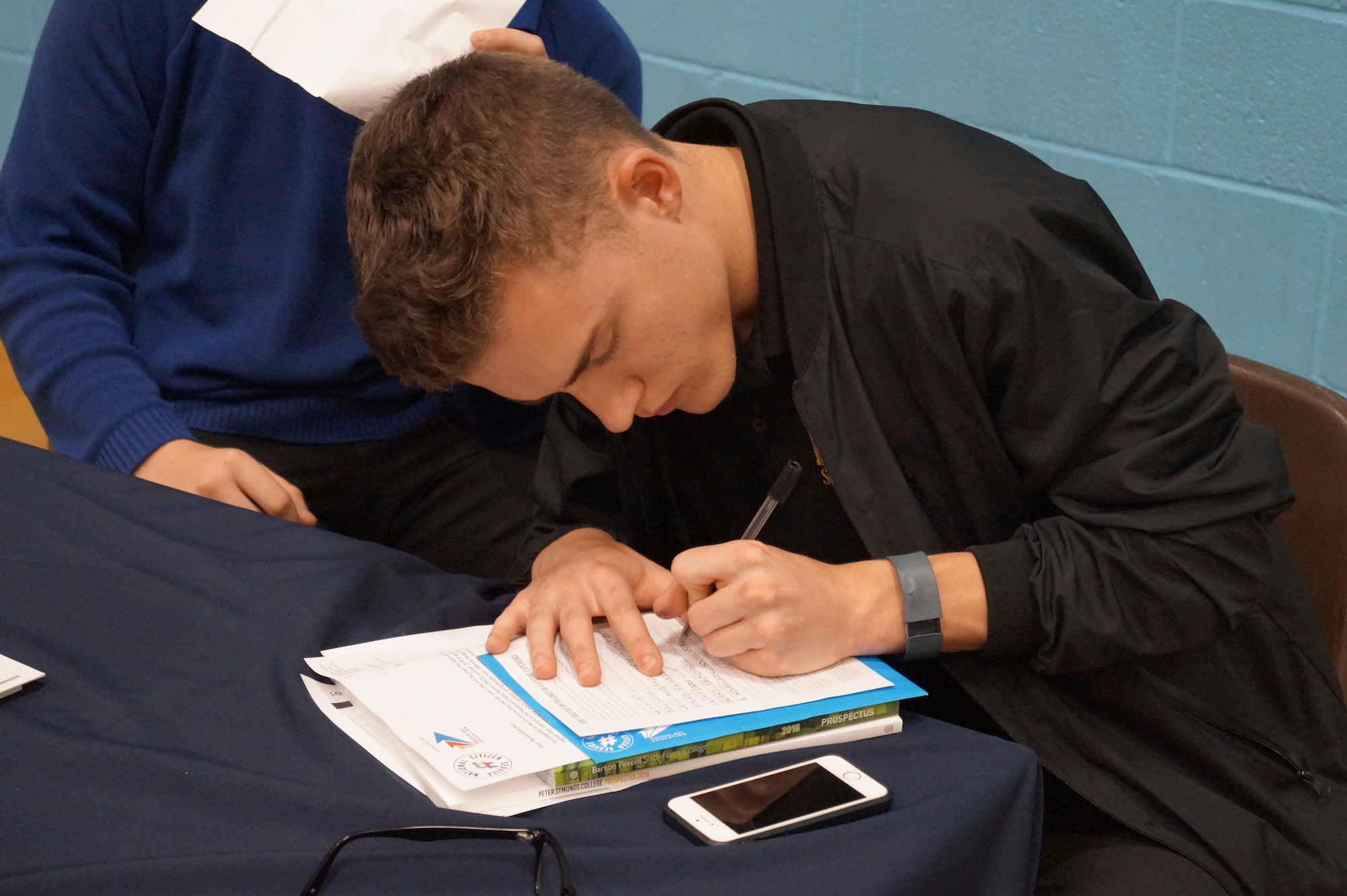 We are very grateful to all the providers who volunteered at the event and are keen to maintain our links with them in future years. Please find more information and photos on our Careers page.