Junior Drama Club report on latest production: Lost in a Book!
Junior Drama Club welcome an audeince of 70 to their latest production
The Henry Beauort School's Junior Drama Club has been meeting every Wednesday after school for an hour working with Ms. Coley and Miss Walker this year. They have worked hard this term to perfect what was called "The Great Production", Lost in a Book. They welcomed an audience of 70 people!
The group of Year 7s came up with their own 'mini-plays' all on the theme that they were lost in in a book: they were also known tales with a twist!
The Legend Of Zelda! By Simon Mordecai, Molly Slater, Joe Carpenter & Oliver Jarrett
It was a good performance. The Legend of Zelda is a graphic series that defined a generation of Japanese people in the early 21st century. It now exists, ironically, as a video game. In this performance, two tech-obsessed kids, Jeff and Anais, are traumatized by a common power cut. After strange events and insane conspirators, they find themselves quite literally drawn into the Legend of Zelda comics, where they act out scenes from the book.
Harry Potter and Dracula By Annabelle Gibson, Emily Reynolds and Jessica Duke
This performance was all about yet another electronically controlled child: this time a girl called Lorna who cannot survive without her tablet, phone and Ipod. However, when all three of these devices fail to respond, she is forced to go to the library. Here she and her parents find an extraordinary book "Harry Potter and Dracula," which they mysteriously fall into and become part of. After an action-packed week of adventure and magic, the family finds themselves back in the library, where they first became "Lost in A Book".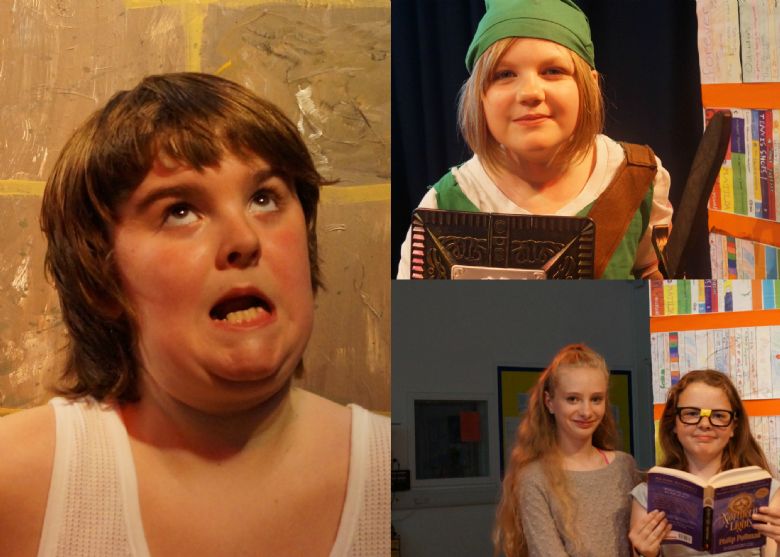 Little Women and Figglebum By Lotte Copland, Emma James, Eleanor Nye, Aidan Hayes, Josyan Ingram, Sophie Brown, Charlotte Tippet and Kira Coates
This performance was about a large group of children that are all obsessed with their technology. So when their phones break, they are forced to try reading a book. This plunges them into further trouble, as they arrive in the world of Little Women. The children go through a week of arguments and chaos, but eventually find themselves back in a library. There, they are taken to the world they belong in, wondering what on earth happened.
Sleeping Beauty By Maria Mohsin, Josie Breen and Lauryn Lloyd – West
This time, the characters fall into the classic fairy tale, staged wonderfully to create an amazing atmosphere. Unfortunately, on the night of the show, one of the actresses was unable to perform. However, in true Henry Beaufort style, the show must go on! The two actresses, even with one person down, put on an amazing show, telling the century-old beautiful tale of the princess Aurora who pricks her finger on a spinning wheel and falls into a sleep which can only be ended by True Love's Kiss. As with all the carefully improvised plays, there was a tech twist: this time Aurora can't survive without her precious IPhone, but after her adventure, learns a lot about a life without a screen in front of her.
The Hunger Games
The big question in this improvisation is Book or Phone? As with most common families, two sisters are furiously arguing opposite opinions. One on the side of Steve Jobs and the Apple IPhone, and another on the side of Suzanne Collins and The Hunger Games (the books – hopefully not the actual games!) On one special trip to the library, the girls and their mum fall into their worst nightmare: The Hunger Games themselves! After fighting a dangerous battle of identity and physical difficulties, the family find their way back home, all agreed on one thing: that books are better than phones, and that family loyalty is more important than arguing over petty things.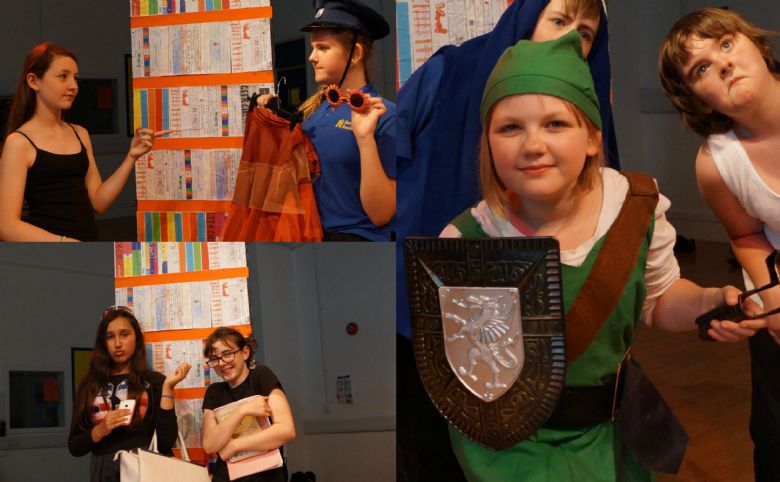 The show was met with rave reviews, and after the performance, Miss Hearle assured the audience of parents, teachers and friends that "Imagination is alive." It was a great evening, full of Drama, excitement and fun, and the Junior Drama Club look forward to their next project!
Article edited by Jessica Duke