Girls Football undefeated champions
Girls football at The Henry Beaufort School continues to grow and develop into a force to be reckoned with. To date, all teams, which includes U13, U14, U15 and U16, are undefeated in all competitions. The League, County Cup competition and the English Schools Cup – an amazing achievement in itself!
The U13, U14 and U16 Teams are now preparing for the quarter final matches of the County Cup competition.
The U13 Team (Years 7&8) - The team's first round game was against St George's – opposition in last year's final and not an easy game! Beaufort came out winners 3-1. They then went on to play Noadswood and it was an exceptional game. The girls battled in torrential rain. The match finished 4-4 at full time, 5-5 after extra time. It had to be decided with penalties and the Henry Beaufort girls came through winners. The quarter final game is against Robert Mays on Monday 7th December at home.
The U14 Team (Years 8&9) - The team have played one game so far in the County Cup and beat Swanmore 6-1, securing them a place in the quarter final. The opposition has yet been decided - they will be playing either All Hallows or Amery Hill.
The U16 Team - The team have had a slightly easier start to the year – they are desperate to play a game as the opposition cancelled their first game meaning they progressed straight through to the quarter final. They will play Cams Hill on Friday 11th December and will be hoping to secure a spot in the semi final!
In the English Schools National Cup all teams (U13, U14 & U15) have made it through to the fourth round. In excess of 200 teams across the UK had entered this tournament initially and we are now down to the last 64 schools – incredible!
U13 Team
Round 1 v Bohunt – Won 6-1
Round 2 v Weydon School – Won 6-1
Round 3 v Little Heath School – Won 4-2
Round 4 v Hounsdown School
U14 Team
Round 1 – Bye
Round 2 v Bohunt School – Won 8-1
Round 3 v Noadswood school – Won 9-0
Round 4 v Lytchett Minster Upper School
U15 Team
Round 1 – Bye
Round 2 v Bohunt School – Won 3-1
Round 3 v Kings School – Won 4-2
Round 4 v v St George College, Reading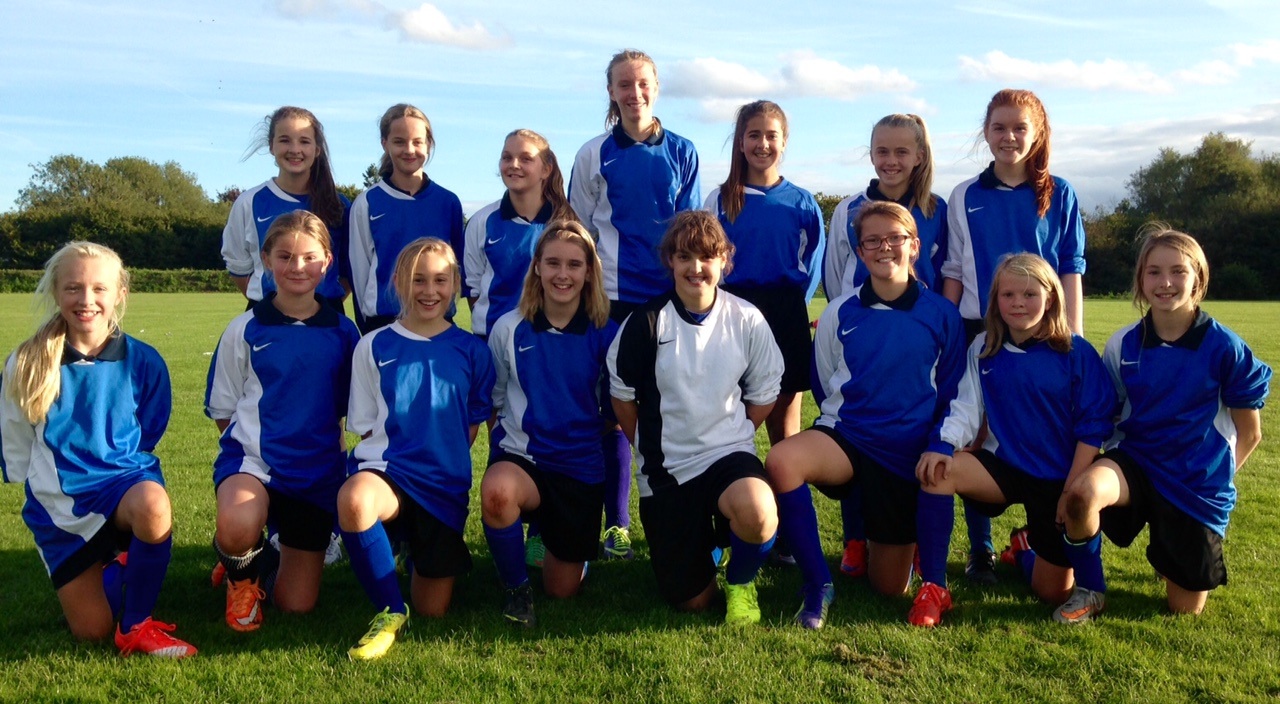 A special mention must go to the U15 team after an incredible team performance to beat local rivals Kings 4-2. The squad of 14 players approached the game with an amazing attitude and with an absolute desire to win. All players put in 100%, but a special mention and well done must go to Emily Boorman who scored three excellent goals and Imogen Brewer who scored in the last minute to secure the win.
Thank you to the parents for the continued support – I will keep you updated of the girl's progress!