Parent Support
We are aware that due to lockdown there is a greater need than ever for communication between school and home. We would like to point you to our Keeping in Touch page on the website, please click here to access this page. You can find information here about the correct member of staff to talk to depending on your query. By following this flow chart of communication to contact us you will help us to ensure that we respond to you in a helpful and timely fashion.
Important online safety reminder issued by Hampshire County Council
The return of pupils to school, coupled with ever-growing online activity including expanding social media platforms, provides an opportunity to remind everyone about the importance of continuing to raise awareness of how to stay safe online.
The national guidance recommends reviewing security and safety settings, checking facts and guarding against disinformation, being vigilant against fraud and scams, and managing the amount of time spent online. One of the most effective methods of keeping young people safe online is to raise awareness. This can be done through the taught curriculum (Education for a Connected World (publishing.service.gov.uk) and ProjectEVOLVE - Education for a Connected World Resources).
Parents/carers should be encouraged to have conversations about the online activities in which children are engaged, who they are talking with and the safeguards they are taking.
Guidance on these conversations can be found at: Teaching Your Child about Internet & Online Safety | NSPCC.
Online safety guidance advice and resources are also available from the County Council for parents/carers, children and young people and professionals within schools. Other helpful sources of advice are Parentzone, the NSPCC and the UK Safer Internet Centre as well as the Digital Parenting Magazine published by Vodafone.
If you have concerns regarding your child's mental health and wellbeing and would like support from the School please contact Mrs Clark or Mrs Lewis from our Pastoral Support team who will do all they can to help: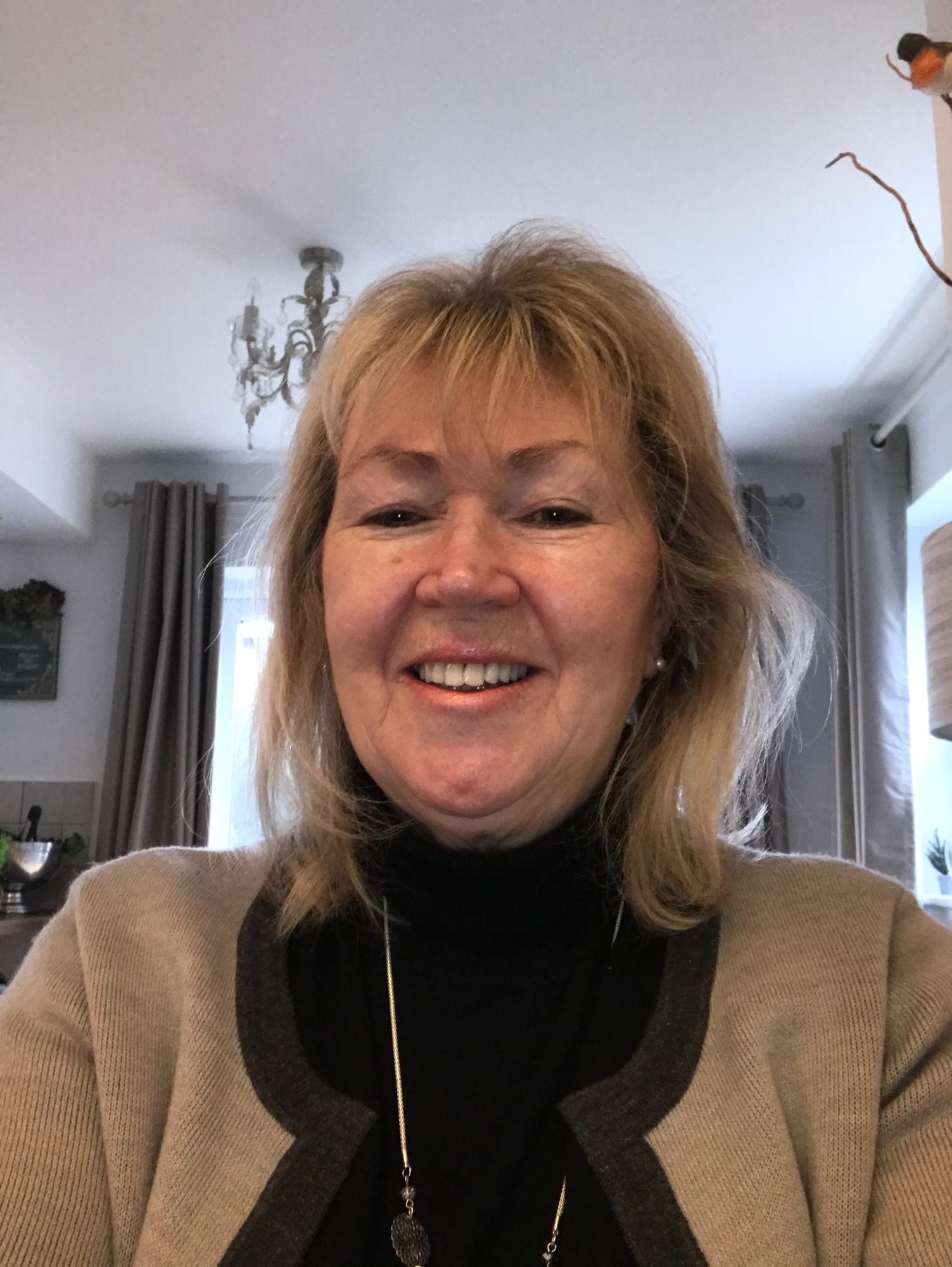 My Name is Mrs Lewis and I am the Social Inclusion Officer here at The Henry Beaufort School.
My main role is to support students whose social and emotional needs are a barrier to their learning, or those students who find day to day life a challenge. I also signpost students and their families to access additional support if required. We work closely alongside CAMHS and a number of other agencies.
My aim is to help students who suffer with their mental health, whether it is anxiety related, self -esteem, body image, sleep problems or trouble forming friendships.
I also support students through bereavement and family breakdown and relationships.
Of course at the moment there is a lot of anxiety around COVID, so we will work with students that are finding this a particularly challenging time.
Please feel free to contact me on my email if I can be of any help
Karen.lewis@staff.beafort.hants.sch.uk
My working hours are 8.00am – 3.30pm Monday - Friday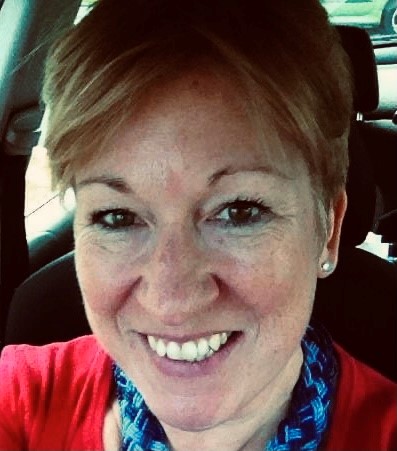 Hello, I am Mrs Clark, Student Support and Seclusion Manager. I work very closely with Mrs Lewis and our Heads of Year supporting students who find school life difficult. I deal mainly with students who present with behavioural problems. At The Henry Beaufort school we believe that behaviour is a form of communication. Those students that are finding it difficult to stick to the school rules are generally communicating that they are in some sort of emotional distress and it is my role to offer them support with this whether these be problems at home or in school. I do this through a variety of methods from one-to-one sessions with the students themselves to working with teachers both in and out of class and with external agencies.
The mental health of our students is really important to us, without mental good health there is little room in their brains for learning. We are aware that the Covid pandemic has taken its toll on the mental health of many of our students and would like to offer whatever support we can.
Please feel free to contact me directly if you would like support or advice for your child.
Katie.clark@staff.beaufort.hants.sch.uk
My working hours at 8.00am – 3.30pm Monday to Friday Week A and Monday to Thursday Week B.
Safeguarding
If you have any Safeguarding concerns you can also contact our Safeguarding Team directly.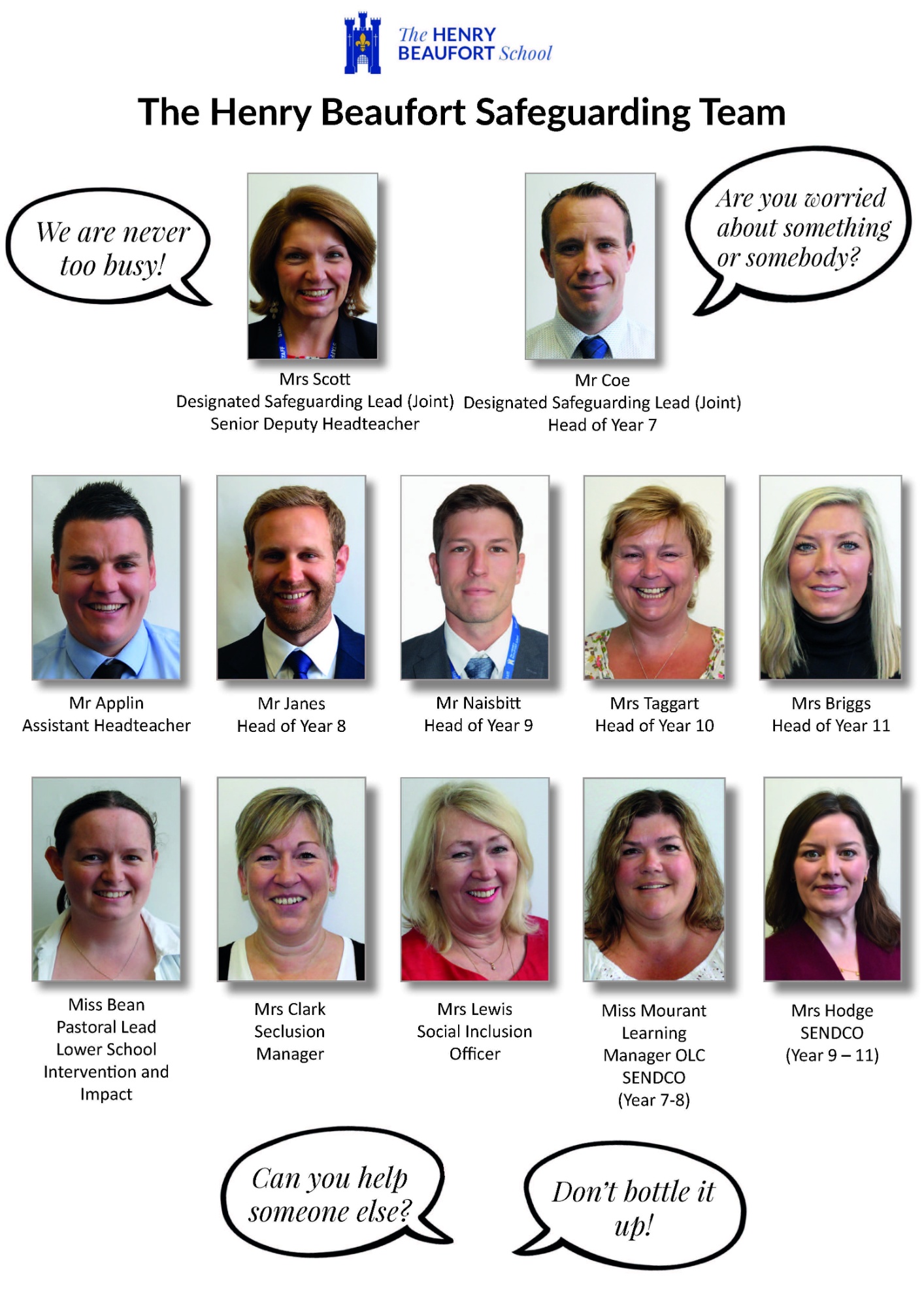 Please view the Child and Adolescent Mental Health Service booklet below. This document includes what services and self-help area available for young people and families in Winchester and Test Valley.